Sonos working on its own device with digital assistant
Could Sonos bring Siri, Alexa, and Google Assistant all to one device?
By Greg Synek
Looking to join in on the success of smart home products, Sonos is preparing a smart home device with voice recognition software. From an FCC filing, the speaker has been given model name S13. Also revealed in the filing, the S13 will contain an 802.11a/g/b/n antenna, but seeing as other Sonos products already utilize 802.11 protocols to transmit audio, this is a rather moot point.
Even though Sonos is building its own speaker with smart capabilities, that does not mean that there will be yet another digital assistant. It is possible, and somewhat likely, that Sonos will turn to existing digital assistants for handling voice recognition and processing. Multiple platforms for voice recognition and a choice of music services are said to be available on the S13.
Design details were omitted from the public FCC posting and were requested to remain confidential until February 24, 2018 or until product launch, but a label reveals what the control buttons may look like on the S13. A fairly standard D-Pad style set of controls that vaguely resembles the original iPod nano controls may be found. Presumably, the controls will be located on top of the speaker, similar to existing products such as Amazon's Echo Dot.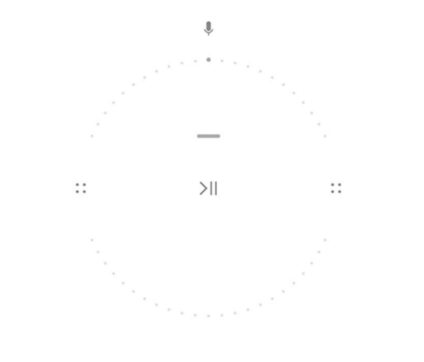 A release date and pricing are currently unknown, although the S13 is unlikely to be a value oriented option. Currently, the Sonos Play:1 is the cheapest product sold by Sonos and it carries an MSRP of $199. It would not be surprising to see the S13 fall in line in between the Play:1 and Play:3 systems.