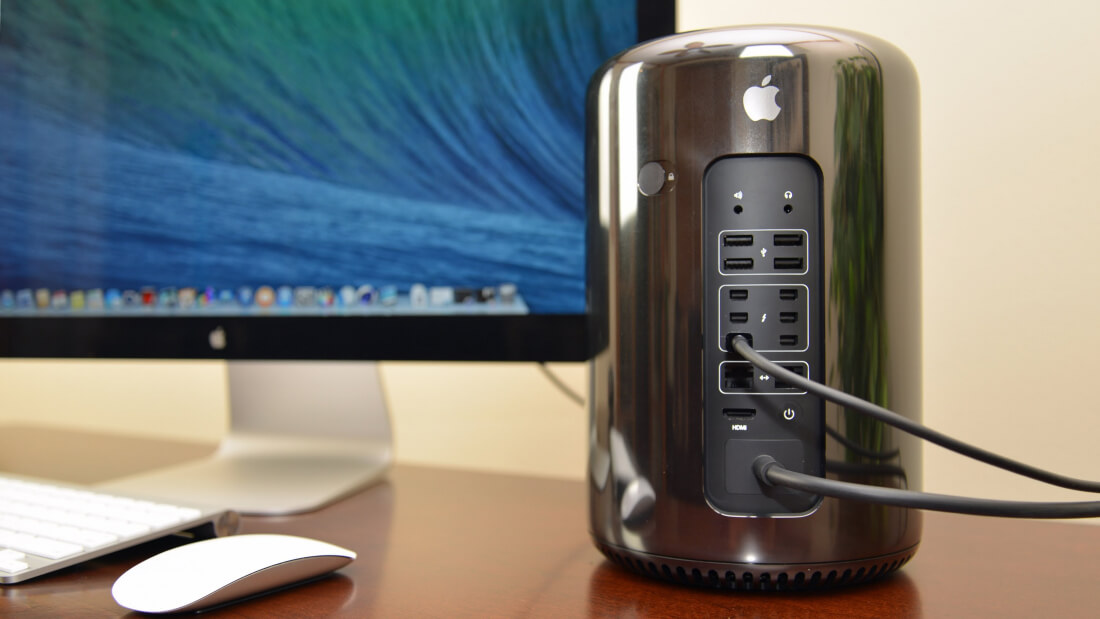 TechSpot is celebrating its 25th anniversary. TechSpot means tech analysis and advice
you can trust
.
Back in 2017, Apple marketing chief Phil Schiller apologized for the state of the Mac Pro and said the company was "going to come out with something great to replace it." Now, we know when to expect the update to the 2013 desktop machine.
In an interview with TechCrunch, Apple confirmed that the new Mac Pro wouldn't arrive until next year. "We want to be transparent and communicate openly with our pro community so we want them to know that the Mac Pro is a 2019 product. It's not something for this year," said Tom Boger, Apple's senior director of Mac hardware product marketing.
It seems that by revealing the launch date, Apple is ensuring that professionals seeking a desktop solution don't hold off from buying an iMac Pro---many thought the Mac Pro would release this year and were waiting for its arrival.
"We know that there's a lot of customers today that are making purchase decisions on the iMac Pro and whether or not they should wait for the Mac Pro," Boger added.
As a way of ensuring its products meet the needs of their target audience, Apple has created an internal team called the Pro Workflow Team. It has been communicating with pro consumers and enterprise customers who use Apple's products. The group also seeks out bottlenecks in applications and workflows of professionals.
"And we've brought in some pretty incredible talent, really masters of their craft. And so they're now sitting and building out workflows internally with real content and really looking for what are the bottlenecks. What are the pain points. How can we improve things. And then we take this information where we find it and we go into our architecture team and our performance architects and really drill down and figure out where is the bottleneck. Is it the OS, is it in the drivers, is it in the application, is it in the silicon---and then run it to ground to get it fixed," John Ternus, vice president of hardware engineering at Apple, told TechCrunch.
Apple didn't reveal what the new Mac Pro would look like, though the focus is still likely to be on modularity. Some have suggested it could be one of the first products from Cupertino to use an ARM-based processor, though Apple's switch from Intel isn't due to happen until 2020. Expect more details about the Mac Pro to arrive later this year.