Microsoft Lumia 640 Review
Page 5 :

Decent Attempt But Not Competitively Priced By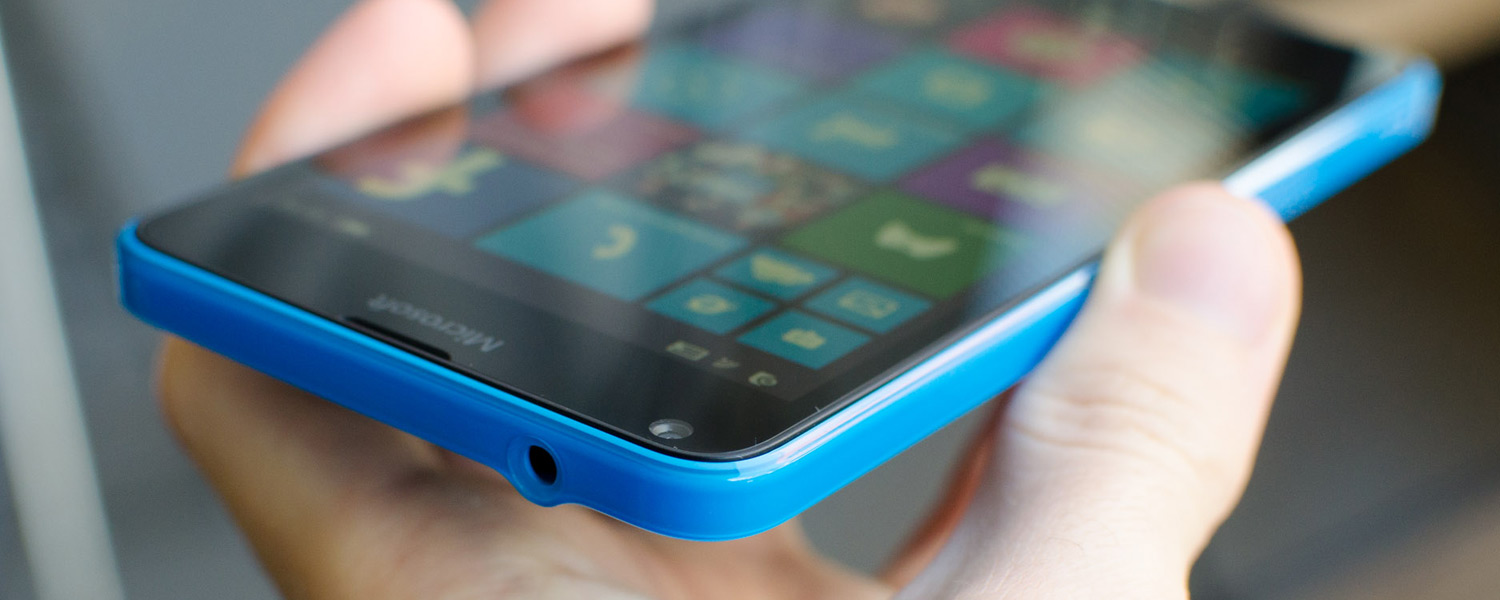 TechSpot is celebrating its 25th anniversary. TechSpot means tech analysis and advice
you can trust
.
When you buy through our links, we may earn a commission.
Learn more
.
Decent Attempt But Not Competitively Priced
While the Lumia 640 is a decent standalone attempt at an affordable smartphone, Microsoft hasn't done enough to make this Windows Phone stand out from the crowd.
Microsoft has blessed the Lumia 640 with a tough, vibrant and minimalist design that's fairly typical for an entry-level smartphone. For a five inch design, the Lumia 640's body is reasonably large thanks to sizable bezels. I'm not a fan of the plastic feeling used on the back, though this is not unusual in the budget market.
The Lumia 640 packs respectable hardware across the board. The 5.0-inch 720p IPS display is decent, with great outdoor visibility. I appreciate the inclusion of a microSD card slot when there's just 8 GB of internal storage, and the removable battery is a handy feature as well. Critically, Microsoft has included LTE support which is important as emerging markets increase their rollout of high-speed cellular data.
I wasn't impressed by the Lumia 640's entry level camera, which is only satisfactory in the best of conditions. Quality in low light, indoors, and on cloudy days leaves a lot to be desired, with poor color saturation and detail. The Moto G 2014's camera sports a similar 8-megapixel sensor on the back and delivers far better results across the board. This is surprising considering the strength of Lumia cameras in higher end devices.
Performance on the Lumia 640 is a letdown. The Qualcomm Snapdragon 400 SoC is starting to show its age, especially when paired with an operating system that loves to throw up splash screens and loading dialogues. Compared to phones with similar hardware running Android 5.0, the Lumia 640 feels slow to use and that's a problem.
Due to Microsoft's disappointing neglect of Windows Phone, it's hard to recommend the Lumia 640 from a software perspective as well. There are so many things to like about Windows Phone, but when you have to use a horrible selection of apps on a daily basis (at least compared to iOS or Android), the experience is soured. I hope things get better when Windows 10 Mobile comes around, though I can't say I'm confident.
Another reason I've been less forgiving with the Lumia 640 is because of its price point. At $200-250 (depending on the market) unlocked and outright, the Lumia 640 tends to be slightly expensive than the 2014 Motorola Moto G, which is as a competing entry-level smartphone is better across the board.
Had the Lumia 640 offered a better value, it would be worth considering. Unfortunately it is not, which makes it hard to recommend.
Pros: Decent hardware, including a 5-inch 720p display, LTE support, and a removable battery. Tough, dependable chassis.
Cons: Mediocre camera and performance relative to other budget smartphones. Windows Phone is a neglected operating system. Not competitively priced against the second-gen Moto G.