Logitech G310 Atlas Dawn Keyboard Review
Page 2 :

Software & Conclusion By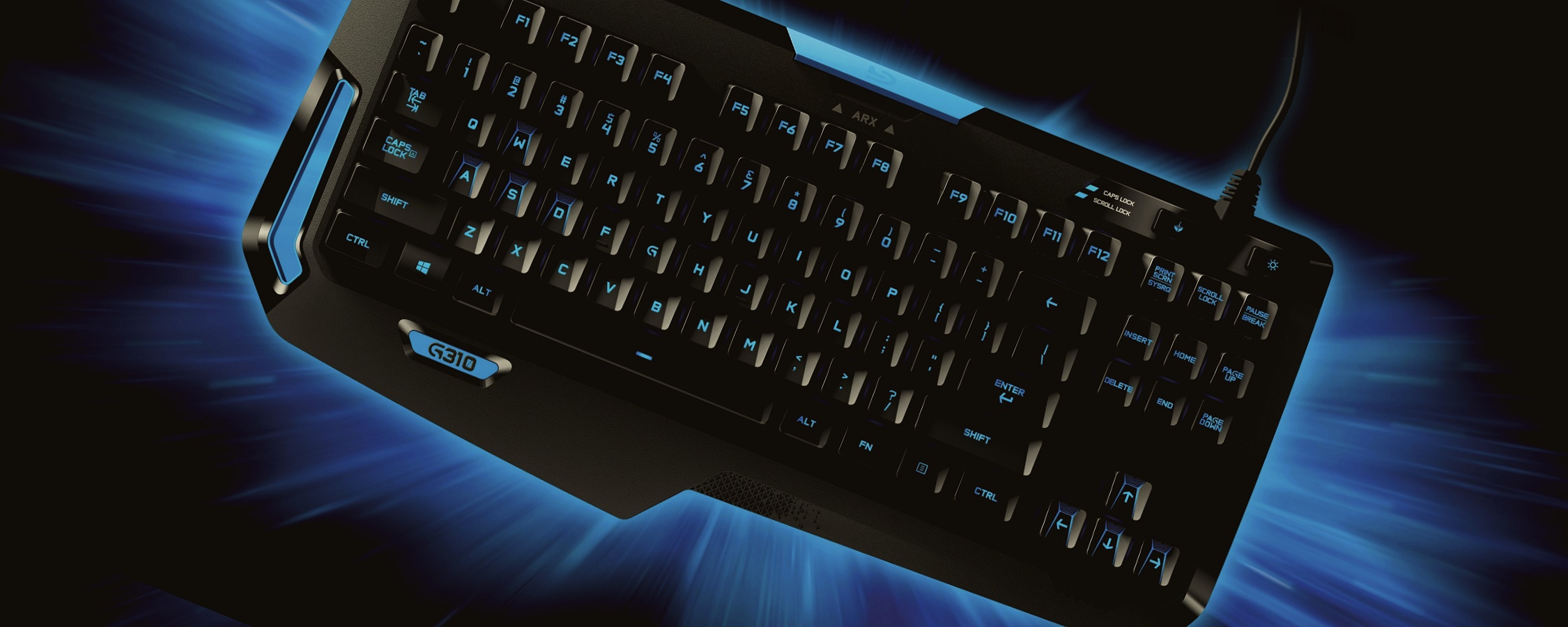 TechSpot is celebrating its 25th anniversary. TechSpot means tech analysis and advice
you can trust
.
When you buy through our links, we may earn a commission.
Learn more
.
Software & Conclusion
Software Utility
Logitech's software is typically great so I don't expect any major issues with the 'Gaming Software', though there isn't much that can be software controlled on the G310 anyway.
The home screen shows a picture of the keyboard and at the bottom of the screen features a few icons for accessing some other menus.
Here you can create a number of different profiles though I don't suspect you will need more than one or two. There isn't much that can be or needs to be changed. Gamers can disable the Windows key when gaming which is a handy feature.
The lighting menu lets you set the brightness of the backlit keys and enabled effects such as breathing. The light sleep timer can also be set, but remember you can adjust or even turn off the lights using the lighting key found in the top right corner of the board.
The G310 supports Logitech's input analysis feature offering heat map and KPM information.
There is a general settings menu that enables the user to check for software updates and see which devices the Logitech-G Software is controlling. There is also an ARX Control tab that lets you select mobile service settings.
Wrap Up: Nothing to see here
From the company that brought you the best all round mouse of 2015/ever with the MX Master, we now have the worst keyboard of the year. What can I say... you win some and you lose some.
Having been genuinely excited to use the G310 Atlas Dawn after waiting so long to test another Logitech keyboard with the Romer-G switches, the results have been deflating. The G310 had so much potential but sadly the execution leaves a lot to be desired. For all its shortcomings, the biggest issue by far has to be the price. I'm not sure how this keyboard carries an MSRP of $180.
For that price you don't get much: no USB pass-through or any type of additional connectivity features, the USB cabled isn't braided, the lighting is one color instead of RGB, there are no macro keys, no optional palm rest and no particularly exciting features other than the Romer-G switches which are spoiled by G310's crummy keycaps.
Whenever I review a gaming keyboard I test it during gaming as well as general usage and part of that is the written review. This review wasn't particularly long and thank heavens for that because I don't think I could have taken much more. I made myself stick it out, but no matter how hard I tried I couldn't get used to typing on the G310.
It's not like the G310 is stepping into a market without competition. There are plenty of better options out there that can be had for much less.
Sooner rather than later I think the G310 will find itself retailing for less than $140 (the current price of the G910) and realistically it's a tough sell at $120 even if you love the keycaps and palm rest. For around that price you could buy the Cooler Master QuickFire Rapid-I, a truly compact gaming keyboard with Cherry MX switches and full backlighting.
Further down the food chain you'll find the Roccat Ryos TKL Pro for $90 (take a look at that palm rest, Logitech), the Corsair Vengeance K65 for the same price, and the Razer BlackWidow Tournament Edition for just $80.
Unfortunately, while the G310 Atlas Dawn is a great looking keyboard with an awesome name, it's simply not for me.
Pros: If nothing else, the G310 Atlas Dawn has attractive aesthetics, polished software and a unique key switch that isn't entirely unenjoyable.
Cons: The key caps feel cheap and awkward to type on, its palm rest is two sizes too small and the board is fairly featureless for its $180 MSRP.