HTC One X9 Review
Page 5 :

Camera By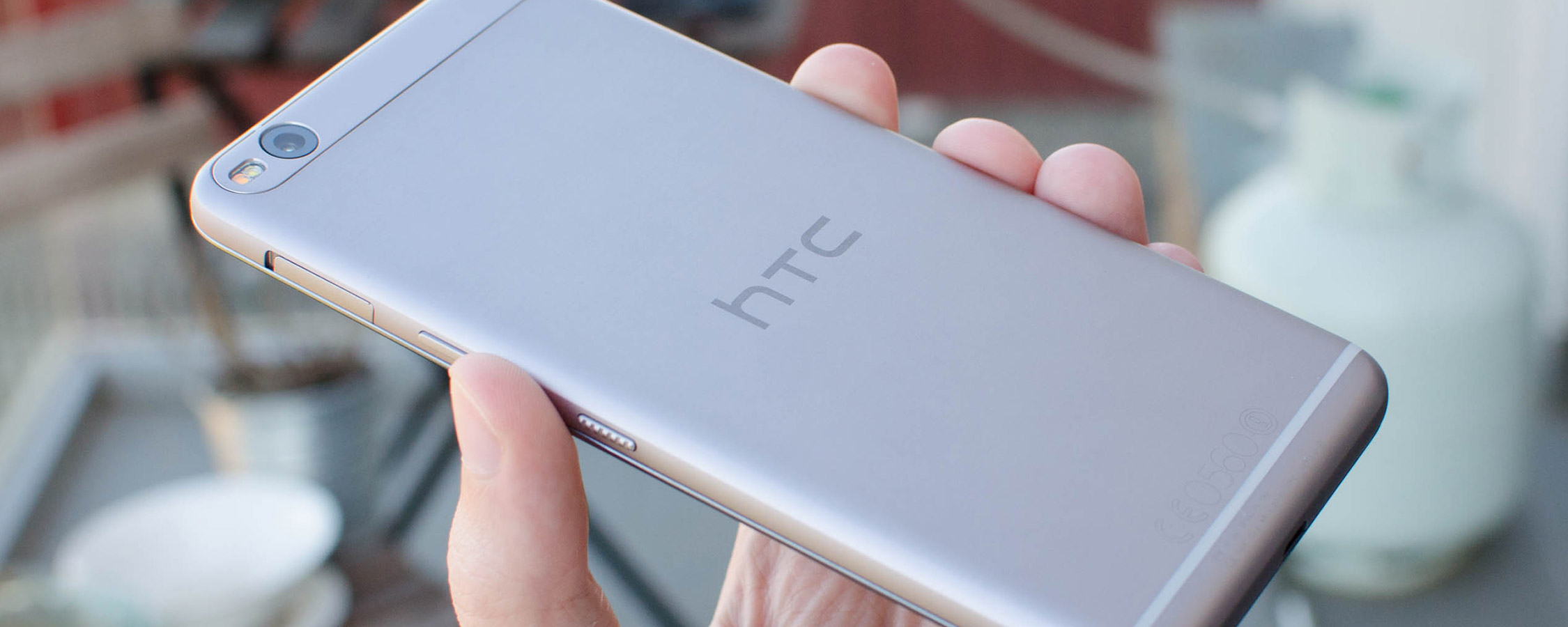 TechSpot is celebrating its 25th anniversary. TechSpot means tech analysis and advice
you can trust
.
When you buy through our links, we may earn a commission.
Learn more
.
Camera
The HTC One X9 packs a 13-megapixel (4208 x 3120) Sony Exmor IMX214 1/3.06" CMOS sensor on the rear, which includes 1.12 µm pixels and has been seen on other handsets like OnePlus One and Moto G 2015. This sensor is paired with an f/2.0 28mm (effective) lens, optical image stabilization, and a dual-tone dual-LED flash.
On the front is a 5-megapixel (2560 x 1920) Samsung S5K5E2 1/5" CMOS sensor with 1.12 µm pixels, paired with an f/2.8 34mm lens! This choice of lens is particularly surprising, as f/2.8 will not allow in as much light as more typically-used f/2.2 or f/2.0 lenses, and the 34mm (effective) focal length is surprisingly narrow for a selfie camera.
I was disappointed with the One X9's camera in general, particularly for a system that includes OIS. Photos from this phone can be impressive in strong lighting, but performance falls away significantly in poor conditions despite hardware that should cope better with less light. This is typical of budget camera, and it does little to justify the price of this handset, especially up against the superior camera of the Moto G4 Plus (which doesn't even have OIS).
The level of detail from the IMX214 is good, and HTC has resisted the urge to employ unnecessary sharpening filters. This sensor's dynamic range is also excellent, and it's improved by a fantastic HDR mode, although unfortunately the app doesn't use auto-HDR. The lens does introduce some artefacts, though, most notably white ghosting from light sources just outside the field of view, which leads to a lack of contrast in some situations.
In strong lighting, colors are rich and well saturated, and the camera app meters well enough to deliver accurate photos. On cloudy days I felt images were slightly underexposed at times, though in general the automatic mode gets exposure correct too. Good performance in strong lighting is practically a given for smartphone cameras these days, so the results here aren't surprising.
In worse lighting conditions - indoors, under artificial lights, or at night - the One X9 performed below my expectations for a camera with OIS. Particularly under artificial lights, images from this camera are somewhat grainy and not impressive, which is surprising as this camera should be utilizing a lower ISO and slower shutter speed due to its hardware stabilization. However, compared to the Moto G4 Plus, which doesn't have OIS, I saw no real difference in the ISO used in low light situations.
The OIS system in this smartphone doesn't appear to be particularly effective either, as some photos I captured were surprisingly blurry. I think the inclusion of OIS in this camera is mainly a marketing gimmick, and adds little to the overall camera package.
Images in poor light also have a tendency to be too warm, and this is an issue that arises from lackluster low light metering. Combined with grain and, at times, undersaturation, the camera experience outside of strong outdoor light is lackluster and falls behind cheaper handsets like the Moto G4 Plus.
The front-facing camera is poor as I expected, especially in low light where the combination of an f/2.8 lens and 1.12 micron pixels simply cannot provide enough light data to this sensor. Images taken with the selfie camera lack detail, and the narrow field of view makes it hard to capture a group of people in a single selfie. Most mid-range smartphones try and include a more impressive selfie camera, though the One X9 is clearly not one of them.
HTC's camera app is decent, with easy access to different shooting modes and key functionality. Capture and focus speeds are both below average, especially in low light. There are some additional modes - including a full manual mode, hyperlapse, and a slow motion video mode - but nothing out of the ordinary. Overall, a solid enough camera app from HTC.
The One X9's rear camera supports near-4K recording at 40 Mbps. I say "near-4K" because it records 3840 x 2176 video for some reason, which is of okay quality: better than standard 1080p, but not as good as flagship 4K recording. It's great to see this sort of high-resolution recording filter down to mid-range handsets.