Xiaomi Mi Max Review
Page 7 :

Software By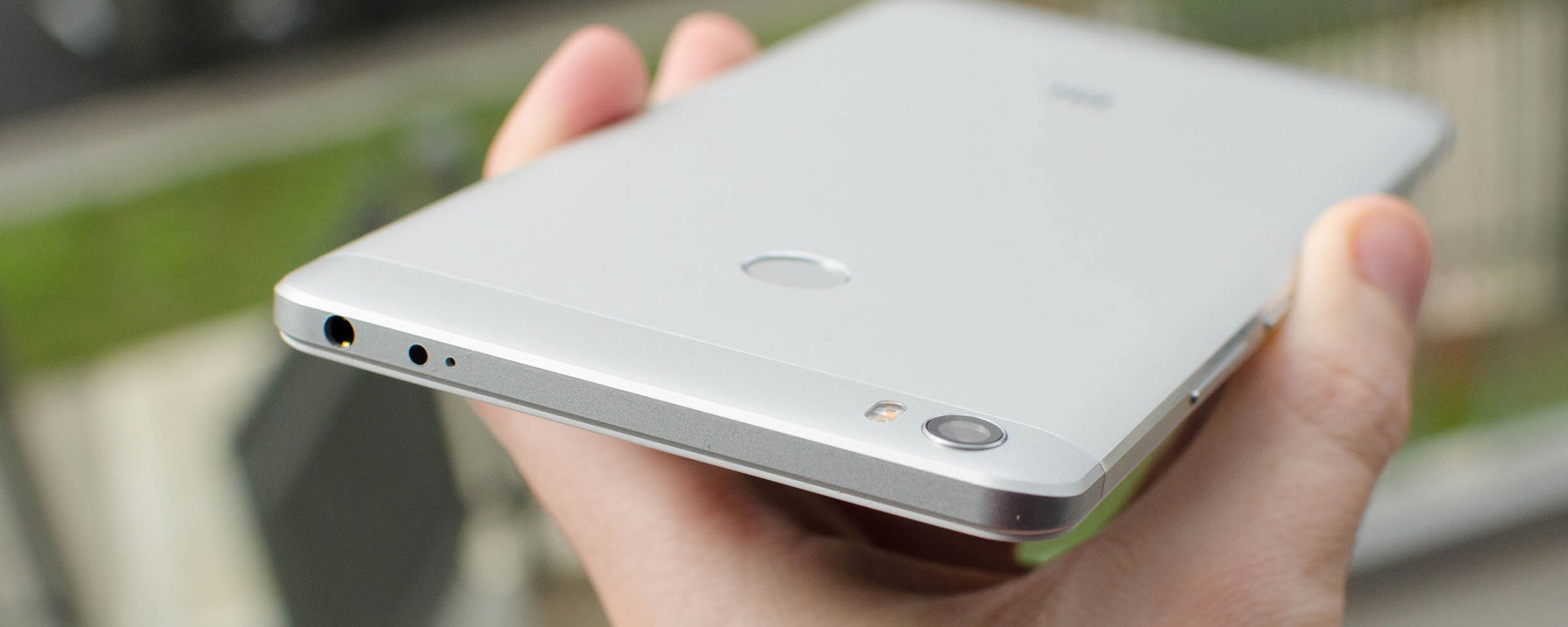 TechSpot is celebrating its 25th anniversary. TechSpot means tech analysis and advice
you can trust
.
When you buy through our links, we may earn a commission.
Learn more
.
Software
The Mi Max packs Android 6.0.1 plus Xiaomi's MIUI skin, which is up to version 7.8 on this handset. Xiaomi's track record with software updates is not great, which is why the Mi Max is stuck on the May security patches. Nexus handsets are still the way to go if you greatly value security, or if you want fast updates to new versions of Android.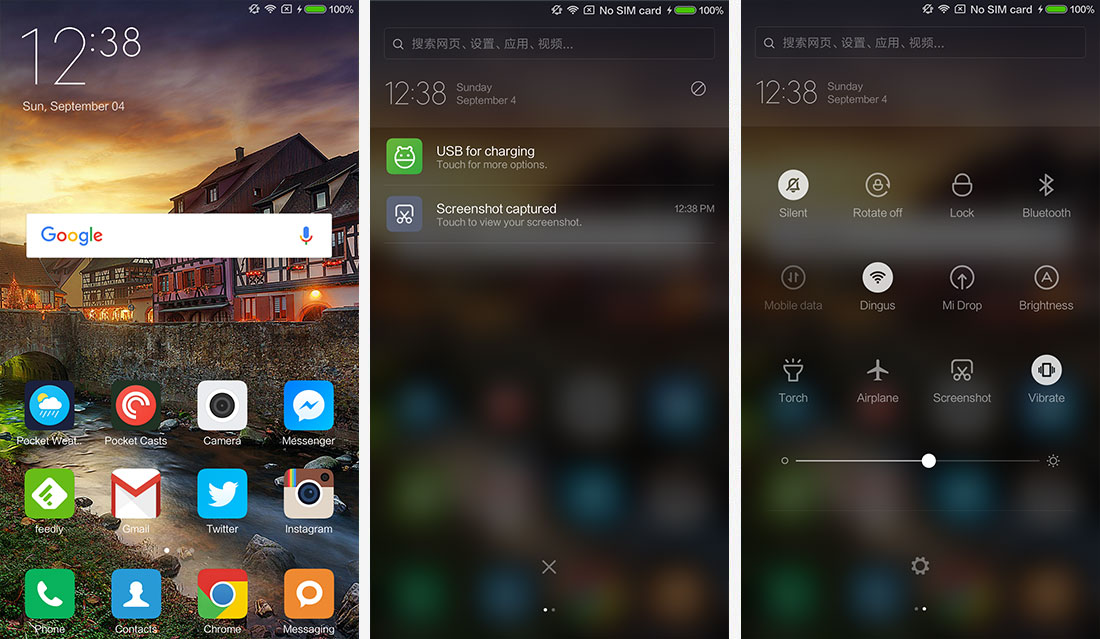 MIUI is a very heavy Android skin, though this isn't surprising as many skins from Chinese OEMs tend to significantly modify Android. The good thing about MIUI is that it's a visually pleasing skin, which combines sleek animations with a reasonably modern style. Throughout first-party applications, MIUI opts for a design that's more reminiscent of iOS than Android, which means the overall style of MIUI doesn't cohere as well with other Android apps. However, Xiaomi has at least put in the effort to make their parts of the OS consistent and well designed.
Some of the modifications made to Android by this skin I'm not a huge fan of. The lack of an app drawer means I can't simply hide all the garbage or infrequently used apps on my phone, except for in a folder. The notification pane, while decently styled, shows surprisingly little information on such a big display, and lacks easy access to quick setting toggles. Instead, the quick settings are available by swiping from the right; it's good to see a wide range of settings here, though I'd prefer the key ones were easier to activate.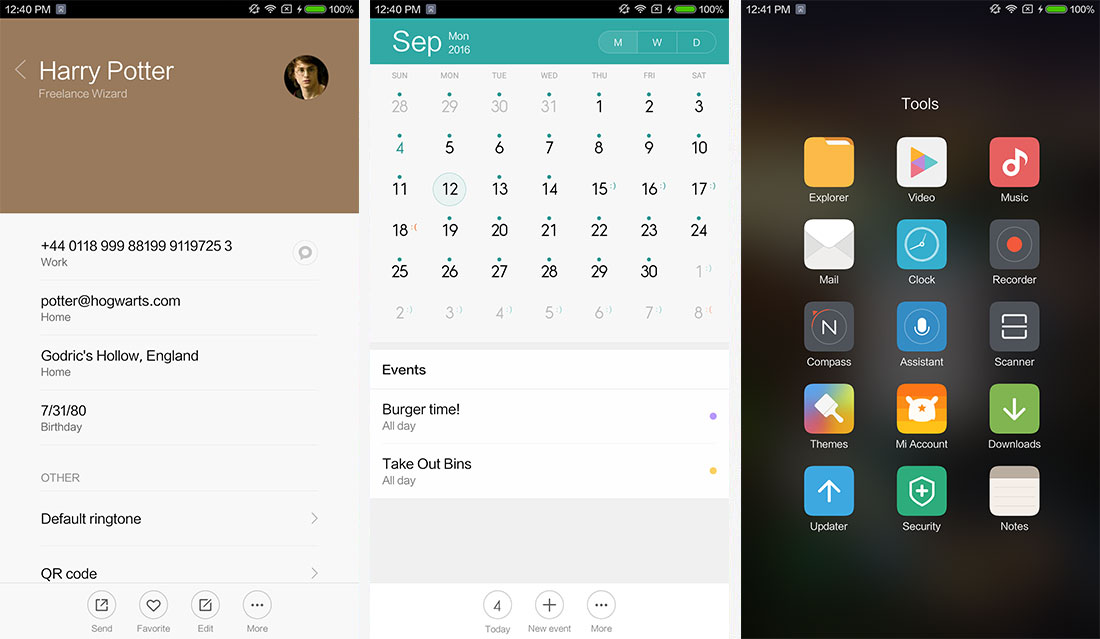 There's a general feeling throughout MIUI that this skin hasn't been designed for such a large display. The 6x4 homescreen grid is larger than what's found on most smartphones, but it still feels sparse. Most first-party applications are simply upscaled variants of what you'd find on Xiaomi's smaller handsets, with loads of white space and a lack of information density.
The benefit of having such a massive display is the ability to see more on the screen at once. I don't want to just get larger icons or text, because this isn't making the best use of extra screen real estate. The only app I really feel makes appropriate use of the large screen is the included calendar app, and even that could be improved.
And this is without even mentioning third-party apps. It's rare for an app downloaded from the Play Store to support such a huge display in an adequate manner, so you'll have to get used to upscaled apps with large text. It's disappointing, but understandable considering how rare 6.4-inch smartphones are.
Despite some issues with MIUI on the Mi Max, there are a lot of features to enjoy. I love the customizability of the status bar, with the ability to show things like connection speed. A reading mode has been included that adds a significant yellow hue that makes prolonged reading easier on the eyes. There's also unique controls for headphones, including special profiles for a range of Xiaomi's offerings.
Unfortunately, a lot of key setting screens are hidden away under the 'additional settings' menu, including access to the storage and battery screens. Hiding the battery screen in particular is quite surprising as MIUI includes a range of decent power saving features, including separate general usage profiles along with a customizable battery saver mode.
Other features worth mentioning is the ability to customize the navigation buttons, including what each button does on a long press; a child mode that only gives access to some applications when activated; and full theming support.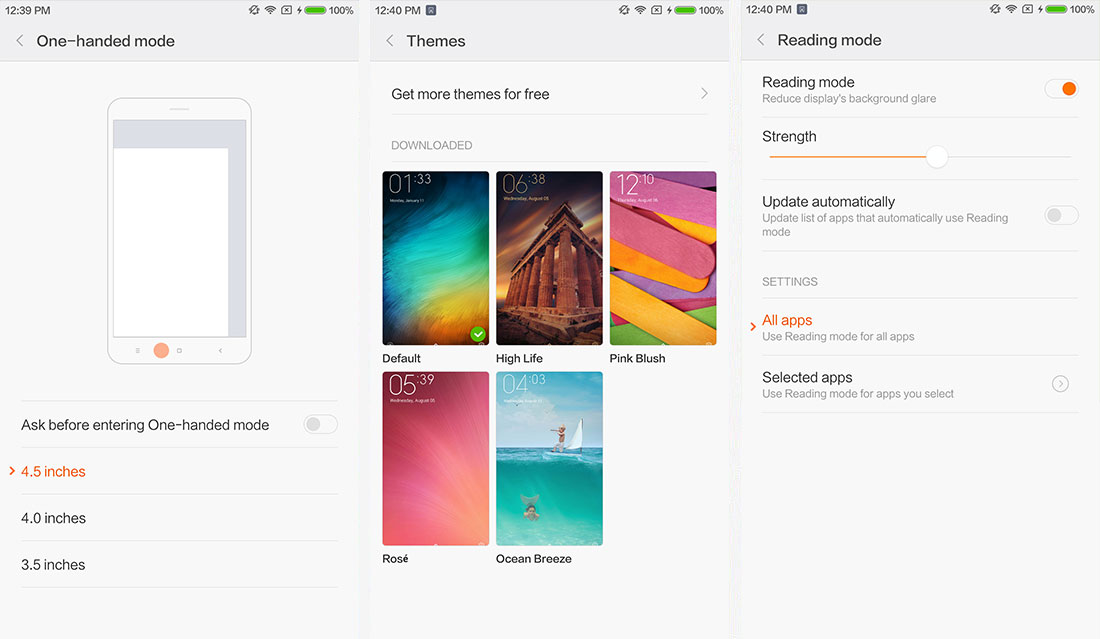 The Mi Max does include a one-handed mode that's activated by swiping across the navigation buttons either to the left or to the right. Three modes are available - a simulated 4.5, 4.0 or 3.5 inch display - which significantly improve the usability of the phone by shrinking down content to a small window. The mode works well in most situations, although the sheer size of the Mi Max's body can still make the phone tricky to hold at times, even with the one-handed mode active. I'd also like to see a 5.0-inch mode available as I usually find 5-inch phones easy to operate.
As for first-party apps, the Mi Max includes a range of bloatware including a dedicated Mi Account app, a secondary app store (needed inside China I imagine), an assistant app that rivals Google Voice Search, a notes app, a file manager, a barcode scanner, and more. Some of these apps can come in handy once every few months, but I'd rather see the number of pre-installed apps cut down in favour of a cleaner build.
The one interesting app that Xiaomi has included is the Security app, which includes tools like a storage cleaner, data usage tools, an SMS/call blocker, a dubious virus scanner and more. This app is pretty similar to equivalents I've seen on other handsets, however it does include some useful features, particularly the ability to remove cache files with a single click.
Considering my Mi Max was sourced from China, I was reasonably impressed with the English experience across the operating system. There are a few Chinese remnants, such as built-in search bar's suggestions and the landing page in the music app, but for the most part I was happy with how MIUI handles English.