Meizu Pro 6 Plus Review
Page 7 :

Software By
TechSpot is celebrating its 25th anniversary. TechSpot means tech analysis and advice
you can trust
.
When you buy through our links, we may earn a commission.
Learn more
.
Software
I'm not going to spend a whole lot of time discussing the software on the Meizu Pro 6 Plus because Meizu is set to launch a major software update in February 2017, which I haven't had hands-on time with. By the time this device hits most consumers, this new software package will be available, so there's not much point discussing what is available right now.
Just a quick note on this actually, I'm not generally a fan of manufacturers releasing phones with outdated software packages only to quickly update to the latest version a few months after launch. The difference with the Pro 6 Plus is that while this phone launched on November 30th and I received my review unit in December, it's still not available to purchase by the public at the time of publishing this review (mid-January 2017). By the time the new software hits the Pro 6 Plus, the device may have only been on the market for a few weeks, which is very early in the device's life cycle.
The device I currently have with me comes with Android 6.0.1 'Marshmallow' with extremely outdated security patches from January 2016! It's running Flyme 5.2.7, which is Meizu's current skin for Android 6.0 that drastically changes the look and functionality of Android to make their handsets stand out. Flyme has historically been one of the most iOS-like Android skins on the market, although recent versions have toned down the design elements 'borrowed' from Apple.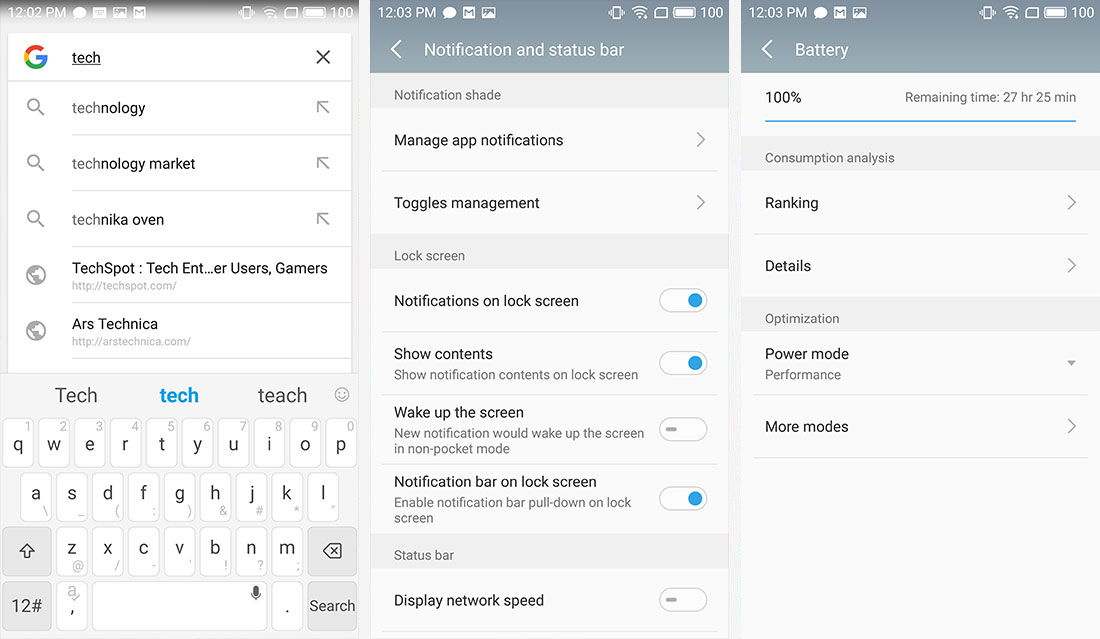 This version of Flyme is very similar to the version I used on the Meizu m3 Note, with some small changes to support features of Android 6.0 (rather than Android 5.1). While this skin is designed primarily for the Chinese market, its English localization is fantastic and for the most part I forgot I was using a skin where English is its second language. This is in stark contrast to some other Android skins from Chinese OEMs, which often include broken English and China-specific apps.
One thing Flyme does not come with is any Google applications. There's no Google Play Services, no Play Store, no Gmail, and no support for Google accounts out of the box. Luckily, it's quite easy to get Google on this device: simply head into the included app store and download the Google installer, which is one of the first apps featured in this store. The app is in English and installs everything with one click of a button. After that, you can sign in to your Google account and use the Play Store just like any other Android device. I've noticed no major compatibility issues under this system; every app I use on other Android smartphones works perfectly on the Pro 6 Plus.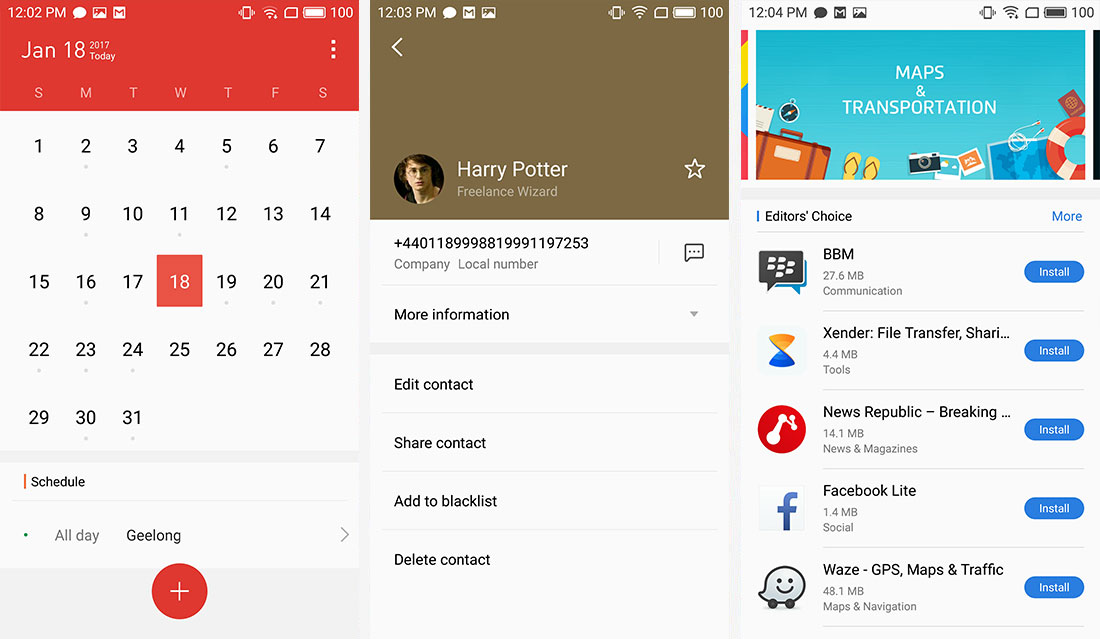 Of course, in an ideal world, Google applications would be included on this device out of the box, however this isn't always possible for devices primarily intended for China. The method for adding Google to Meizu devices is the easiest I've seen and is a simple one-time 10-minute process.
Flyme is a heavy skin that will only appeal to some people, and while the design is reasonable, I still wish this device came with stock Android instead. A few of the changes they made, particularly in relation to the notification pane, are not great, but other improvements such as the collection of handy first-party applications (particularly the Toolbox and Security apps) are surprisingly decent.
In February, Meizu will push out Flyme 6 to the Pro 6 Plus, which will bring Android 7.0 to the device along with more than 400 new features (apparently). According to Meizu, with this update users "are able to fully immerse into the content without being bothered by irrelevant factors." There are also improvements to the "picture capturing process" (hopefully with processing tweaks), and there's also a new artificial intelligence service called One Mind.
I haven't been able to test any of these new features, but I assume the update to Android 7.0 at the very least will provide a better experience on the Pro 6 Plus.