Samsung Galaxy S9+ Review
Page 2 :

Display By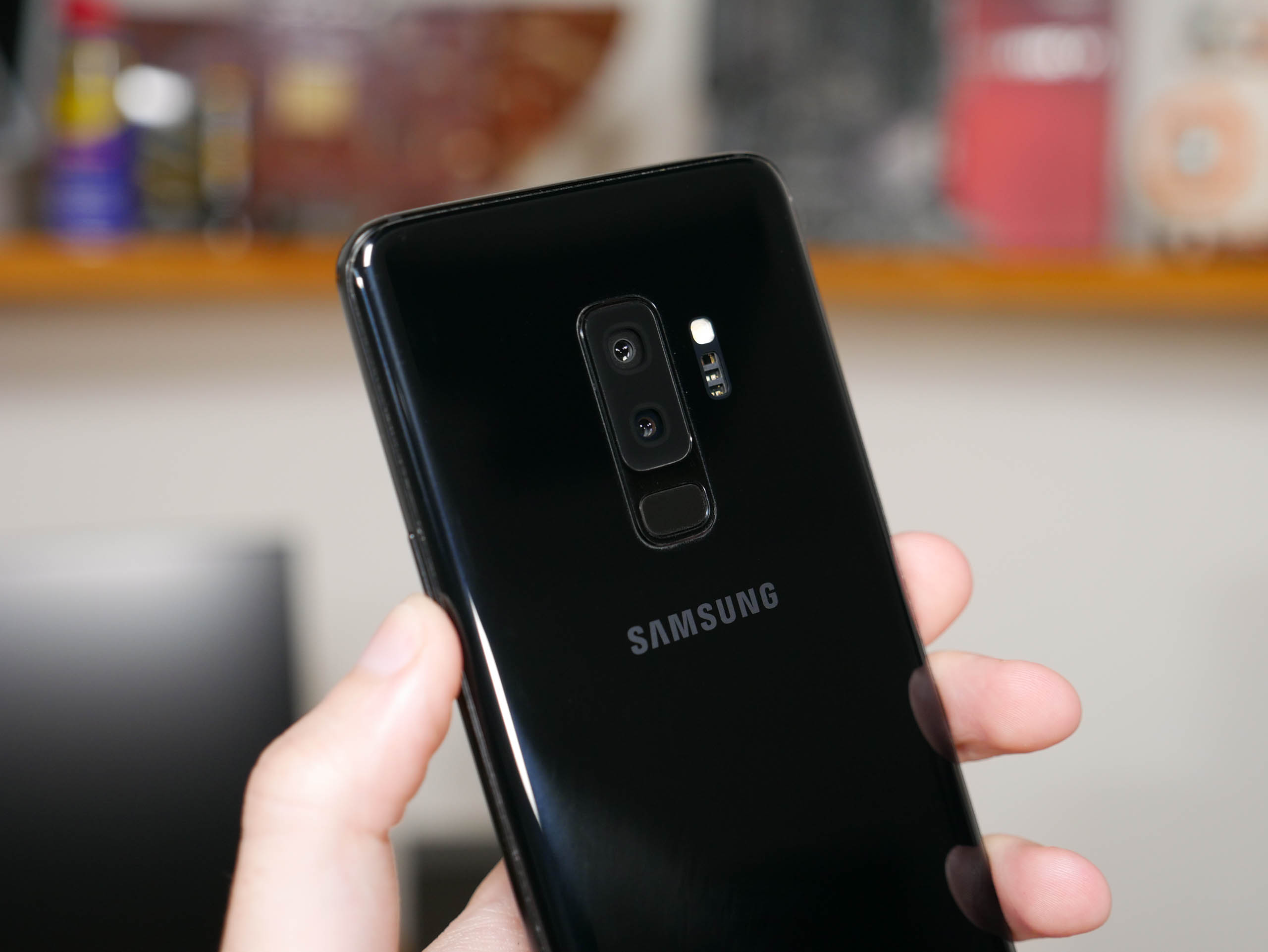 TechSpot is celebrating its 25th anniversary. TechSpot means tech analysis and advice
you can trust
.
When you buy through our links, we may earn a commission.
Learn more
.
Display
Not a lot has changed compared to the Galaxy S8 and S8+ on the display front which is a pretty good thing. The Galaxy S9+ retains the 6.2-inch 2960 x 1440 Super AMOLED with curved edges and rounded corners, and it appears that the technology that's been used for this display is largely the same as what went in to the Galaxy S8 displays.
The Galaxy S8+ ships with the display set to a non-native 2280 x 1080 resolution, so one of the first things we did is increase that to its full 2960 x 1440 for all testing. The full resolution does provide a slight increase in clarity and overall display quality, and there's not much point having such a high resolution display on a high-end phone if you're not going to use its native resolution. We set every phone we test to the native display resolution where possible for an apples-to-apples comparison, too.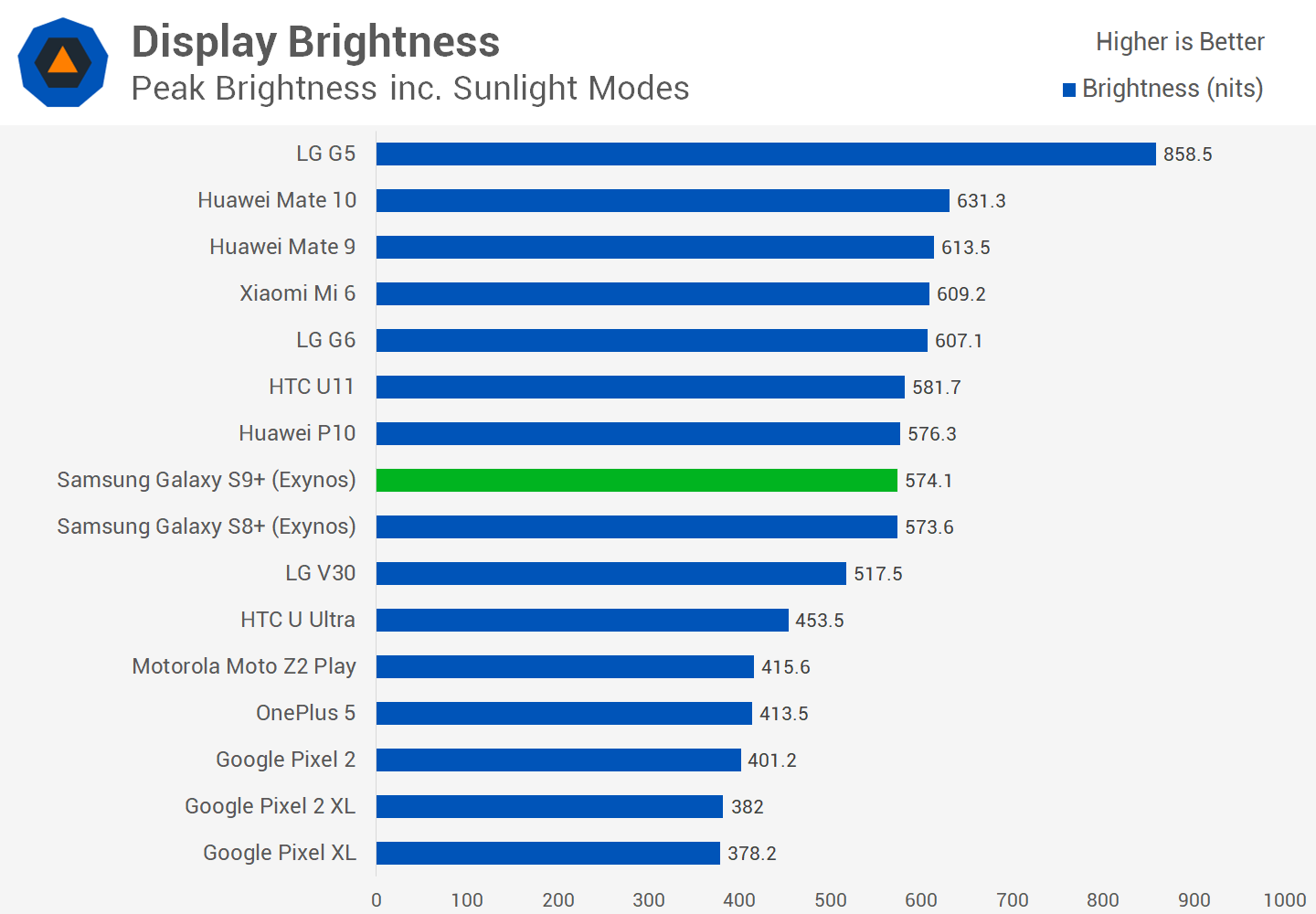 In terms of brightness, the Galaxy S9+ is capable of the same 574 nits at 100% white as the Galaxy S8+, with excellent viewing angles. This remains the highest 100% white brightness I've seen from an AMOLED display, thanks to Samsung's brightness boost feature in strong sunlight. I also measured up to 864 nits at 10% white, which makes the Galaxy S9+ very suitable for HDR content and it's no surprise HDR is supported on this handset.
As expected, the Galaxy S9+'s black point is 0, so you achieve effectively infinite contrast. The panel also has excellent uniformity, which really should be expected on a small high-end display, with a maximum deltaE deviation of just 1.5 relative to the center. That's essentially dead accurate across the display. My only slight concern are some distortions along the curved edges, and I'm still not sure why Samsung needs to curve the edges as they don't really serve any purpose except distorting the image and making the phone more fragile.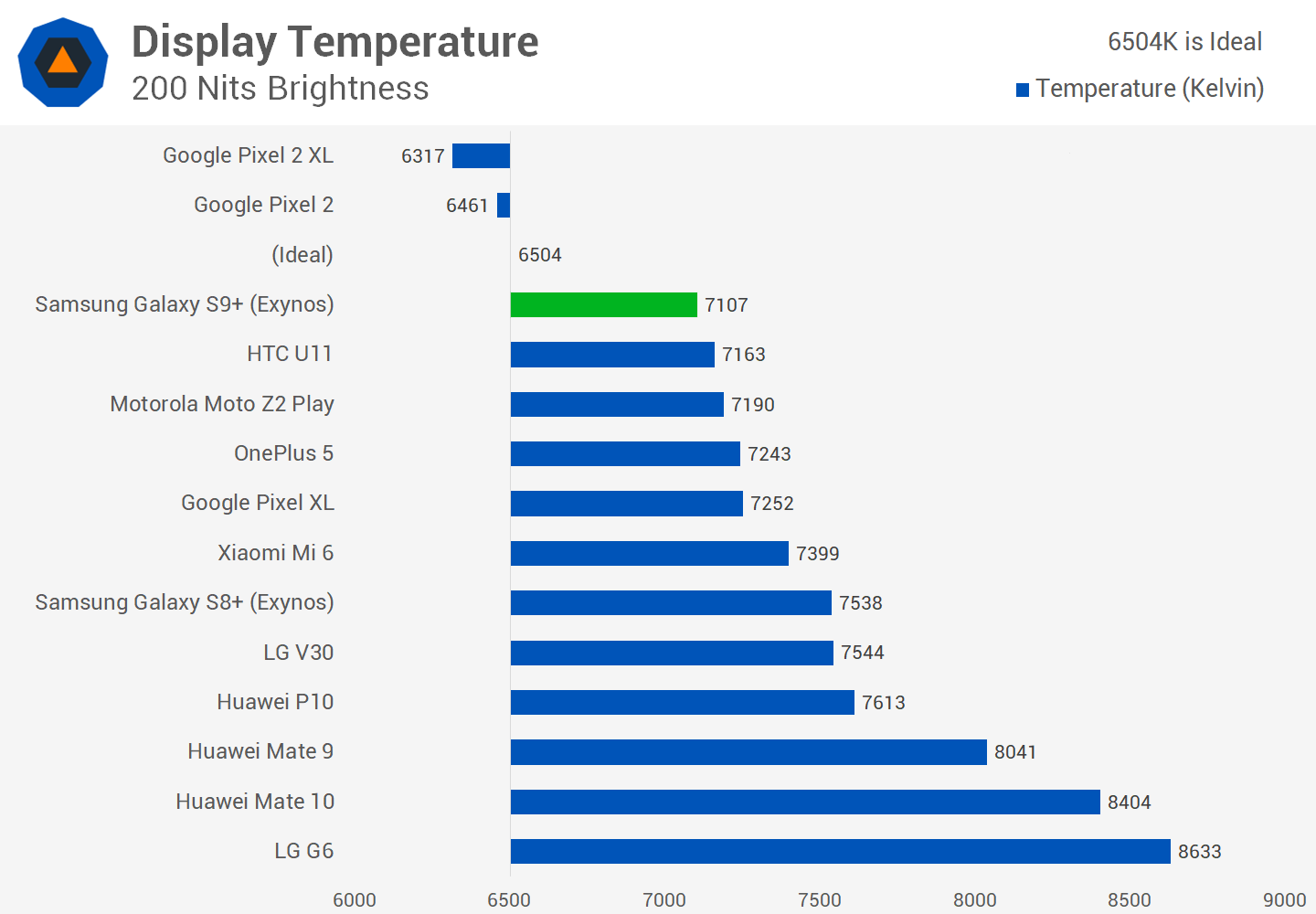 In terms of accuracy, it won't surprise you that the Galaxy S9+'s display is not accurate under the default settings. Samsung goes hard with oversaturation and expanding the color gamut above sRGB, which does look good in some situations, but larger gamuts are not properly supported by the vast majority of Android apps.
The Galaxy S9+ is slightly more accurate by default compared to the Galaxy S8+, though when we're talking about deltaE's above 5.0, it doesn't make much difference. For most people, the default mode will look fine as you'll get that vibrant look, but if you want accuracy, you'll need to switch to the 'basic' mode in the device settings. The AMOLED Photo and AMOLED Cinema modes still use gamuts larger than sRGB and are therefore useless in most situations.
With the basic mode enabled, color performance is improved and again, the Galaxy S9+ is slightly more accurate than the Galaxy S8+. Here the S9+ hovers around a deltaE of 2.0, which is decent, though not as accurate as the best Pixel 2 modes. The basic mode on my review unit was also tinted slightly too yellow with an average deltaE of 6346K.