TechSpot is celebrating its 25th anniversary. TechSpot means tech analysis and advice
you can trust
.
When you buy through our links, we may earn a commission.
Learn more
.
Testing Notes & Methodology
Our performance review is comprised of 21 graphics card configurations from AMD and Nvidia spanning all price ranges. We used the latest official driver every card and we overclocked the Intel Core i7 920 processor to 3.70GHz in an attempt to remove any CPU bottlenecks.
For the first time in ages, we decided to shelve Fraps in favor of the in-game benchmark. Although the built-in benchmark doesn't have all cars follow the exact same path every time, we've found it to be highly accurate and a perfect representation of how the game performs.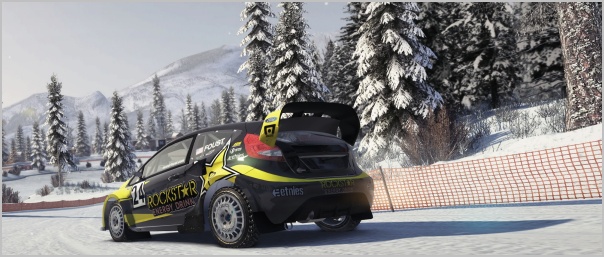 We've tested the game at three resolutions: 1680x1050, 1920x1200 and 2560x1600. Besides setting antialiasing to 4x, we maxed all quality settings. It's worth noting that Dirt 3 doesn't have quality presets such as low, medium and high, so you have to manually tweak the settings.
In addition to our standard benchmarks, we've tested triple monitor configurations using Nvidia Surround and AMD Eyefinity technology. Those tests will be limited to the Radeon HD 6990, 6970 and GeForce GTX 590 with resolutions of 5040x1050, 5760x1200 and 7680x1600.
It was an unexpected surprise to discover that both Nvidia SLI and AMD Crossfire work at launch. As a side note, we found little difference between the Catalyst 11.5 and 11.4 drivers, but there is a huge performance jump between the Forceware 270.61 WHQL and 275.27 beta drivers.
As usual with our game performance reviews, we also examined CPU scaling performance after the graphics results. We clocked our Core i7 processor at a range of frequencies to measure performance fluctuation, and we ran similar tests to compare various AMD and Intel processors.
We'll be looking for an average of 60fps for stutter-free gameplay.
Test System Specs
- Intel Core i7 920 (Overclocked @ 3.70GHz)
- x3 2GB G.Skill DDR3 PC3-12800 (CAS 8-8-8-20)
- Asus P6T Deluxe (Intel X58)
- OCZ ZX Series 1250w
- Crucial RealSSD C300 256GB (SATA 6Gb/s)
- GeForce GTX 590 (3072MB)
- GeForce GTX 580 (1536MB)
- GeForce GTX 570 (1280MB)
- GeForce GTX 560 Ti (1024MB)
- GeForce GTX 550 Ti (1024MB)
- GeForce GTX 480 (1536MB)
- GeForce GTX 470 (1280MB)
- GeForce GTX 460 (1024MB)
- GeForce GTS 450 (1024MB)
- Radeon HD 6990 (4096MB)
- Radeon HD 6970 (2048MB)
- Radeon HD 6950 (2048MB)
- Radeon HD 6870 (1024MB)
- Radeon HD 6850 (1024MB)
- Radeon HD 5870 (2048MB)
- Radeon HD 5830 (1024MB)
- Radeon HD 6790 (1024MB)
- Radeon HD 6770 (1024MB)
- Radeon HD 6750 (1024MB)
- Radeon HD 6670 (1024MB)
- Microsoft Windows 7 Ultimate 64-bit
- Nvidia Forceware 275.27
- ATI Catalyst 11.5