Nokia Lumia 1520 Review
Page 4 :

Camera: Nokia Strikes Again By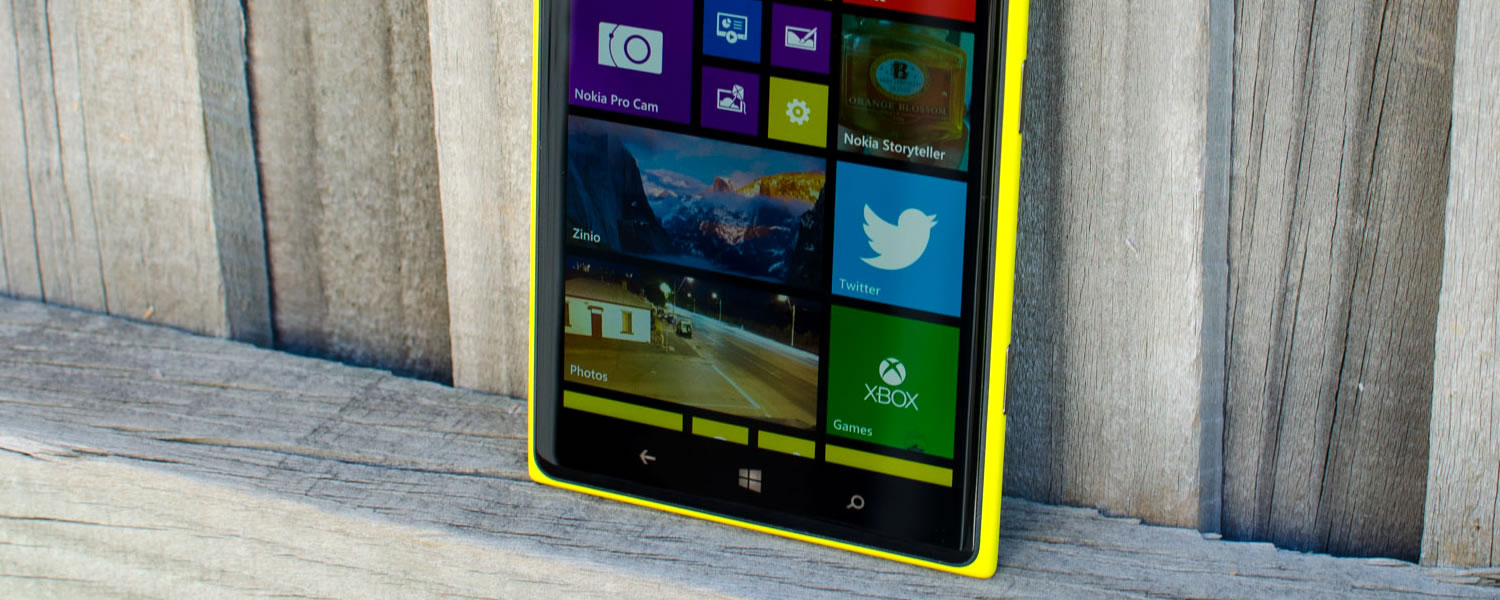 TechSpot is celebrating its 25th anniversary. TechSpot means tech analysis and advice
you can trust
.
When you buy through our links, we may earn a commission.
Learn more
.
Camera: Nokia Strikes Again
One of the standout features of the Lumia 1520 is its rear-facing 20-megapixel 'PureView' camera, which is designed to be a more reasonable, hump-less variant of the Lumia 1020's 41-megapixel camera. It's a 1/2.5" sensor, which indicates 1.1 µm pixels, plus an f/2.4 26mm-effective lens and optical image stabilization. It's paired with a dual-LED flash, 1080p30 video recording and a 1.2-megapixel front facing camera.
Compared to the Lumia 1020 and other Lumia devices, the 1520 appears to be targeting lossless zoom rather than low light capabilities. The pixel size is the same as the Lumia 1020 at 1.1 µm, but the f/2.4 lens is a quarter-stop less than the 1020's f/2.2 lens, meaning it will let in slightly less light for those critical low-light images. The Lumia 925's f/2.0 lens and 1.4 µm pixels means it can capture 75% more light than the 1520, again which will affect images in dark conditions, although optical image stabilization (OIS) should compensate somewhat.
There are several shooting options for the Lumia 1520's camera. Like the 1020, it can either capture 5-megapixel images, or both a 5-megapixel and full-res image, with the 5 MP image used for sharing on social media and the like. You can shoot in either 4:3 to produce 19-megapixel images (4992 x 3744) or 16:9 for 15-megapixel images (5376 x 3024); neither uses the full sensor size.
The camera produces absolutely fantastic images, both in color quality and sharpness. When lighting conditions are ideal, the sensor captures light accurately and vibrantly, with some of the best dynamic range I've seen in a smartphone camera. White balance is often accurate, although sometimes off when photographing a close-up subject that features a lot of green. However when the white balance is spot on, no color appears particularly dominant: perfect for capturing lifelike images.
20 megapixels obviously affords quite a lot of space for zooming and resizing, but even 100% crops are very good quality for this sensor size, with reasonably sharp edges and only a small amount of post-processing artifacts coming through at low ISOs. Reducing the images to 1080p is more than a 2x reduction, so images are even sharper at this resolution; the same sharpness comes through at the 5-megapixel sharable images.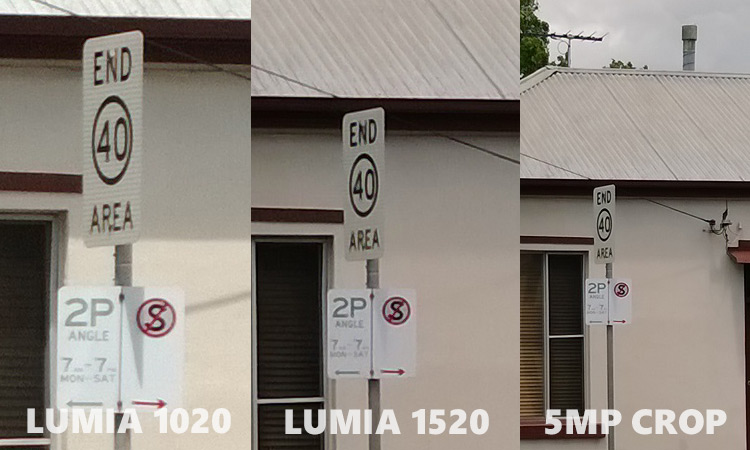 Images taken indoors, where lighting isn't as strong, aren't quite as good as the best outdoor shots I managed on the Lumia 1520, but the phone is nevertheless still a strong contender. The use of high ISOs is more apparent in dimmer conditions, with more post-processing artifacts, but photos overall remain quite sharp, especially when downscaled. It's harder to get solid white balance in these conditions, but colors remain strong and vibrant, even if you end up with a shot that's slightly underexposed.
Taking photos at night once again shows the strength of Nokia's camera system. Optical image stabilization does most of the work, allowing long shutter speeds (as long as 1/3s) to be used with reasonably high ISOs. Scenes that might appear very dark to begin with can come to life through the Lumia 1520's camera, so low light is no obstacle even considering the setup that's weaker than the Lumia 925. The dual-LED flash is also there for when it's impossible to see the subject, although you'll probably use it infrequently.
Of course the quality of photos taken at night time isn't as good as those taken during the day, but the 1520 nevertheless produces impressive shots considering the circumstances.
Perhaps one of the best aspects of the Lumia 1520's camera setup is the Nokia Camera application, which allows fantastic manual control. It's extremely easy to control the focus, white balance, ISO, shutter speed and exposure with the ring-style menu, and with a small amount of fine tuning you can achieve even better images than with auto settings.
Smart Sequence extends on the standard shooting mode by taking a burst of images, allowing you to select a best image, create an action shot through stitching of images, produce motion focus images and more. RAW DNG images can also be taken thanks to the Nokia Black update, giving you lossless detail through 20 MB full-size images, which is great for those who demand the highest quality.
Nokia Camera follows the Windows Phone camera philosophy by delegating extra shooting modes to Lenses, which are dedicated camera applications that can be downloaded in the Windows Phone Store. Nokia Cinemagraph (animated images) and Nokia Glam Me (selfies with filters) are included out-of-the-box, but others can be downloaded such as Nokia Refocus and CamScanner.
Video recording quality from the Lumia 1520 is quite reasonable. The camera can only capture 1080p video at a maximum of 30 frames per second - phones such as the Galaxy Note 3 can do 1080p at 60 FPS and even 4K recording - but it does record at 20 Mbps H.264, which gives great quality. Videos are sharp and just as color accurate as images, plus the optically stabilized sensor makes panning quite smooth.
The Lumia 1520 has high fidelity microphones that can record especially loud sounds, which is great for recording music performances. In windy conditions I struggled to audibly record my voice, as you might notice in the sample video above, but when the conditions are right the quality is quite good.