Nokia Lumia 1520 Review
Page 5 :

Battery Life, Final Thoughts By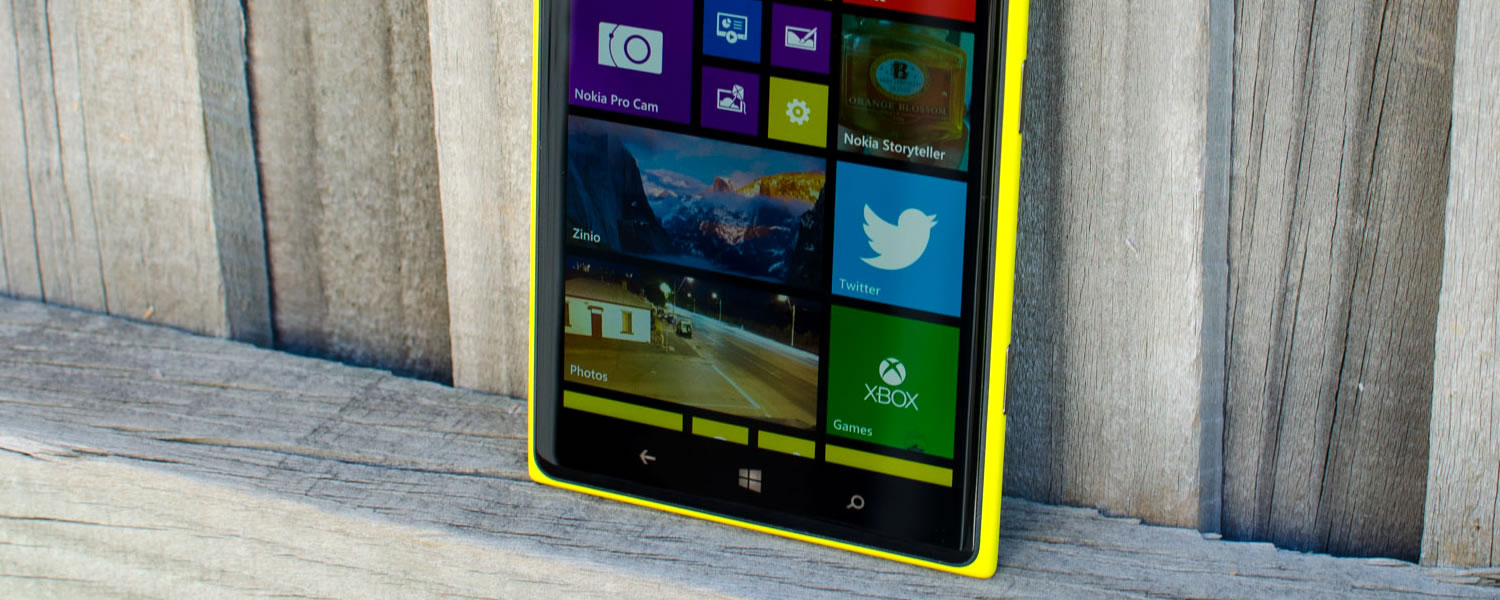 TechSpot is celebrating its 25th anniversary. TechSpot means tech analysis and advice
you can trust
.
When you buy through our links, we may earn a commission.
Learn more
.
Battery Life, Final Thoughts
The Nokia Lumia 1520 packs a sizable 12.9 Wh (3,400 mAh at 3.8 V) battery that delivers fantastic uptime. The battery isn't removable, which keeps the handset slim, plus the inclusion of Qi wireless charging in the body should appease those who like cable-free charging without an additional cover.
During my time with the Lumia 1520, the device delivered very commendable battery life. Despite the six-inch display absorbing a lot of juice, the 1520 easily lasts a day with average usage, with a chance of extending your usage to two days if you manage things right. I find most Nokia handsets to be particularly battery efficient in low-signal areas without sacrificing connectivity speeds, and the 1520 with the Snapdragon 800 is no exception.
Speaking of the Snapdragon 800, the current-generation SoC is more power efficient per core and per clock speed than the Snapdragon S4 seen in other Lumias. Combined with power gaiting techniques, the Lumia 1520 should be more power efficient in less intensive tasks than the Lumia 925 or other MSM8960 devices.
In our battery rundown test the Lumia 1520 easily beat all other Windows Phones we've tested with just over 11 hours of video playback. Typically phones that score over 8 hours in this test have great battery life, so the 1520 coming in towards the top of the chart means you should have no troubles getting this handset to last.
Final Thoughts
Nokia is edging closer to creating the perfect Windows Phone with the Lumia 1520. Finally we have a handset that matches current Android and iOS devices in terms of performance and hardware, with the Qualcomm Snapdragon 800 SoC making the experience snappier than ever. The six-inch 1080p display not only matches the latest and greatest smartphone displays, but it also provides a sharp, high-quality experience with fantastic outdoor visibility.
Nokia has proven once again it's a dominant force in smartphone camera technology: the 20-megapixel 'PureView' unit produces some astonishing photos in the right conditions, and OIS assists well when shooting at night. Let's not forget Nokia Camera either, an app which provides a wide range of easy to use manual controls, allowing you to fine tune your photographs with ease.
While Nokia's colorful unibody design feels great to hold and overall the phone is quite ergonomic for the size, the handset is certainly massive and could be quite cumbersome in unaccustomed hands. I can't help but feel the device would appeal to a wider audience if it was smaller. A 5-inch handset with the same internals could well be a killer Windows Phone.
It's disappointing that the large-screen smartphone has no stylus support or an operating system that's optimized to take full advantage of the display's real estate. Aside from the third column of tiles, Windows Phone is still an immature platform for these type of larger devices, mostly enlarging apps rather than showing more content. However the app ecosystem problem is no longer a barrier that should keep prospective buyers away: app quality and range has certainly improved since the last time I used Windows Phone.
The Lumia 1520 is definitely the best Windows Phone I've used so far. It can be a hard sell up against a seasoned contender like the Note 3, but there's no doubting that Nokia keeps improving delivering yet another high-end quality handset.
Pros: Nokia's best effort has produced the best Windows Phone yet. Quality camera delivers fantastic shots in most conditions. Snapdragon 800 is powerful and up-to-date, complemented by a beautiful, large 1080p display.
Cons: Huge handset isn't for everyone. Windows Phone generally isn't optimized for the large display. No stylus support.