With Windows 7 pushed out to the masses, it's only a matter of time before the Web is flooded with all sorts of nifty tips and tricks as the inquisitive and tech savvy have their way with Microsoft's latest operating system. To get the ball rolling, we're going to show you how to access
Windows 7's extended context menu
, as well as how to edit, add, and remove items from it.
The context menu is nothing else but the options you get when right clicking on a file or folder. In Windows 7, some less popular options are left out and
placed on the extended context menu
, which is accessible by holding down shift when you right click on an item (shift + right-click).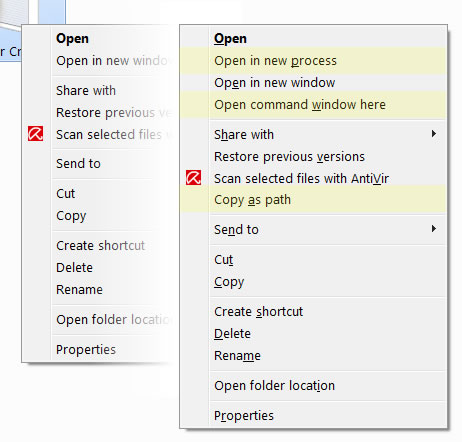 Continue reading our Tech Tip of the Week
.