Intel is getting into high gear with their Core processor family early on the new year, as they are
set to release 6 new desktop processors
and 11 mobile processors this month. Along for the ride will be 3 new chipsets for desktop PCs and 4 oriented towards mobility. Today we will be looking at the
Core i5 661
, one of four new Core i5 processors. The other models include the Core i5 650, 660 and 670. Based on this naming scheme the Core i5 661 doesn't seem to fit quite right. Furthermore, Intel will charge $196 for both the 660 and 661 processors, but we'll break it down for you so you can gain complete understanding of the new processor line-up being announced today.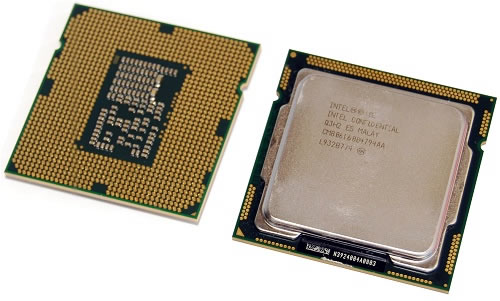 But before delving into more detail there's a thing or two you will want to know about
the new Core i5 600 CPUs
. This new series is based on the 32nm Westmere die shrink of the Nehalem architecture and goes by the code-name Clarkdale. Of most relevance, all processors in the series feature a built-in GPU.
Read the complete review
.