In our first solid-state drive round-up last year we quickly learned that a SSD can only be as good as the controller working the magic behind it. That was the last time we checked a
solid state drive from G.Skill
, who is better known for its overclocking friendly memory modules.
Last November G.Skill announced the
Falcon II series
featuring an updated Indilinx ECO controller, which as you may have guessed provides support for 34nm NAND flash memory as well as the latest firmware from Indilinx (v1819) with improved support for the Windows 7 TRIM command.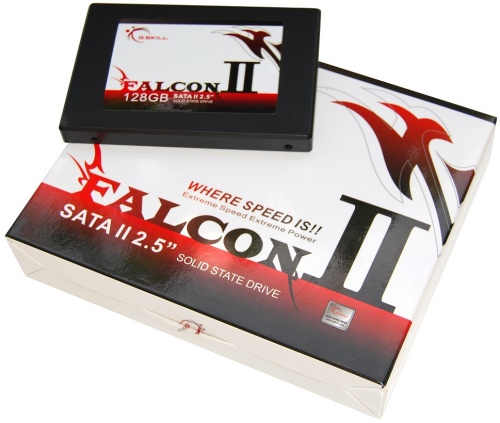 With TRIM support enabled
the new G.Skill Falcon II SSDs
should be able to operate at peak performance consistently over time rather than suffering the common degradation problems of early MLC-based drives. It can't be emphasized enough that the controller's efficiency plays a major role in solid state drive performance, so we are eager to see how the new
Indilinx ECO-based SSD
pairs up against the competition.
Read the complete review
.