Firefox users who are used to having fifteen or more tabs open while surfing the web, or perhaps tend to load up their browser with a bunch of open pages from their last session, will surely know the impact this can have in terms of performance. It may not be a major issue on powerful desktop PCs with processing muscle and memory to spare, but you can bet more modest rigs and most laptops will struggle trying to pull up a huge list of pages at the same time.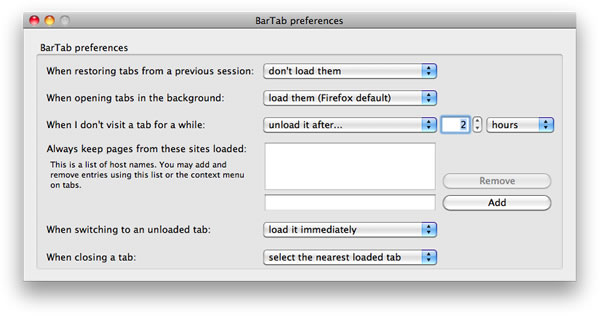 Luckily, there are ways heavy tab users can
ease the memory-guzzling effect
that their browsing habits can have on their systems – and today we'll specifically mention two: using the BarTab extension or making a quick about:config tweak.
Continue reading our Tech Tip of the Week.