The LG 29EA93-P is the company's first entry into the still nascent category of ultra-wide consumer displays. There remain few options to compete against the 29EA93's expansive 21:9 aspect ratio (16:9 is typical). However, LG, Dell and a few others ostensibly believe there's a market for ultra-wides and I'll admit -- I think they're right.
While the 29EA93 seems suitably equipped to watch movies, how does it fare against other types of computer use? Could it possibly be a worthy replacement for your trusty dual-monitor setup? Does the display's quality, features and novelty justify its $699 street price? Those are some of the questions I'll be exploring.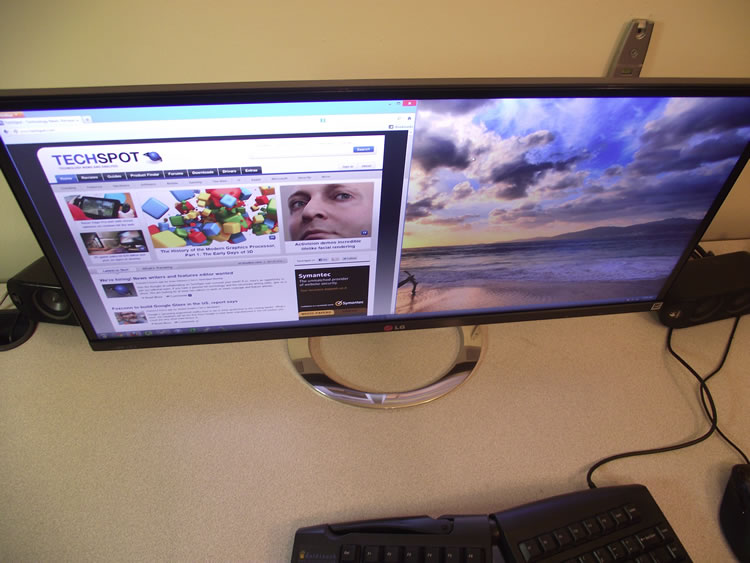 With its truly ultra-wide aspect ratio of 21:9, LG delivers 2560 x 1080 pixels in a 29-inch package. It's an impressively wide display -- but obviously not wide enough to fully replace two side-by-side 1080p (16:9) monitors. Why then, should any company settle upon a seemingly arbitrary aspect ratio of 21:9? The short answer is: movies.