Parental Controls: How to Lock Down Your Kids' iOS Devices
By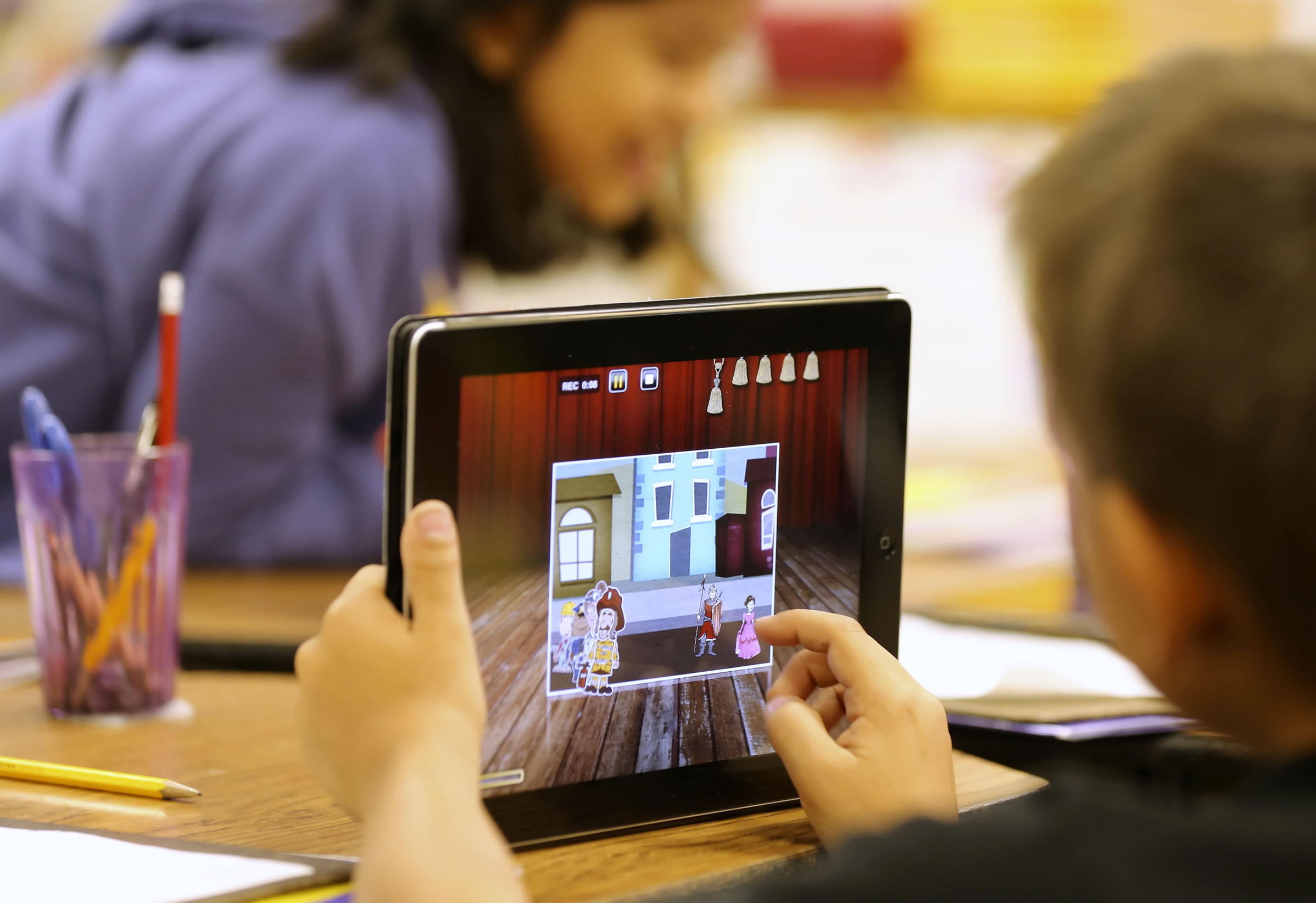 TechSpot is celebrating its 25th anniversary. TechSpot means tech analysis and advice
you can trust
.
When you buy through our links, we may earn a commission.
Learn more
.
I'm the father of a very curious 9-year-old daughter. As such, it's a headache trying to make sure she doesn't accidentally Google something that's a little too mature for her eyes. She currently uses an iPad Air 2 as her primary device and I discovered a while ago that iOS has some pretty good parental controls. There's also a third party app that I use as an additional layer of security. Allow me to share what I've learned:
Native iOS controls
Even without using third party software, iOS has a surprising amount of controls that might just do the trick if you're trying to save money. Under Settings > General > Restrictions, you can place controls on almost every aspect of the device.
You can allow/disallow Safari, FaceTime, Camera, and even Siri (useful to avoid hearing your children yell at their device all day).
Not only can you control if your children can download media or apps, but you can prevent them from uninstalling apps period (I'm sure kids would much rather have Netflix than educational apps). If you do allow them to download media and apps, you can restrict which content they can download depending on the ratings.
If you limit your kids to just Safari, you can limit which websites they go to. You can either allow all websites, restrict adult content, or only allow them to go to specific websites. Speaking from experience, the last option is CRUCIAL if you have younger children. Even if you limit adult content, certain pictures or websites do slip through the cracks.
One useful tool to monitor the apps your child download is to simply require them to ask. The Family Sharing feature allows you to force your children to require permission to download paid and free content. One caveat though, this only applies to new content, not ones they've previously downloaded on their device.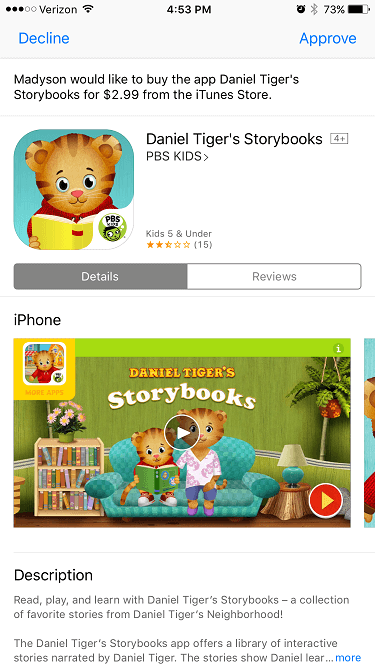 OurPact
While Apple has done well to include some powerful restrictions on iPhone and iPad devices, many parents will simply want a little more control. For example, iOS does not have any way to set time limits nor restrict apps individually. That's where third-party software comes in. OurPact is a parental control app that allows you to set time limits for your children's devices. Subscribing to the premium tier adds the ability to restrict apps individually as well as texting.
As you can see below, you are able to set schedules on what times your child can use their device. You also have the option of simply blocking or allowing access until you say so or for a set time period (ie. 15 minutes). Hearing my daughter yell out "Hey!" in disbelief when all her apps disappear from her iPad never fails to put a smile on my face.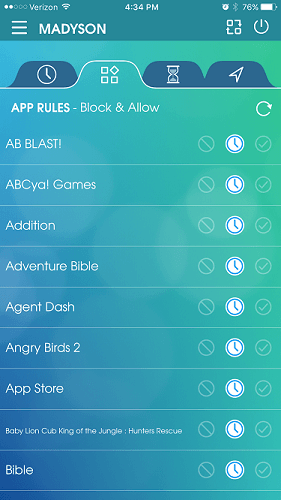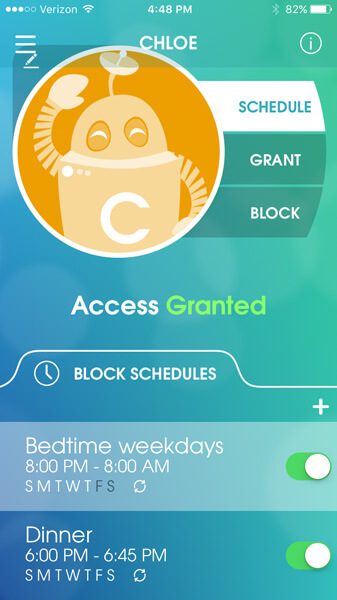 OurPact also supports multiple kids and multiple devices per kid. The pricing tier simply depends on which features you want along with the number of devices you want to control. In my opinion, "splurging" for the $5/month premium tier is worth every penny to be able to control individual apps.
Unfortunately, enabling the premium features is not as simple as just paying for premium. OurPact requires a series of steps that include backing up the iPad, downloading and installing the OurPact utility, then restoring the backup. The steps aren't necessarily hard, but they can take a while depending on how much stuff is on your child's device (my daughter had at least 20GB of videos alone).
The OurPact utility is what actually provides the premium features. I suspect that because of the way iOS is architected, this utility program is the only way to allow granular control of each application.
Once that is done, however, enabling control of the device is simply a matter of going to pair.ourpact.com on Safari, signing into your account, and installing the mobile device management certificate. Once installed, the device should show up in the OurPact app on your own device.
Hopefully, this article was informative to my fellow parents out there. There are other parental control services out there but the built in iOS controls combined with OurPact's granularity (and relatively low cost) provide the maximum amount of control in my opinion.
5 days, 5 killer tech tips is a TechSpot monthly feature
This week we're publishing 5 killer tech tips for iPhone and iOS users.