Posts: 9,360 +119
Staff member
WTF?! Does your Xbox controller give off the faint aroma of fast food? If this is something lacking in your life and you don't want to manually add some tasty smells, Microsoft's surprisingly real pizza-scented controllers could be the perfect solution.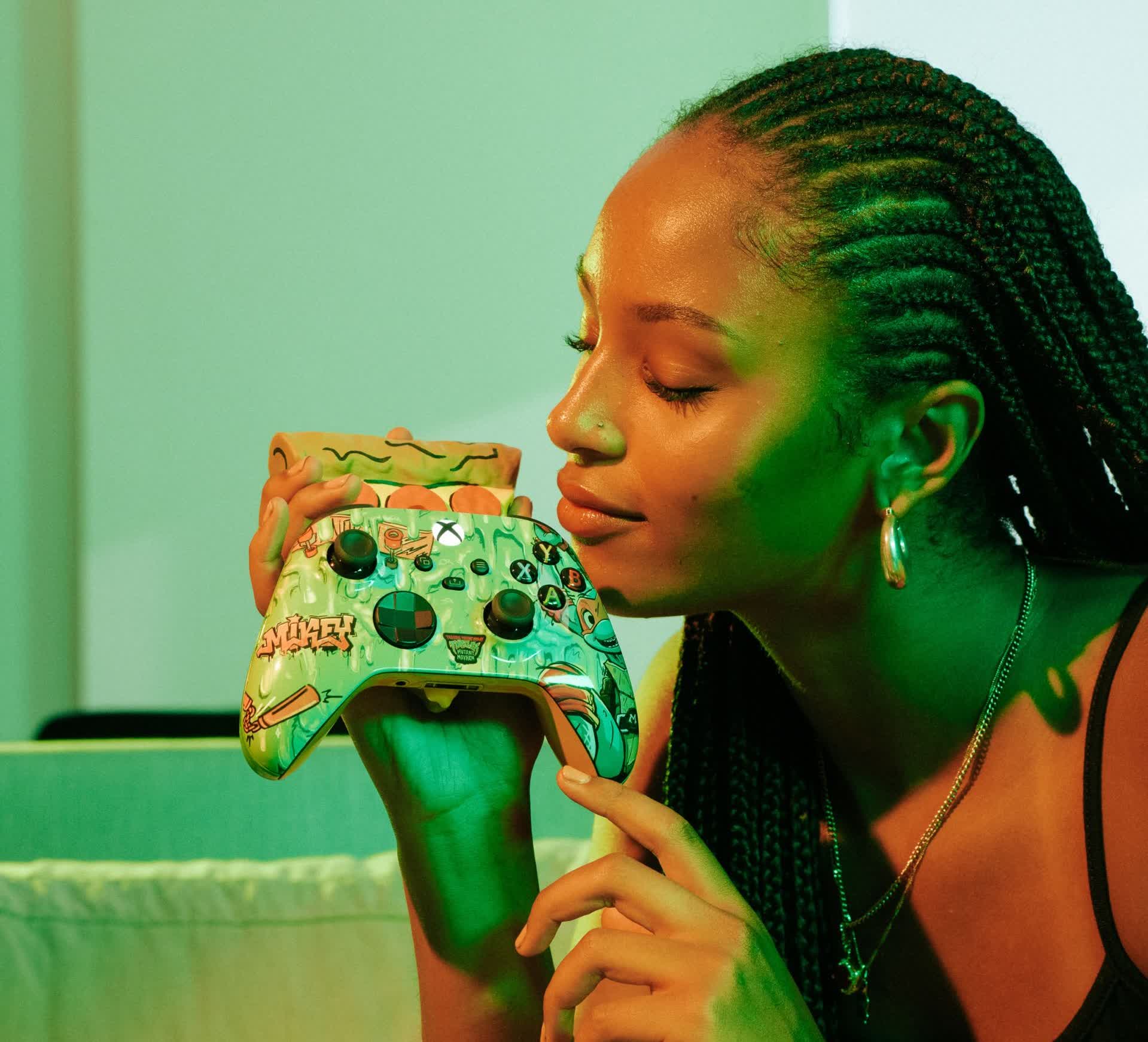 The "first-ever" pizza-scented Xbox wireless controllers are the result of a collaboration between Microsoft and the upcoming Teenage Mutant Ninja Turtles movie, Mutant Mayhem, which arrives next month.
The Redmond giant is giving away a limited number of these green controllers, which feature the signature colors, weapons, and personality of one of the four anthropomorphic reptiles named after Italian Renaissance artists.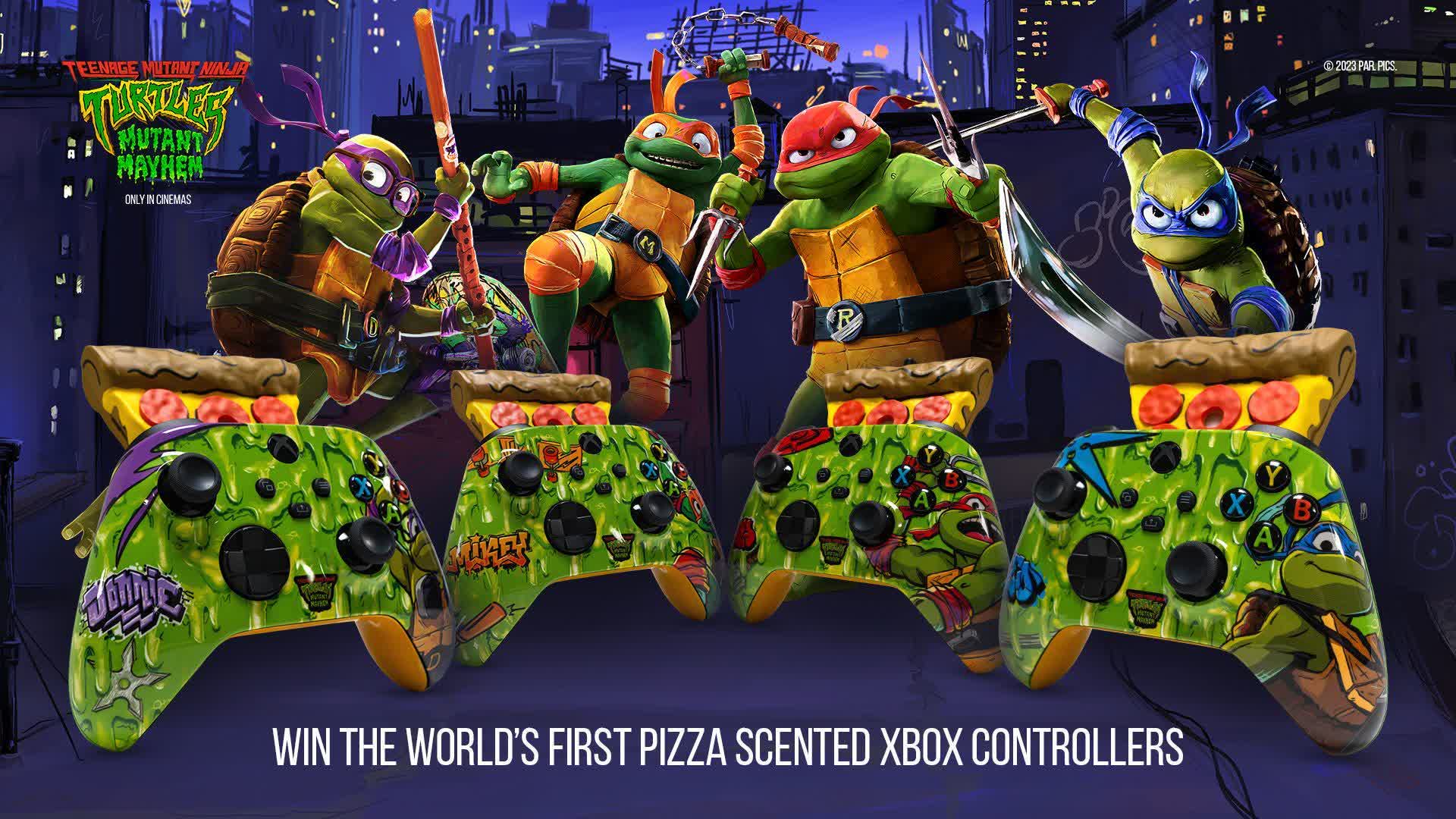 The highlight feature is that the controllers give off the scent of the ninjas' favorite food: pizza. This isn't achieved by rolling them around in some greasy toppings; the controllers come with a built-in scent diffuser that's shaped like a slice of New York pizza, apparently.
If, for some reason, a pizza-smelling controller is something you would like, they can be won through an Xbox giveaway. For a chance of winning, just follow Xbox Game Pass on Twitter and retweet the official Xbox Game Pass sweepstakes tweet. The giveaway is on now and runs until August 13, 2023.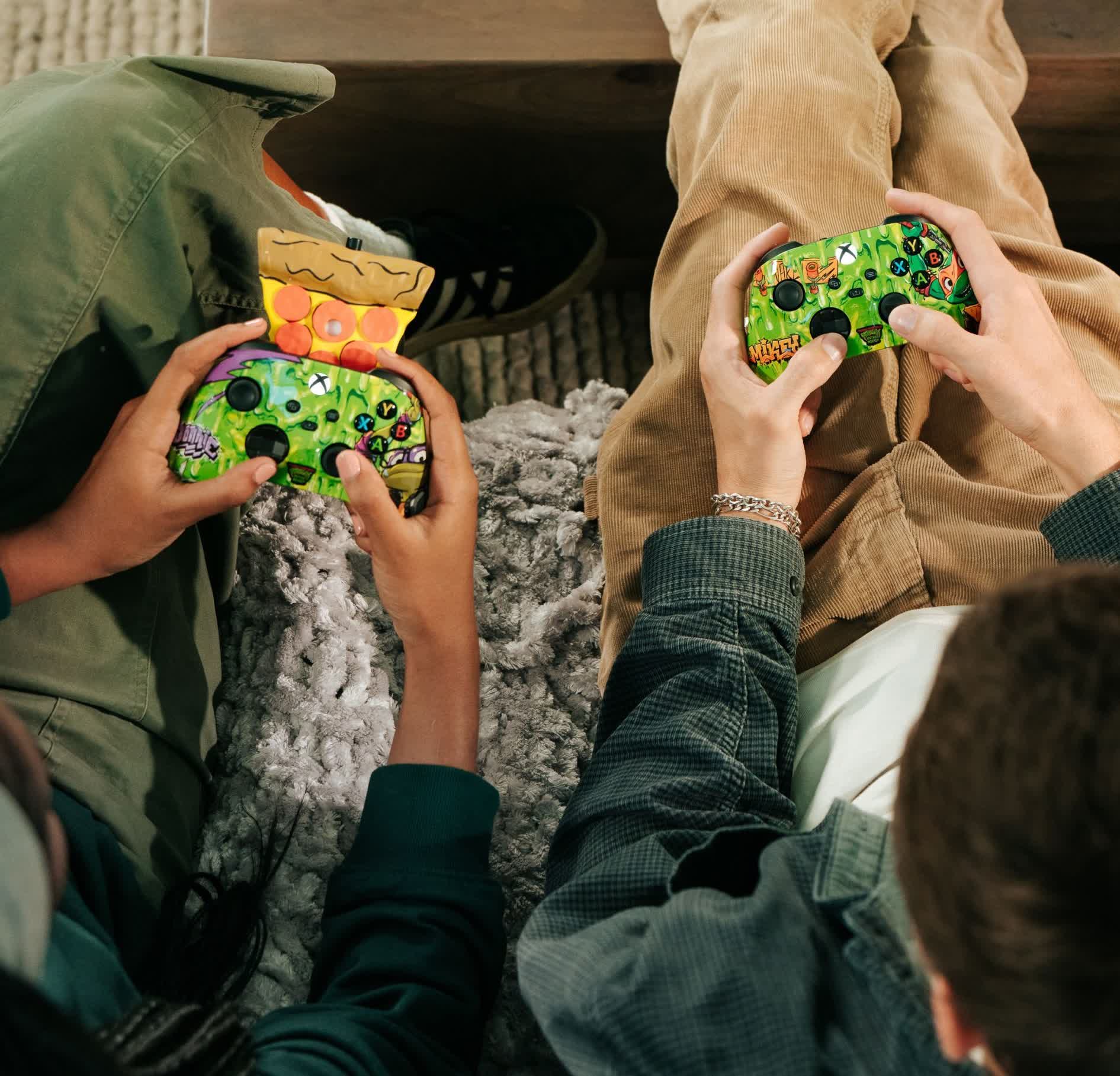 If you happen to be in the turtles' home city of New York on August 2, you can check out the pizza-scented controllers in person in the Xbox Gaming Lounge at the Microsoft Experience Center on Fifth Avenue from 4-7 pm ET.
Microsoft notes that the controllers would be a perfect accompaniment when playing the last Turtles game, Teenage Mutant Ninja Turtles: Shredder's Revenge, a homage to 16-bit side-scrolling retro games of the past. It's an enjoyable experience, and new DLC arrives this year.
Much of the promotion is designed to get more people onto Xbox/PC Game Pass. The game subscription service, which you can read more about here, has proved hugely successful for Microsoft. The company announced last month that the console tier will rise from $9.99 a month to $10.99 globally, while Ultimate will increase from $14.99 to $16.99.
https://www.techspot.com/news/99531-get-whiff-microsoft-launches-first-ever-pizza-scented.html