Posts: 15,095 +191
Staff member
What just happened? Well, that didn't take long. Just days after Bloomberg's Mark Gurman shared his impressions of the Quest 3 following a hands-on session with a prototype, Meta officially announced the headset as well as a new lower price for the Quest 2.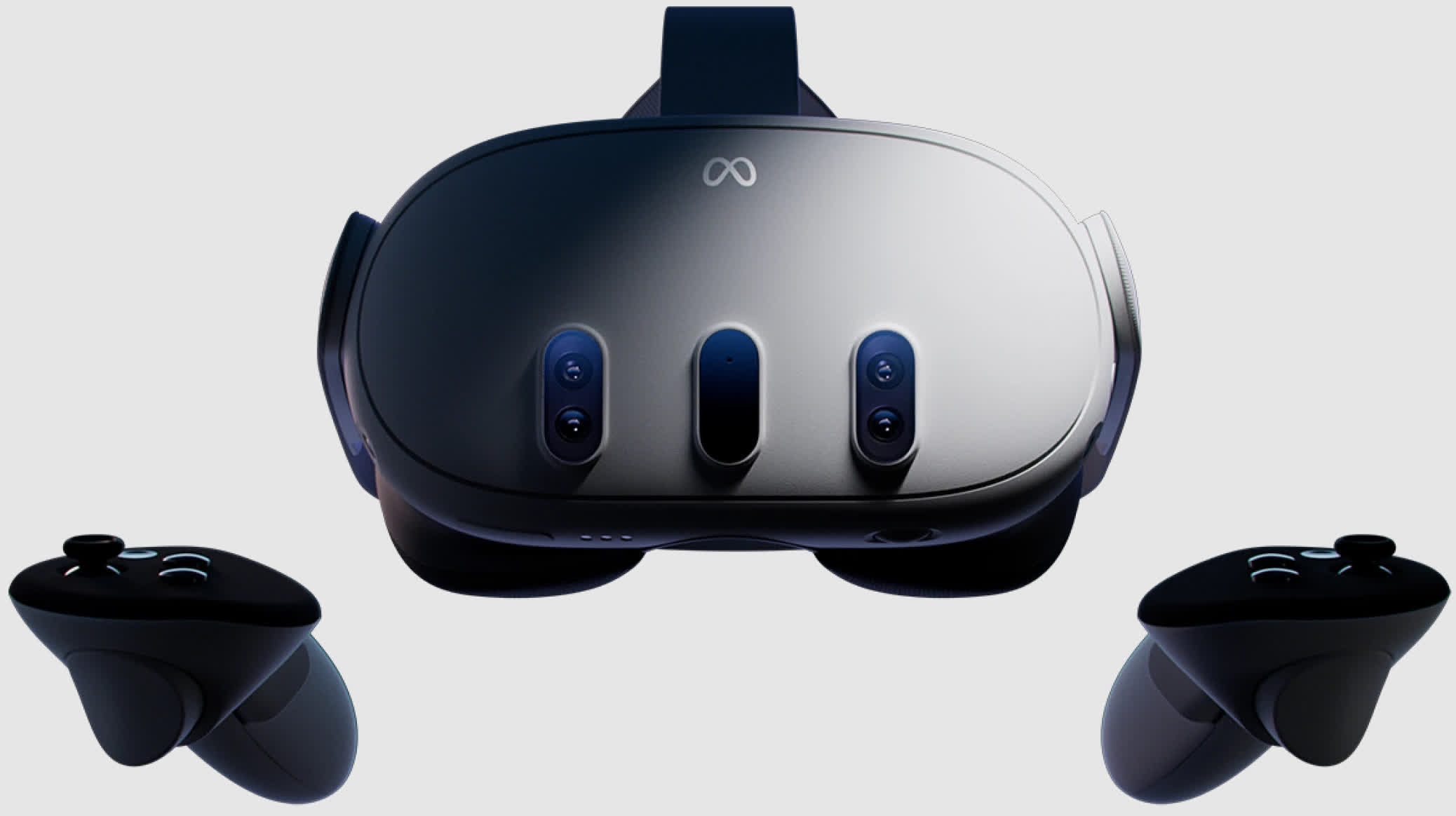 The social media giant said Quest 3 will ship in all countries where Quest is already supported later this fall. Pricing will start at $499.99 for a model with 128 GB of storage, although units with more space will also be available.
As for features, Meta said Quest 3 will ship with its highest resolution display alongside pancake optics to make content look even better than before. The new headset will feature a 40 percent slimmer optical profile, leading to a sleeker body that is more comfortable to wear. It'll be powered by a next-gen Qualcomm Snapdragon chipset that can deliver more than twice the graphical performance compared to the chip in the Quest 2.
The included Touch Plus controllers have been redesigned to be more streamlined and ergonomic. Meta has ditched the outer tracking rings to make the controllers feel like a more natural extension of your hands, and baked in haptics from Touch Pro to boost immersion.
Speaking of Touch Pro, users can upgrade to these fully self-tracked controllers for a more premium experience.
If $499.99 isn't in the budget, perhaps Meta's price cut on the Quest 2 might fit the bill.
Starting June 4, Meta will be lowering the price of its current-gen headset to $299.99 for the 128 GB variant and $349.99 for the 256 GB model. Currently, these models command $399.99 and $429.99, respectively, so you're getting a decent discount with the revised pricing.
Meta also teased an upcoming software update for the Quest 2 and Quest Pro that'll unlock even more performance. In testing, the company is seeing an improvement of up to 26 percent on the CPU side. On the Quest 2, GPU speeds with the update are up to 19 percent higher.
Meta promised to share more about Quest 3 during its Meta Connect virtual event on September 27.
https://www.techspot.com/news/98914-meta-set-launch-quest-3-mixed-reality-headset.html