Posts: 9,131 +117
Staff member
In brief: E-ink monitors aren't a new phenomenom. They've been around for a few years now, giving users all the reading benefits found in handheld eReaders. The problem is that shades of grey and low refresh rates mean they're not much use for other activities, especially gaming. But Philips has come up with a novel solution: a separate E-ink display attached to the side of a 1440p monitor.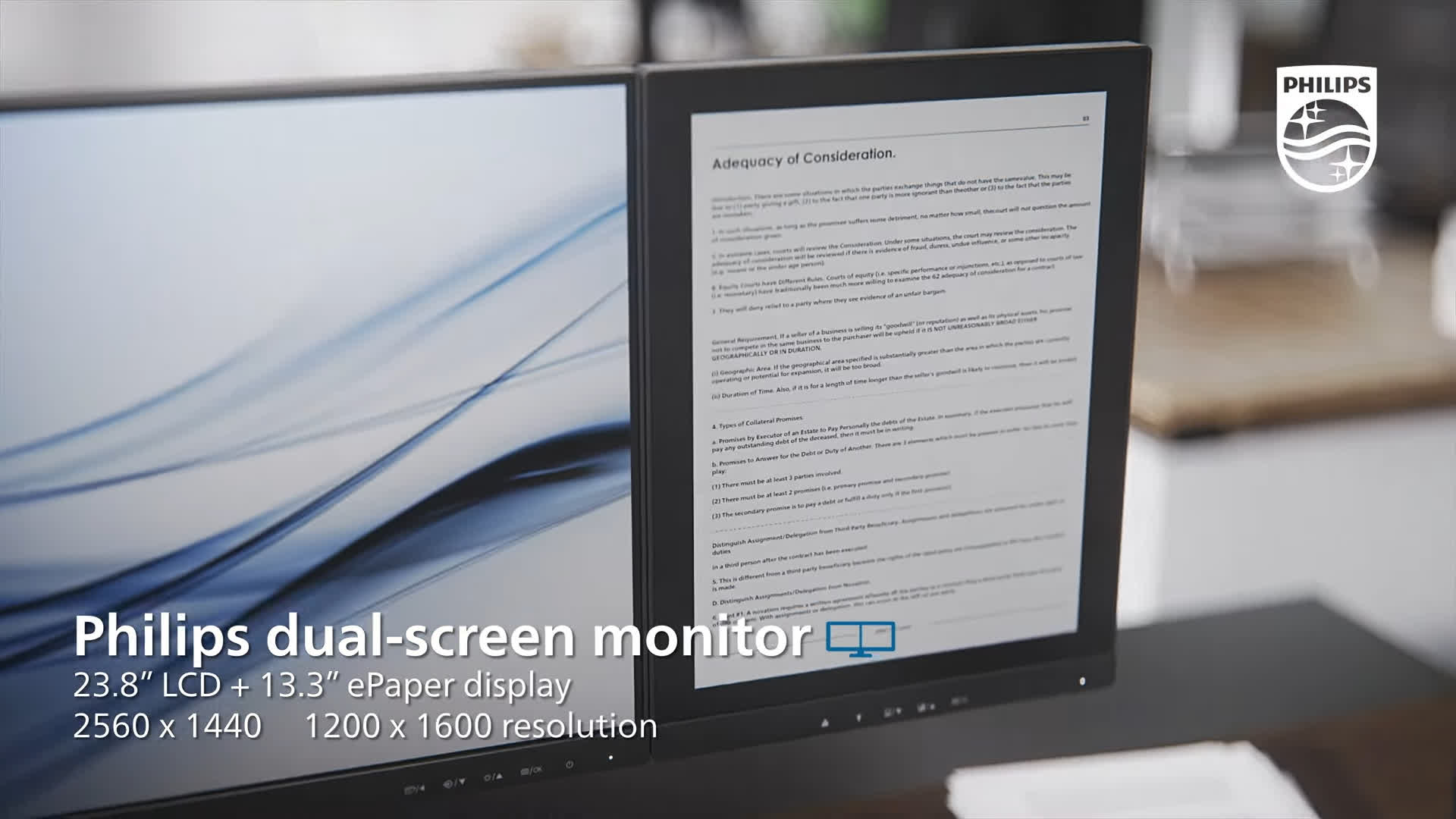 Sticking with the tradition of terrible monitor names, Philips' 24B1D5600 is a 23.8-inch 2560 x 1440 IPS monitor with a 75Hz refresh rate and 250 nits brightness. It wouldn't usually gain much attention were it not for the E-ink display stuck to the side.
The 13.3-inch separate screen features a 1200 x 1600 (150 PPI) resolution, a 4:3 aspect ratio, support for 4-bit grayscale, and its own screen illumination, including color temperature for minimizing blue light exposure. The eReader connects to the main unit via hinges, allowing it to be angled up to 45 degrees so you can read the E-ink text easily while sitting directly in front of the monitor screen.
Both the monitor and the E-ink screen require their own connections to a PC and a power source. In the case of the separate display, the input is via USB-C. It can also output 15W of power for charging attached devices.
The idea is that thanks to plug-and-play compatibility, the main monitor can be used for everyday use while the second monitor is reserved for static text, helping improve productivity. Gizmodo writes that there's also a SmartRemote app to improve the quality of text-based documents, including on-screen buttons for zooming and panning. The caveat is that when using the app, documents can only be viewed, not edited.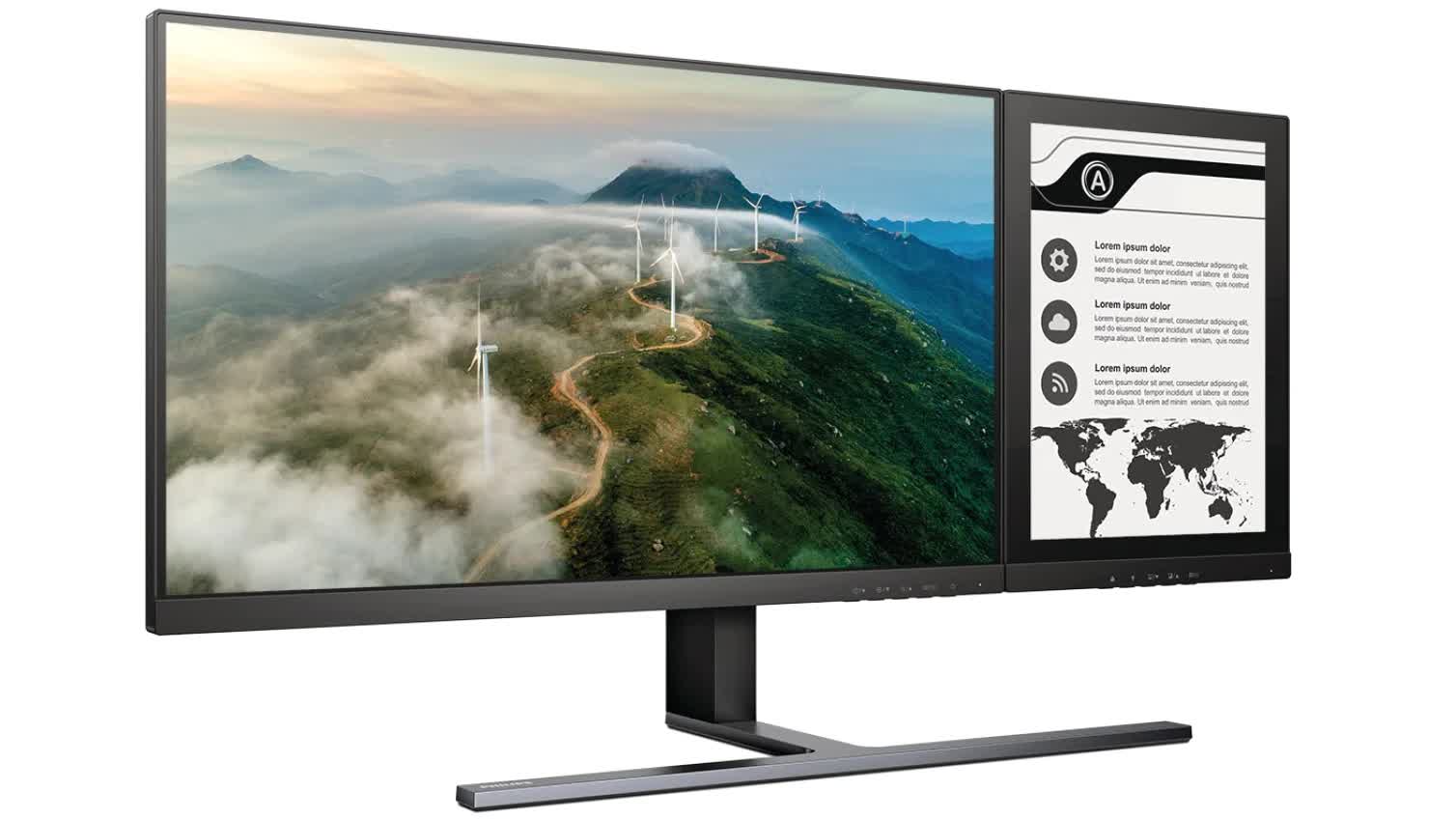 The main monitor unit has several connectivity options, including DP 1.2, a four-port USB Type-A hub, a Gigabit Ethernet port, and audio input. It also has a USB-C input that supports USB PD 3.0 up to 90W.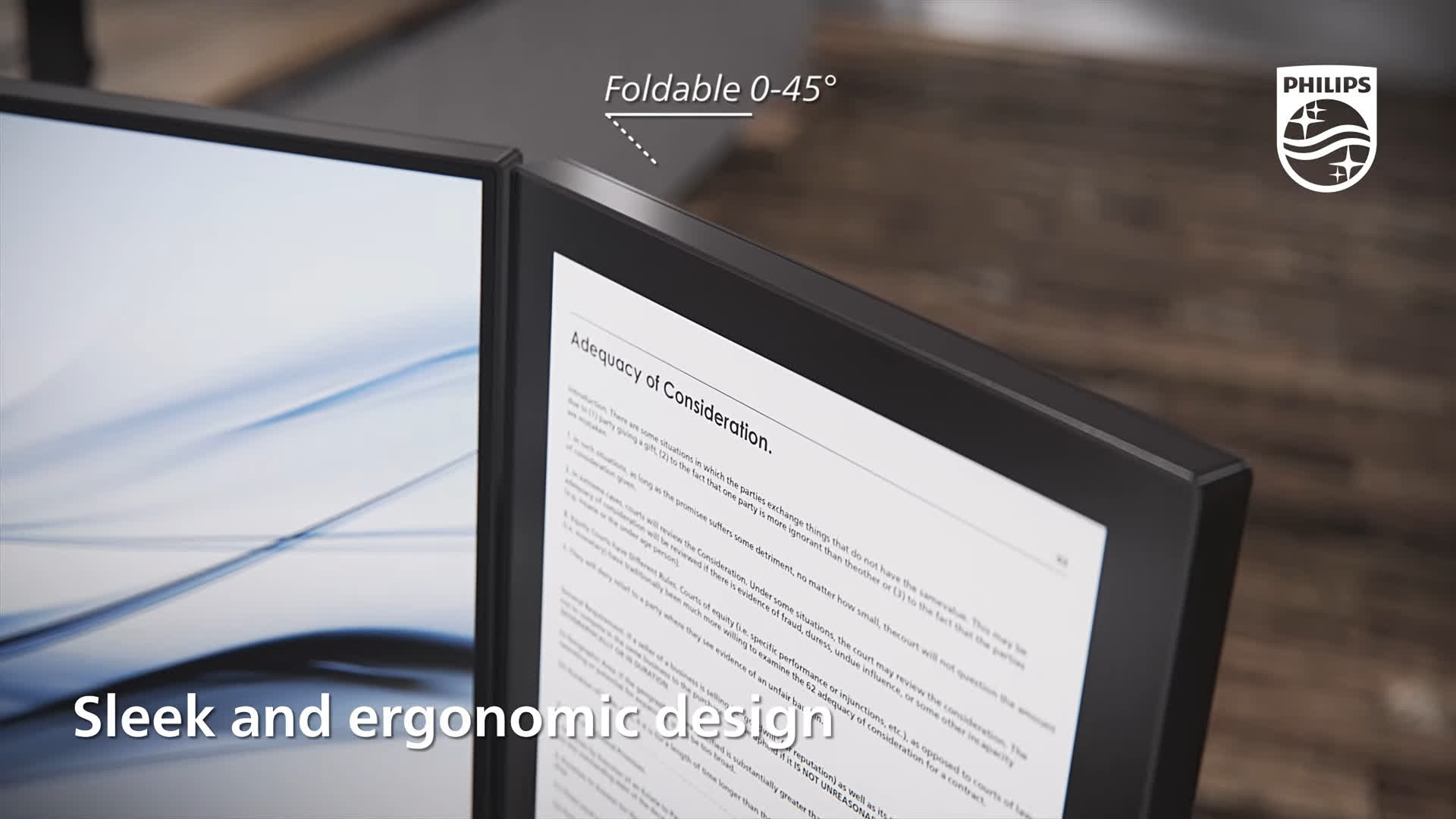 The Philips 24B1D5600 is currently available in China for around $850. No word on when it'll come to the US, but you could import one for $1,600. Alternatively, there's the Lenovo ThinkBook Plus Twist laptop, which has a color E-ink display embedded in its twisting lid. Lenovo's machine will start at $1,649 when it launches in June.
h/t: xda-developers
https://www.techspot.com/news/98617-philips-created-1440p-monitor-attached-e-ink-display.html