In brief: Samsung's GDDR7 chips don't do anything to increase memory density or reduce power usage, but they will at least be 33 percent faster than today's best GDDR6 chips. The Korean company says thermals will also be easier to keep in check thanks to the use of a better material for GDDR7 BGA packages.
Samsung says it has completed development on what it describes as the world's first Graphics Double Data Rate 7 (GDDR7) DRAM. That means it won't be long before it will be sampled with customers for verification, possibly in the coming months or early next year.
The Korean tech giant's rivals have yet to reach the same level of progress in this area. SK Hynix seems focused on HBM3E and 12-layer HBM3 stacks for AI and HPC GPUs in the hopes of becoming Nvidia's biggest supplier for next-gen solutions targeting enterprise and workstation customers. Micron can't wait to move on from its scorching hot GDDR6X with a GDDR7 product, but that won't happen until 2024, which is still early enough to be considered by Intel, Nvidia, and AMD for next-gen graphics cards.
Samsung's first-generation GDDR7 chips will supposedly hit transfer speeds of up to 32 Gbps per pin, which is 33 percent more bandwidth than the top-tier GDDR6 chips available today. To achieve this improvement, Samsung is making use of PAM-3 signaling, mainly because it represents a good middle ground between GDDR6's NRZ and GDDR6X's PAM-4. There's still more room for refinements that could eventually bring the bandwidth per pin to 36 Gbps – 50 percent faster than GDDR6.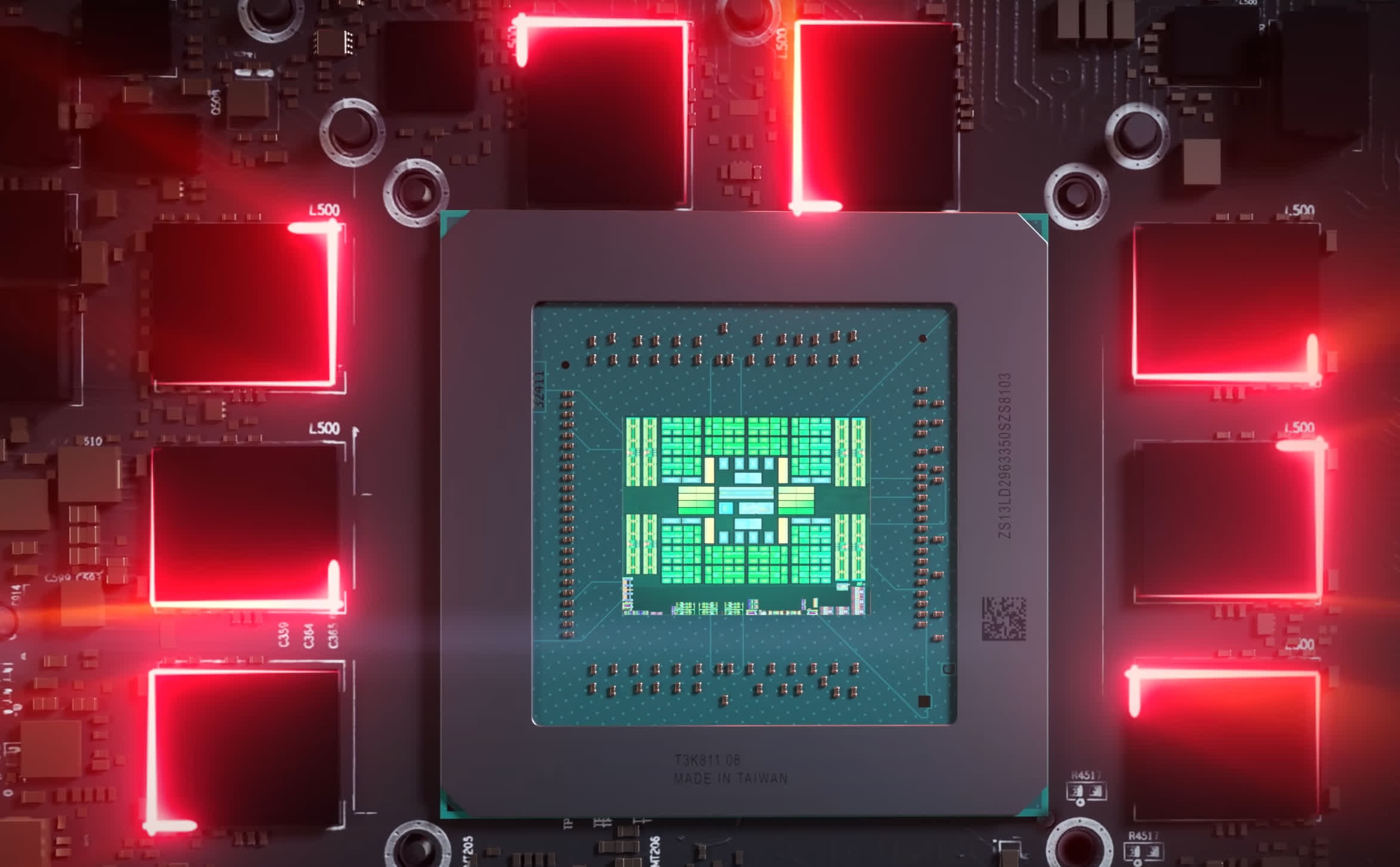 The capacity of Samsung's new GDDR7 chips is the same as GDDR6 and GDDR6X at 2 GB (16 Gb) per unit. This is due to the difficulties around packing more DRAM cells into the same area, so graphics card manufacturers won't be able to easily move their designs beyond the VRAM limitations of their current products. We know Samsung is interested in pushing the limits using stacking technologies like Neo Semiconductor's 3D X-DRAM, but we'll have to wait and see.
This may sound like a smaller generational leap than that between GDDR5 and GDDR6, but that's just the current reality of DRAM technology. Samsung is making the new GDDR7 chips on a D1z process node, which is the same one that is used to make 24 Gbps GDDR6 chips. Curiously, it's also older than the 12 nm process the company is using to make 7.2 Gbps DDR5 chips.
With a 1.2 V nominal voltage, GDDR7 will be easier to drive than its predecessor, but that won't necessarily translate into lower power usage. Samsung says there's a 20 percent overall improvement in power efficiency when compared to 24 Gbps GDDR6, and since this figure is usually measured in picojoules per bit, that means GDDR7 will actually be slightly more power-hungry as it operates at 32 Gbps.
With more power comes more heat, and thankfully Samsung is using a new epoxy molding compound for GDDR7 which is supposed to be better at transferring heat. The company claims a 70 percent reduction in thermal resistance when compared to GDDR6, so barring things like misaligned thermal pads and cheaply-designed coolers, there shouldn't be any problems keeping heat from GDDR7 chips in check.
https://www.techspot.com/news/99455-samsung-announces-industry-first-gddr7-memory-first-gen.html