What just happened? Microsoft has made several overhauls to the home screens on its Xbox consoles. The latest version, currently rolling out, emphasizes user customization in terms of both appearance and functionality. Additionally, Microsoft has introduced new payment options through PayPal and Venmo.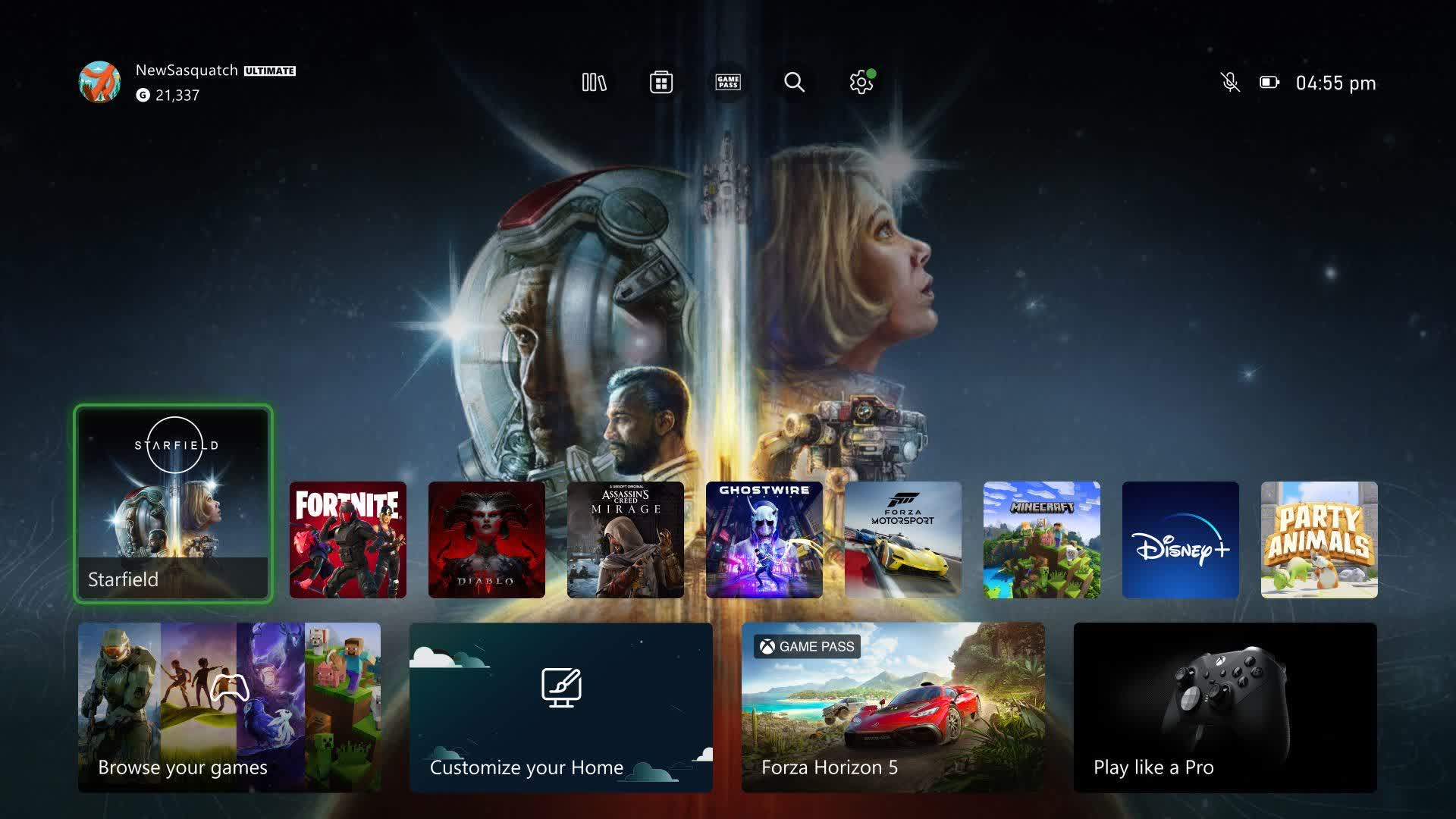 The new Xbox dashboard has started rolling out for both Xbox Series consoles and the Xbox One. While select owners can access it today, everyone should receive the update within the next few weeks. This overhaul repositions primary console functions and gives users more control over what appears on their home screens.
By default, the new main menu displays the most recently started games and apps in a row near the bottom of the screen, while arranging main functions like the game library, Microsoft Store, Game Pass, search, and settings along the top. However, users can also pin their favorite games, curated groups, and system functions to the home screen, similar to pinning items to the Windows start menu.
To ensure a game is always accessible from the home screen, navigate to the title in the library or the Microsoft Store, press the menu button, and select "Add to Home." The same process applies to groups, but remember that the most recently pinned group will appear at the top of the list.
As for visual customization, the new menu provides more space to showcase custom backgrounds. Additionally, it offers an optional feature to change the background to match the currently highlighted game.
Microsoft has also made efforts to improve game discoverability by including a curated list of suggestions tailored to each player. Furthermore, an update to the Friends & Community section enables users to quickly see what their friends are playing.
Another update introduced by Microsoft this week allows customers to delay payments using PayPal's Pay Later feature. This functionality is available in the US, UK, Australia, Germany, France, Spain, and Italy. Additionally, a new Venmo app is now accessible to US customers in the Microsoft Store for Xbox and will soon be available in the Windows Store. This app enables users to purchase items on either store using Venmo.
In related news, a recent alpha-channel update for Xbox and Windows enables mapping controller buttons to keyboard inputs. While it's uncertain when this feature will be available to all users, it has the potential to significantly boost accessibility and flexibility.
https://www.techspot.com/news/99558-new-xbox-home-dashboard-adds-customization-features.html