What just happened? ZSA is a small company that produces split keyboards, which can be relatively expensive. Their latest product, Voyager, is the result of efforts in their Taiwanese labs. It resembles a "space-age" device designed with customization and ergonomics as top priorities.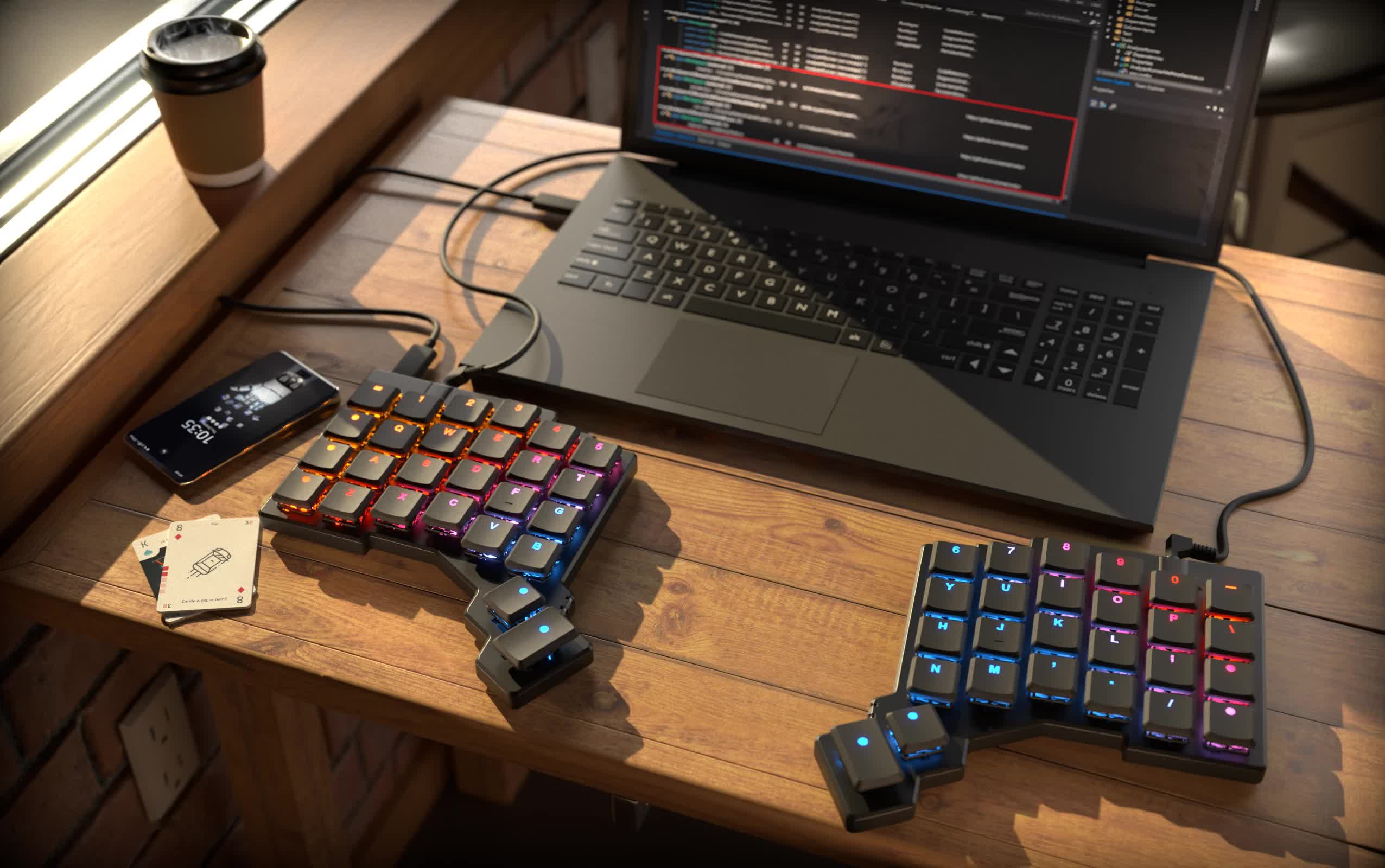 Voyager is a powerful, low-profile split ergonomic keyboard that ZSA claims can be used anywhere. The keyboard's compact layout features 52 keys, designed to minimize reach and enhance comfort during intense typing sessions on the go. While it's especially useful with a laptop, it can also work well with traditional desktops and permanent PC setups.
ZSA Voyager is an RGB mechanical keyboard that comes pre-built with three different types of low-profile Kailh Choc switches. These switches offer a typing experience that can be linear (red), tactile (brown), or clicky (blue) according to the user's preference. The overall vertical height of each switch is only 1.6 cm from the base to the keycap top, roughly half the height of the MX-style switches found on the previously introduced Moonlander split model.
When it comes to keycaps, ZSA has developed three sets exclusively for the Voyager. These doubleshot PBT shine-through keycaps, made by Tai Hao, are available in three options: a traditional US (English) keyboard layout, an international layout (without shift symbols on numbers), or a "blank" layout with dots replacing numbers and letters.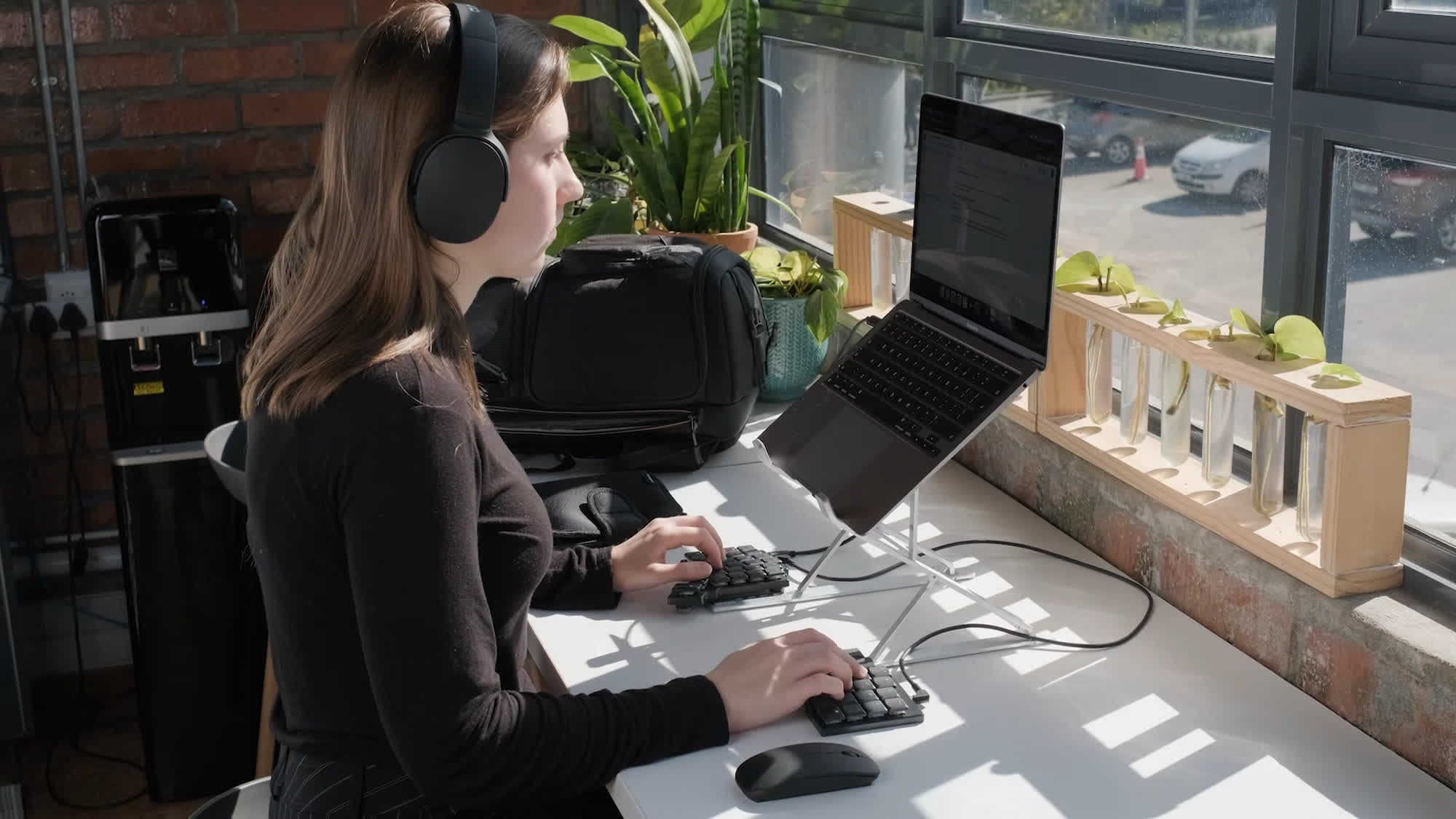 Voyager offers further customization options, including hot-swappable switches and adjustable feet for setting the height and typing angle to your preference. The keyboard's steel backplate and built-in accessory orientation points are designed to encourage users to create their own magnetically attachable accessories, according to ZSA.
Total customization is also available through Oryx, the web-based software interface for Voyager owners. With Oryx, you can record macros, assign specific functions to keys, create virtual layouts, and more. Voyager utilizes the QMK open source firmware, providing complete code transparency through its dedicated GitHub repository.
Ergonomic designs have always been a polarizing affair among keyboard connoisseurs, and the split layout can certainly add even more fuel to the hotly debated topic. ZSA is confident about Voyager's appeal, though, as the company is asking a hefty sum for every purchase.
Voyager costs $365 including shipping, with each keyboard built per order. The company also provides a carrying case and a selection of cables for every order, and there's even an optional magnetic tripod mount that costs $89.
https://www.techspot.com/news/100051-zsa-voyager-low-profile-split-ergonomic-keyboard-maximum.html