TechSpot PC Buying Guide (Mid 2016)
Page 2 :

The Budget Box By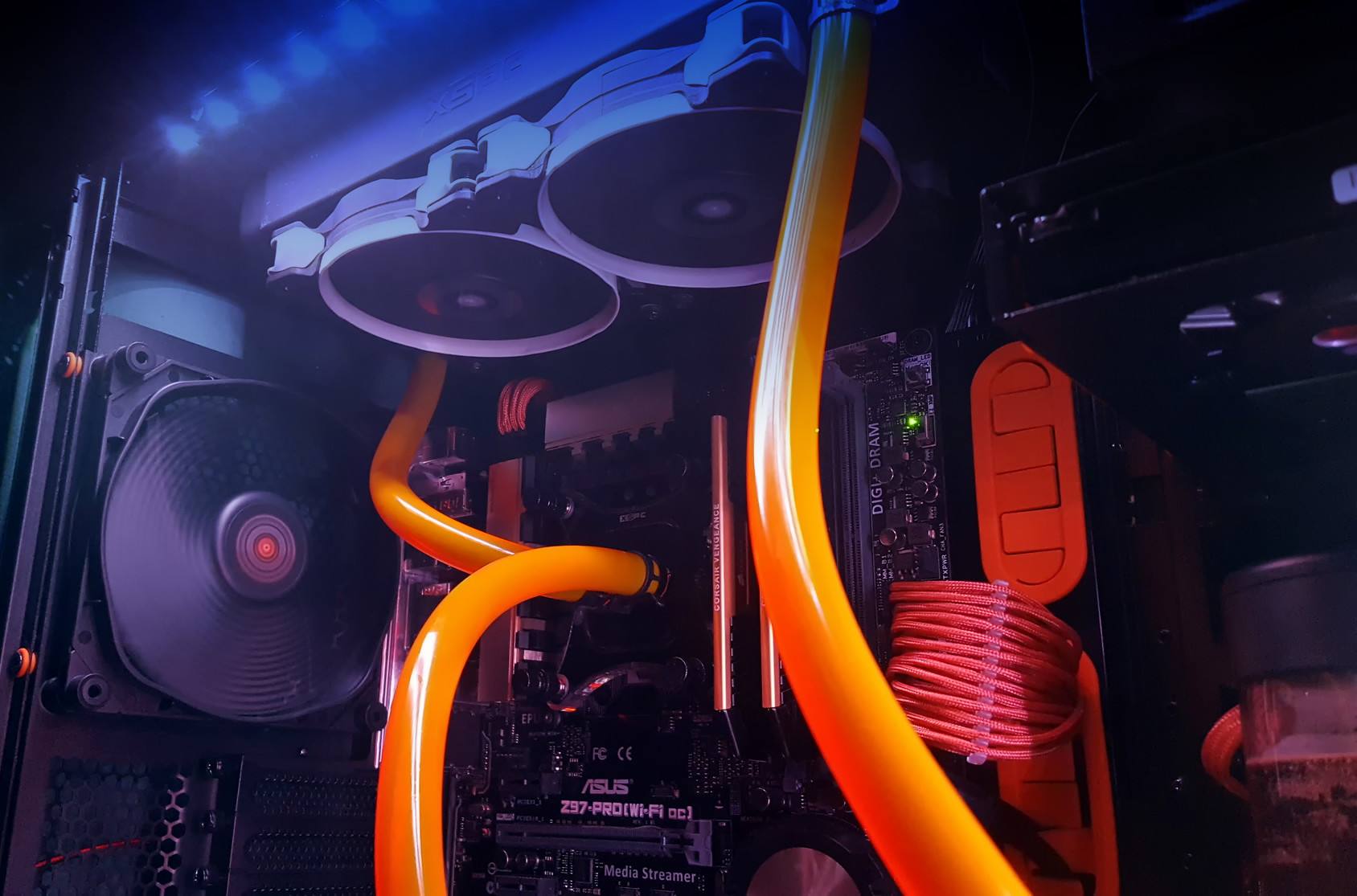 TechSpot is celebrating its 25th anniversary. TechSpot means tech analysis and advice
you can trust
.
When you buy through our links, we may earn a commission.
Learn more
.
The Budget Box
* Decent Performance
* Good for Everyday Computing
* Very Lightweight Gaming
If you just want to watch YouTube videos and check your email, you could get by with a tablet. However, if you follow our budget build, you'll have a system acceptable for any role besides running graphically intense applications. Throw a budget graphics card into the mix and you'll have a humble solution to gaming as well.
Component
Product
Price
Processor
AMD A10-7860K
$110
Motherboard
Gigabyte F2A68HM-H
$40
Memory
Corsair Vengeance 8GB (2 x 4GB) DDR3-2400
$47
Graphics
Integrated
$0
Sound
Integrated
$0
Storage
Crucial MX300 275GB
$70
Optical
Samsung SH-224DB/BEBE
$22
Case + PSU
Thermaltake V2 Plus w/ 450w PSU
$60
Monitor
Asus VS239H-P 23"
$138
Speakers
Logitech Z213
$25
Peripherals
Microsoft Wired Desktop 400
$20

Core System Total

$349

Core System + Monitor and Peripherals

$532
Motherboard, Processor, Memory
AMD reclaimed a seat in our Budget Box back in 2011 with its A8 Fusion APU (Llano) and has since maintained that position with Trinity, Richland and now Kaveri chips. The Kaveri-based APUs have been shrunk down to the 28nm process and as a result consume considerably less power.
In our Kaveri review, we found the part's general execution to be slower than Intel's offerings while consuming more power, but its integrated graphics core was significantly faster, exceeding some entry-level discrete graphics cards. At ~$100, the A10-7860K is a great solution for budget system builders, especially if you intend to run some lightweight games without a dedicated graphics card.
However, if you do plan to employ a discrete GPU, we'd instead go with Intel's Skylake Core i3 range for better efficiency and performance, particularly with single-threaded tasks. The i3-6100's integrated HD Graphics 530 IGP is serviceable for basic tasks but not for gaming. We'd pair it with an affordable Intel H110 motherboard for around $50.
While you could save a little cash by purchasing 4GB of RAM for basic productivity and browsing, the chosen Gigabyte F2A68HM-H board only has two RAM slots. That being the case, it's a better idea to fill them with at least 8GB instead of potentially shorting yourself. Likewise, given how AMD APUs scale with higher frequency RAM, you might as well buy 2400MHz modules over 1600MHz or even 1866MHz ones.
Graphics, Sound
This build is not intended for graphically demanding tasks, but adding a relatively low-cost GPU like the Radeon RX 460 2GB will bring a serious boost in frame rates. If that's still outside your budget, you can expect fairly acceptable performance in many PC games when playing on the AMD A10-7860K, especially if you're into free-to-play titles. Along with the APU's integrated graphics, the chosen motherboard has an eight-channel Realtek ALC887 audio chipset and integrated sound is more than sufficient for a basic machine.
Storage
The way hard drives are priced these days, a few extra dollars can yield a 50% increase in storage space – and gigabytes disappear faster than you think. If you're certain you won't need the additional storage, you can save a couple bucks by choosing a less capacious drive. If you happen to have a storage drive laying around, it'd probably make sense to invest the cash in a low capacity SSD boot drive instead.
Starting from scratch we suggest two options depending on your needs and they each cost ~$70.
If capacity is a priority then the WD Green 1TB is a worthwhile investment. However, if you can get away with 275GB of storage, we highly recommend the Crucial MX300 that will make this budget build fly.
Power, Case
For budget builds I have always gone for cases that come with a power supply. There are plenty of case and power supply combos to choose from and to be honest, most of them are paper thin, razor sharp cases packing featherweight power supplies.
However, the Thermaltake V2 Plus features relatively high quality cases with decent PSUs. The included power supply is rated for a peak 450w output though it's continuous output rating is only 300w which is still plenty for this build.
Monitor
A 20" display doesn't sound like much these days, so we've dropped our previous Viewsonic recommendation in favor of the larger 23" Asus VS239H-P with a 1920x1080 IPS panel, which is as good as it gets for less than $140. With very positive feedback in hundreds of Amazon and Newegg user reviews, you can't go wrong with this one.
No sub-$150 screen is going to have superb imagery, though it should be noted that with an IPS panel, this Asus monitor is bound to have better colors and viewing angles than others that carry a standard TN-based panel at the same price point. Another good alternative for about the same price and size with an IPS panel is the Acer G237HL bi or its similarly priced 24" model.
Neither of these monitors have built-in speakers, so you'll have to purchase an external set – a move we're confident you'll be happier with anyway, as integrated speakers are rarely enjoyable.
Mouse & Keyboard
Unless you intend to use this machine for lengthy productivity sessions or heavy gaming, you can probably get by with a basic wired or wireless keyboard and mouse set. We recommend Microsoft's budget Microsoft Wired Desktop 400 combo, which features a sleek design that is also spill resistant. Then again, we don't blame you if you prefer to save on performance or storage in favor of spending $50-100 extra on more luxurious input devices.