Want to play Starfield with DLSS upscaling? There's already a mod for that
The space-themed action RPG has already been modded
By Alfonso Maruccia 59 comments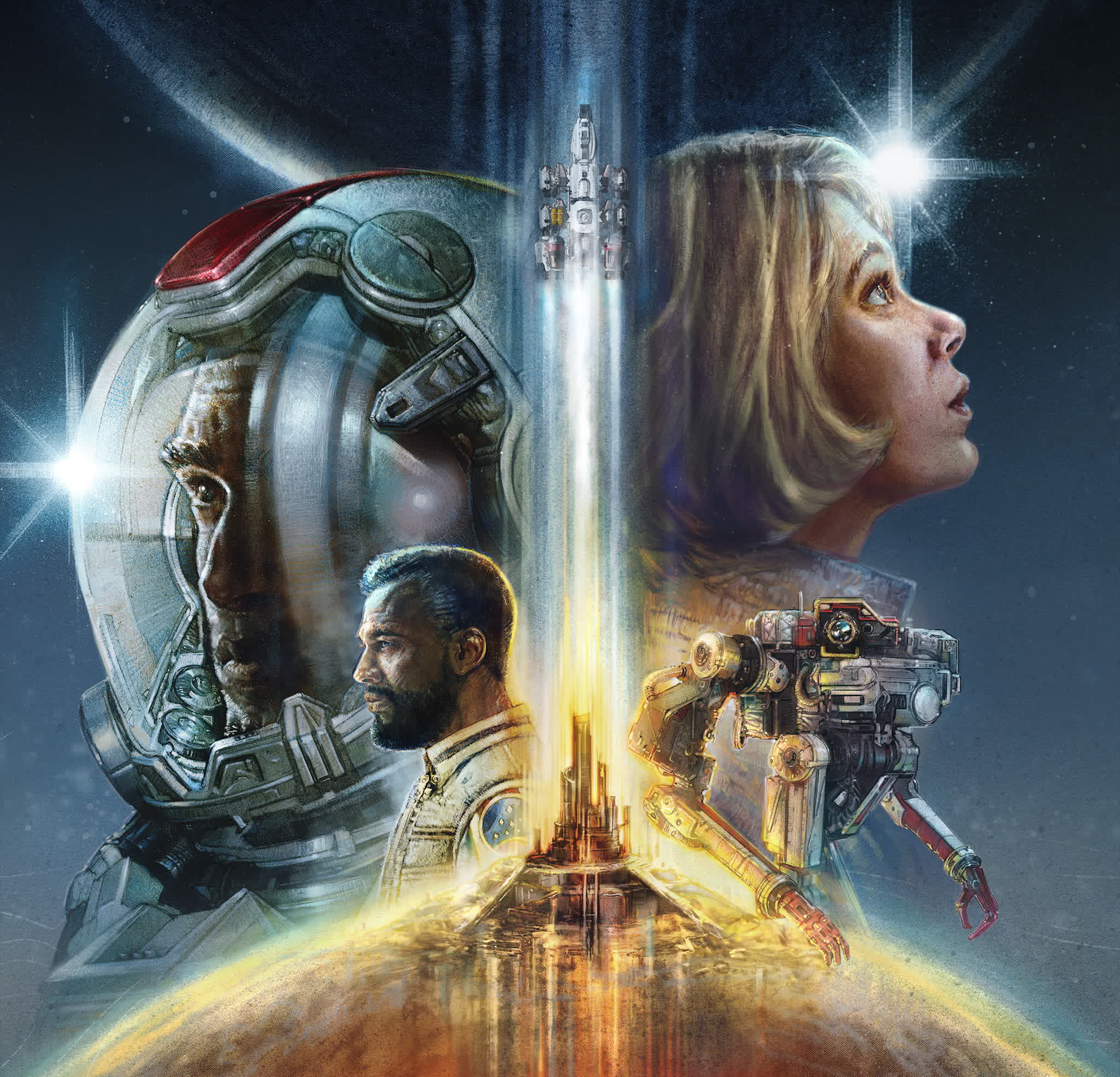 TechSpot is celebrating its 25th anniversary. TechSpot means tech analysis and advice
you can trust
.
Highly anticipated: Starfield, Bethesda's new role-playing game with space opera vibes and plenty of mineral ores to mine with lasers, is officially scheduled for release on September 6 but those who have purchased either the Premium or Constellation Edition can play it now. PC gamers can also enjoy enhanced performance on Nvidia GeForce GPUs thanks to the very first mod released for the game.
A recent controversy has arisen regarding Bethesda's decision not to support DLSS in Starfield. The game can still offer some upscaling benefits thanks to AMD's FSR, which, unlike DLSS, works on all modern GPUs and doesn't necessarily require a GeForce RTX card. Frank Azor seemingly confirmed that AMD did nothing to block DLSS support in Starfield.
Now that early access has been unlocked for gamers who purchased premium editions, the controversy is no longer relevant. An "Upscaler mod" is already available for download through the Nexus Mods website, providing players with the option to replace FSR2 with competing upscaling technologies like DLSS or XeSS.
Nvidia DLSS2 is an upscaling algorithm that only functions on GeForce RTX GPUs, while Intel XeSS technology supports both Intel Arc GPUs and competing cards from AMD or Nvidia. The Starfield upscaler mod can be installed by following the simple instructions provided by its creator, although it does require another mod called the Upscaler Base Plugin. DLSS3 frame interleaving technology is not supported at this point, however.
After installation, the Starfield upscaler mod replaces the game's default settings for FSR2. According to the mod creator, there are no longer specific quality levels; instead, players can adjust the render scaling ratio in the game settings. The performance improvements will depend on how much the system is GPU-limited. If the FPS count doesn't increase significantly, it's likely due to the game being CPU-limited.
On Xbox consoles, Starfield is set to release with a fixed 30-fps frame rate. PC users should enjoy greater customization options and higher performance, provided their hardware can handle it. Compared to other recent gaming blockbusters, Starfield boasts more manageable system requirements, except for the hefty 125 GB SSD storage space requirement, which applies to both the minimum and recommended configurations.
Bethesda games are well known for offering modders a rich playground for experimentation. Skyrim, in particular, stands out as one of the most heavily modded games ever released for PC. Starfield marks Bethesda's first original IP in 29 years, and early reviewers are primarily promoting this new space RPG experience, which director Todd Howard once described as "Skyrim in space."