Analysts see PC market decline leveling off, raising optimistic projections
Softer declines in mid-2023 could lead to growth recovery in 2024
By Daniel Sims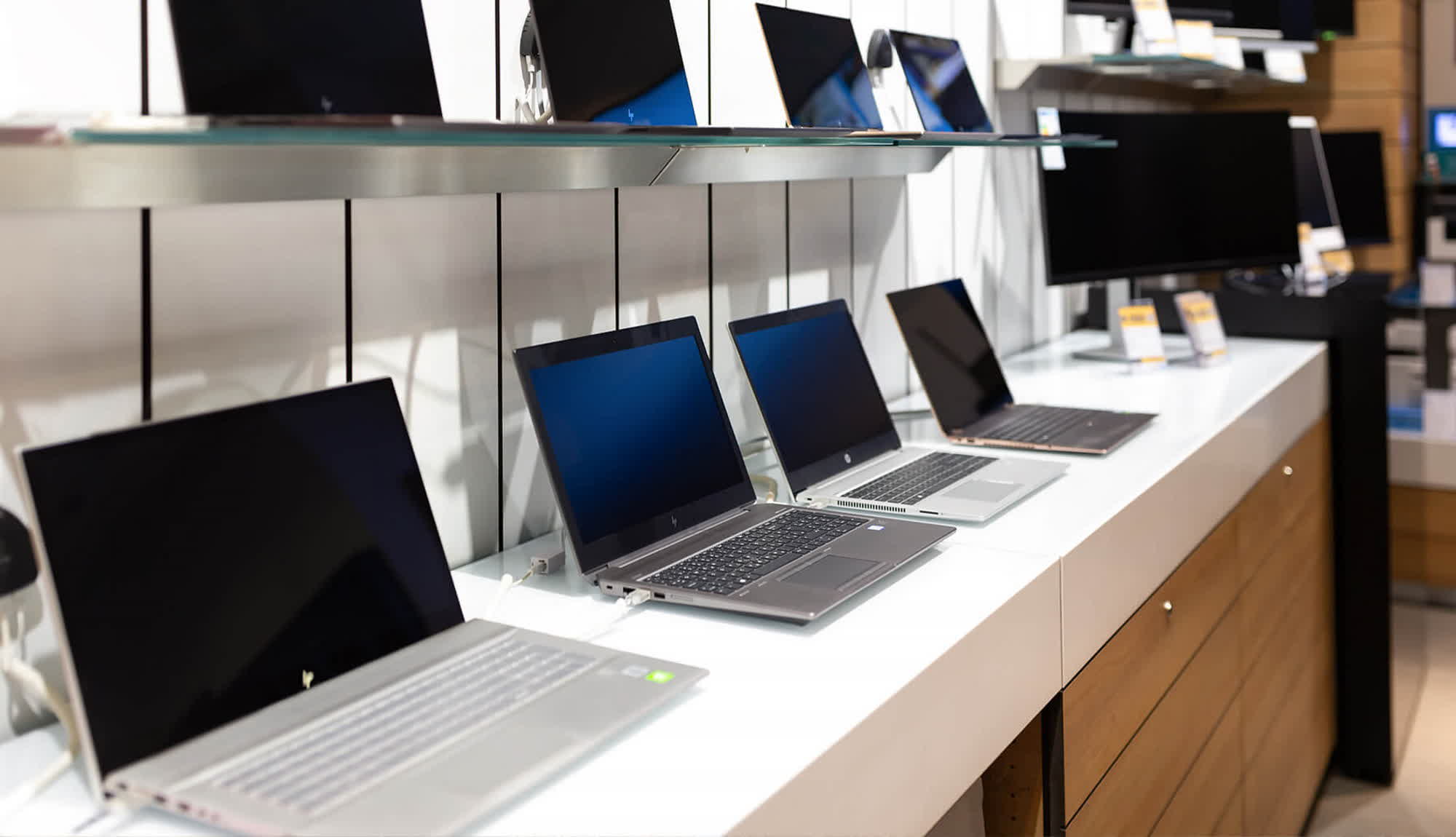 TechSpot is celebrating its 25th anniversary. TechSpot means tech analysis and advice
you can trust
.
The big picture: The post-pandemic market has seen almost universal declines across numerous consumer tech sectors, but analysts are starting to see the end of the freefall. Although they're still posting falling shipments every quarter, those drops are less severe than in prior quarters, raising comeback hopes.
Canalys reports that PC shipments for the second quarter of 2023 are down 5.8 percent compared to the same quarter last year. Although the industry's downward slide continues, analysts paint the numbers as a significant improvement over recent quarters.
That number, totaling 18.2 million units, comprises desktops, notebooks, and workstations. Notebooks performed best, down 4 percent at 15.2 million units, while the other two categories collectively fell 12 percent at 3 million.
Analysts attribute the improving notebook numbers to Chromebook shipments. Increased federal funding led to more demand from schools, pushing Chromebook shipments to 4.7 million – the highest number since mid-2021. Additionally, Canalys thinks the transition to Windows 11 could push demand upward, although Microsoft's new operating system still trails Windows 10's market share.
Click to enlarge
Looking at PC shipments for individual vendors reveals Apple's 32 percent growth as the quarter's primary driver. The only other company to see growth was HP, with a 6 percent uplift, bringing it to the top market share position, slightly ahead of Dell.
Movement in the tablet market was similar to PCs, with a 4.9 percent decline. However, Apple was the sole vendor to see any growth with 20 percent. Almost everyone else saw rather steep falls, including Amazon's 32 percent, TCL's 18 percent, and Samsung's 17 percent reductions.
Oversupply and falling demand caused historic crashes in PC and PC component shipments throughout 2022 and into early 2023. For example, Q1 2023 was the worst quarter in Intel's 55-year history, with a $2.8 billion loss. However, the company saw a much softer annual decline the following quarter, returning it to profitability and indicating a modest recovery later this year. Canalys projects a similar outcome for PC shipments.
The group predicts the decline could narrow further to 4 percent in Q3 2023 before growing by 12 percent in Q4, thanks to holiday sales promotions. Looking further out, growth could endure at nine percent in 2024 and 12 percent the following year. LCD monitors may experience a similar recovery starting in 2024, according to TrendForce.