Google: Motorola buy won't put us into handset manufacturing business
By Shawn Knight
TechSpot is celebrating its 25th anniversary. TechSpot means tech analysis and advice
you can trust
.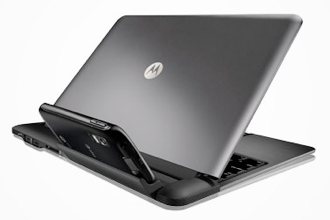 Andy Rubin, senior vice president of mobile at Google, has stated that the company doesn't plan to get into the handset manufacturing business as a result of their planned acquisition of Motorola Mobility that was announced earlier this year. This echoes what Google has said all along regarding the purchase and should dismiss any doubt in the minds of others.
"I don't think you should consider Google's acquisition of Motorola as Google entering the hardware business," Rubin said during an interview at All Things Digital's AsiaD conference. "This is going to be an arm's length thing... Motorola isn't going to get any special treatment."
When Google agreed to purchase Motorola's mobility unit for $12.5 billion in August, some suspected that it was the first step in the search giant's plans to dig deeper into manufacturing their own smartphones which could be detrimental to the success of other Android partners. After all, developing both hardware and software in-house could give Google handsets a serious advantage over other Android providers.
But it seems that Google was playing it straight all along. Google had a relatively thin portfolio of wireless and telecommunications patents which resulted in plenty of patent litigation against the company and multiple Android partners. In the acquisition, Google will obtain a massive collection of patents that will help defend the Android platform against rival sue-happy competitors.
During the interview, Rubin reinforced the fact that other Android manufacturers had nothing to worry about. Google would run Motorola as a separate entity and they would receive no special treatment as a result of the acquisition.
Google and Motorola expect to complete the transaction by early 2012 if no legal roadblocks get in their way.