Study: 51% of Internet traffic is from bots, 31% is harmful
By Matthew DeCarlo
TechSpot is celebrating its 25th anniversary. TechSpot means tech analysis and advice
you can trust
.
According to research by Incapsula, approximately half of all Web traffic stems from automated sources. The outfit determined that humans only represent about 49% of traffic, while the remaining chunk is derived from bots. Of that bot-related traffic, 20% stems from kosher sources such as search engine indexers, while Incapsula believes 31% of your site's traffic is actually harmful in one way or another.
"Few people realize how much of their traffic is non-human, and that much of it is potentially harmful," Incapsula cofounder Marc Gaffan told ZDNet. Incapsula notes that conventional analytics services aren't entirely accurate in this regard. "Google [Analytics] simply doesn't show you 51% of your site's traffic including some seriously shady non-human visitors including hackers, scrapers, spammers and spies."
The study was performed with data from 1,000 sites with an average of 50,000 to 100,000 monthly visitors. From that sample, 5% of traffic was found to be hacking tools, such as those used in DDoS attacks or "scouters" that scan websites for vulnerabilities. Another 5% of the traffic came from "scrapers" that automatically extract data and content such as prices, stocks and email addresses.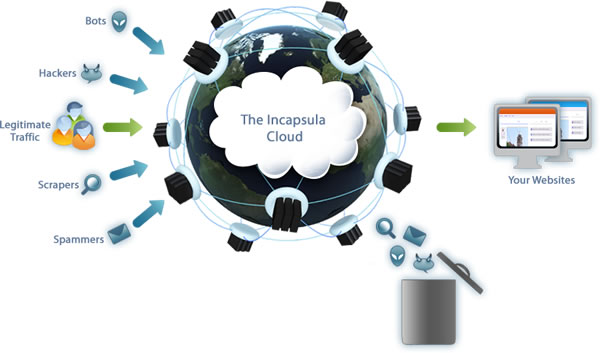 About 2% of the traffic came from comment spammers which shouldn't need any explanation, and 19% stemmed from "other spies of sorts," including SEO analyzers. Conveniently enough, Incapsula happens to provide a cloud service that can help secure your site by blocking illegitimate traffic. You can sign up for free if you have under 25GB of bandwidth a month, while premium plans start at $49 a month.