OnLive Desktop changes OS to Windows Server 2008
By Lee Kaelin
TechSpot is celebrating its 25th anniversary. TechSpot means tech analysis and advice
you can trust
.
The popular iPad app, OnLive Desktop, which provides Apple tablet users with a hosted Windows 7 desktop and native Office 2010 support announced this week the move over to Windows shared hosting running Microsoft's Windows Server 2008 operating system.
OnLive Desktop was shown to the world at this year's Consumer Electronics Show in Las Vegas when they displayed their Desktop-as-a-Service (DaaS) system, which gave iPad owners a Virtual Desktop Infrastructure (VDI) running Microsoft Windows 7. The app most immediately sparked a debate as to how licensing terms were being met, although Microsoft remained quiet regarding their views at the time.
In March the Redmond-based software giant finally spoke out, saying they did not believe the product was legally licensed but were in talks with OnLive to reach an acceptable solution for licensing. Well, it appears a consensus has now been reached and it involved switching the OS to Windows Server 2008 R2.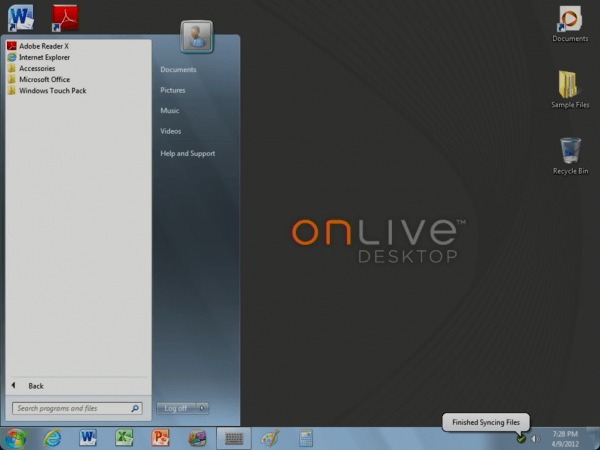 "We're pleased to have been told that the OnLive Desktop application is now accessing our software by hosting it on Windows Server, an important step in delivering any Microsoft-licensed desktop-like service to the public. Based on this information, we will work with OnLive to take a closer look at its service and ensure it is operating according to its license like thousands of other partners and utilizing our standing pricing and licensing terms," Microsoft said in a statement to The Register.
OnLive skirted around the exact position of licensing as well, saying the company doesn't comment on any licensing speculation under any circumstances. They did however, confirm that the operating system had been changed recently as part of ongoing updates to their software.
Interestingly, Guise Bule, co-founder of VDI consultancy tuCloud, commented that he wasn't convinced it really was Server 2008 R2, when speaking with the Register. "We think they may have skinned Windows 7 to make it look like Server 2008R2. We're seeing traces of Windows 7 in there, but can't prove it. [...] If they have downgraded to R2, then at least they are playing on the same playing field as the rest of us."
That said, it's doubtful OnLive would take such a risk considering the financial might Microsoft has at its disposal. Such a move could easily land them with a lawsuit and a huge payout in compensation for breaking licensing terms.