Skype bug sending contents of messages to unintended recipients
By Lee Kaelin
TechSpot is celebrating its 25th anniversary. TechSpot means tech analysis and advice
you can trust
.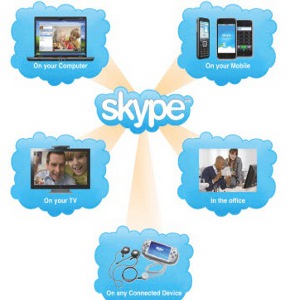 Skype has confirmed a bug in its software client, possibly introduced as part of an update last month, is causing the popular chat and video calling service to send the contents of instant messages between users to other unintended recipients on their contact lists.
Purchased by Microsoft last year for $8.5 billion, the Luxemburg company which has as many as 40 million people using its service at a time during peak periods, explained that messages sent between two users were in limited cases being copied to a third party, but did not elaborate further on the matter. Complaints have been appearing on the firm's forum community from concerned members but the firm has remained tight-lipped.
"The same thing happened to me this morning. Messages sent by one contact (2 lines out of a hundred or so) were sent to another contact of mine. These 2 contacts are not connected on Skype. The 2 IMs appeared to be sent by me, so the other contact asked me if I sent them by mistake. That is the only reason I know it happened," Strayle wrote in response to a thread started by another confused member on Skype's community forum.
It is currently unclear what the root cause of the bug is and Skype hasn't commented on whether it affects just Windows-based clients or all versions of the software. However, users of the service are understandably alarmed and angered over the glaring privacy issues it's causing them, with one poster even declaring "this is it, I'm out," after his entire conversation with a contact was also sent to a third party due to the bug.
"We are aware in rare circumstances IM's between two contacts could be sent to an unintended third contact. We are rolling out a fix for this issue in the next few days and will notify our users to download an updated version of Skype. We apologize for the inconvenience," Skype said whilst confirming the bug on its site.