BitTorrent announces decentralized, secure messaging service
By Jose Vilches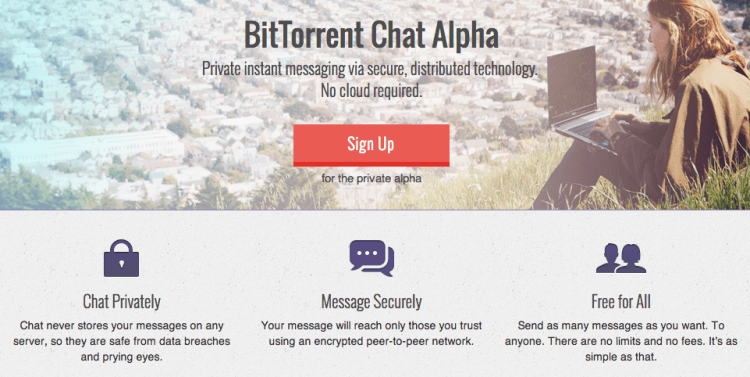 TechSpot is celebrating its 25th anniversary. TechSpot means tech analysis and advice
you can trust
.
Looking to bring its peer-to-peer protocol to the masses, BitTorrent has been experimenting with a number of services that go beyond the file sharing abilities it's mostly known for. From their cloudless Drobpox competitor to file delivery service SoShare to broadcasting service BitTorrent Live. Their latest venture comes in the wake of NSA spying revelations and applies the same basic decentralized principles to a secure messaging service.
Dubbed BitTorrent Chat, the service is currently in a private pre-alpha stage, so you'll have to sign up and wait for an invitation to join the trial. Although details on the service's inner workings are scarce at the moment, the gist of it is that there is no central control, storage and forwarding server that can be compromised to access user data, and all inbound and outbound messages are encrypted to reduce the risk of them being intercepted.
BitTorrent Chat is reportedly based on a recently highlighted hack by Alec Perkins, which used the BitTorrent Sync protocol to develop a distributed, secure (if not primitive) messaging system. The latter relies on text files in a per-user folder structure and the exchange of read-only keys for concerning parties to access messages. Transferred data is encrypted with AES-256 and a secret that is more than twenty bytes in size, while a small node.js Webserver provides the UI to the system. It's unclear how much of this BitTorrent Chat borrows but the company says their service will be built entirely by one of their internal teams.
The company hasn't specified which platforms the chat client will be available on. For what it's worth, their Sync service that supposedly inspired the technology works on Windows, OSX, Linux as well as Android and iOS.