Steam Machines from over a dozen partners to be showcased at CES
By Jose Vilches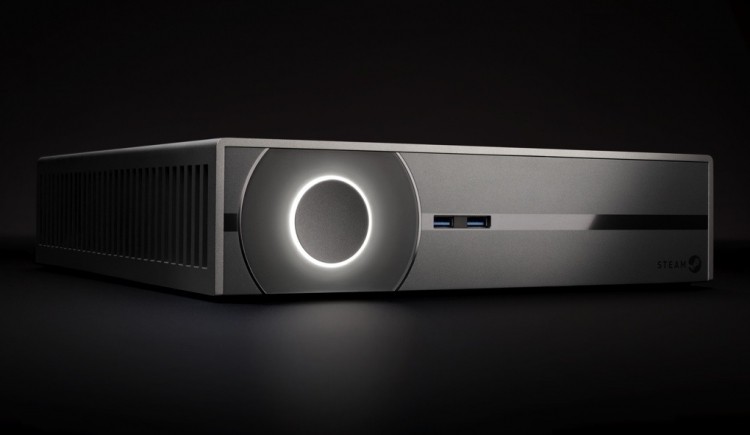 TechSpot is celebrating its 25th anniversary. TechSpot means tech analysis and advice
you can trust
.
Valve will be holding a special conference in Las Vegas at 8PM EST where it will share more about its Steam Machines initiative and what's in store for the company in the new year. A range of hardware will be on display at the CES 2014 show floor and some early details gathered by Engadget tell us what to expect.
According to the report, a list of more than twelve companies are set to be early supporters of Valve's SteamOS platform. To date, only iBuyPower and Digital Storm were known affiliates, but now Alienware, Falcon Northwest, CyberPowerPC, Origin PC, Gigabyte, Materiel.net, Webhallen, Alternate, Next, Zotac and Scan Computers are joining the ranks and will be showing their designs at the popular tech conference.
The list comprises mostly boutique or PC gaming focused shops. That's good in the sense that these are specialty brands and know the market pretty well, but it may not be the best way to reach the masses seeing how they're relatively unknown to mainstream buyers and those that do know them often prefer the self built route.
In any case, Engadget says it's possible there are other third parties signed on for Steam Machines, so perhaps more mainstream players aside from Dell (Alienware) and Gigabyte will join the party. Seeing how many traditional Windows partners are picking up Chrome OS as a means to diversify their offerings in the face of a stale market, Steam Machines can offer another avenue to diversify their portfolio.
We'll just have to wait a few hours to hear more from Valve tonight.
Up until now only some 300 lucky gamers have been able to get their hands on prototype Steam hardware, including controllers, though anyone else can already take a peek at the gaming-oriented Linux fork that Valve has been cooking, dubbed Steam OS. If you are interested head over to the download page here.
Update: And they're starting to trickle out. Below is CyberPowerPC's customizable Steam Machine which is said to start at $499 with an AMD processor and Radeon R9 270 graphics card, as well as the Digital Storm Bolt II claiming the title of 'first liquid cooled Steam Machine" for itself.
CyberPowerPC Steam Machine
Digital Storm Bolt II