Apple TV refresh seems likely as device graduates to full product category, gaming support rumored
By Jose Vilches
TechSpot is celebrating its 25th anniversary. TechSpot means tech analysis and advice
you can trust
.
Steve Jobs famously referred to the Apple TV as a hobby, and for the most part it hasn't been a huge focus for the company – despite its relative success in the market it competes in. Tim Cook has been slowly turning that ship around, calling Apple TV an "area of intense interest" and adding many new content sources in the last year. Now, a subtle change in Apple's online store suggest the tiny set-top box might be ready for bigger things.
Specifically, Apple promoted the device from a subcategory in the iPod section, to its own top-level product category alongside the iPad, iPod, iPhone and Macs. The new page features dedicated areas for the device itself, accessories, and customer message boards alongside a dedicated slot in the store's refurbished section.
The change by itself might be telling of Apple's plans, but perhaps it's getting even more attention in light of recent rumors that the Apple TV is due for a hardware refresh soon and is bringing a few new features as well.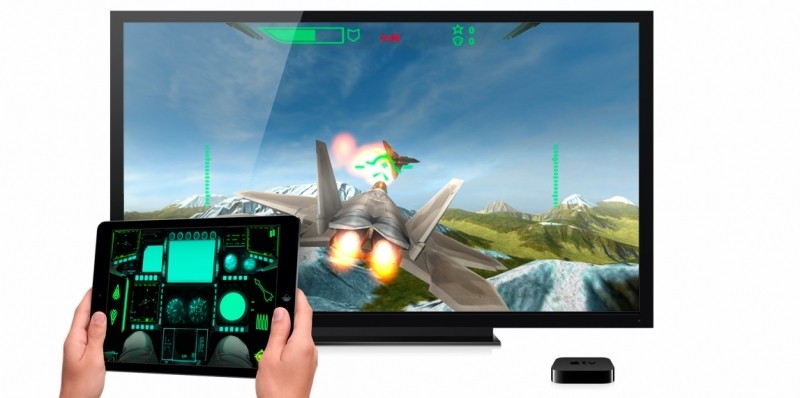 Among all the stuff that Apple is reportedly experimenting with, the one thing that's apparently closer to reality is support for new types of content – namely, games, but could include apps too. Both iLounge and 9to5mac have gathered as much through their own sources, and though nothing is set in stone at the moment, they speculate that an App Store or a pared down version just for games might be in the cards.
According to 9to5mac, this new store would be part of a revamped operating system arriving with the new hardware, but the company has likely considered allowing current-gen Apple TV users to upgrade as well. Also, existing iOS devices and "Made for iPhone" controllers could be used to control games on the big screen.
Aside from its ambitions on the gaming front, Apple is reportedly playing with the idea of integrating a TV tuner onto the device to control your existing cable boxes and TV stations – not unlike the Xbox One. This would allow users to watch live TV through their Apple TV with an Apple-designed user interface atop.
Another possibility Apple has reportedly considered is combining the Apple TV and AirPort Express products, allowing it to act as a router as well as a set-top box, and new Kinect-like input methods.
It's worth noting that many of these features might be in early testing and there's no indication they'll make it into production this year – or ever. If 9to5mac's sources are on the money we should find out in the first half of 2014.