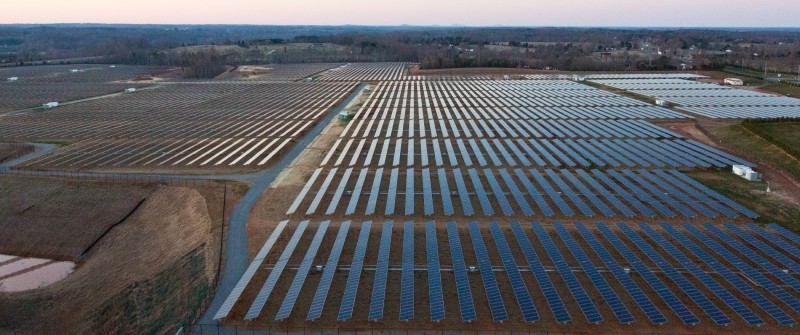 TechSpot is celebrating its 25th anniversary. TechSpot means tech analysis and advice
you can trust
.
Apple is getting a pat on the back from Greenpeace for its environmentally conscious power consumption at its datacenters. Greenpeace called Apple the most innovative and aggressive silicon valley company when in comes to its use of clean, renewable energy.
After it was heavily criticized by the environmental group some two years ago, Apple's 2012 commitment to use renewable energy has paid off, garnering a score of 100 for 2013 on Greenpeace's clean energy index. The index measures how much clean energy a company uses and, in this case, Apple's datacenters used no power from coal, nuclear, or natural gas in 2013. The datacenters run on a combination of wind energy, local renewable power and from the solar array and fuel cell systems it has built in North Carolina, and other places.

Generally speaking, Greenpeace ranks companies in four general categories including energy transparency, deployment and advocacy, commitment, and efficiency. Apple, along with Facebook scored top marks in all categories except for efficiency with a B rating, but still maintains a much higher clean energy index than Facebook's 49%. This is a significant improvement for Apple compared to the Ds and Fs it landed in 2012.
Microsoft earned itself Cs in all four categories with an even lower index rating of 29%, and Amazon reportedly disputed its ranking having scored even lower marks across the board.
While Apple is certainly being praised by Greenpeace and will likely continue to do so after it announced that the company's entire operation was already running on 75% renewable energy back in May of last year, the environmental group doesn't like how secretive the company is with its green technology. Greenpeace called for Apple to share more details about its internal energy efficient designs in order for the entire IT sector to take advantage of them, which is, needless to say, not something Apple commonly practices in general.