Honeywell takes aim at Nest with $279 Lyric smart thermostat
By Jose Vilches
TechSpot is celebrating its 25th anniversary. TechSpot means tech analysis and advice
you can trust
.
You gotta give it to Nest for bringing some stylish looks and smart connected features to an otherwise boring home thermostat market. But after stealing the spotlight as the darling of the smart home scene, the company is finally seeing some direct competition by no other than industry veteran Honeywell, which has just announced the new $279 Lyric Smart Home Thermostat.
The Lyric is reportedly the first in an upcoming family of smart home devices Honeywell plans to offer. The concept is very similar to the Nest thermostat: the  device installs in place of a conventional thermostat, with no additional wiring required, and can be controlled manually or via mobile apps.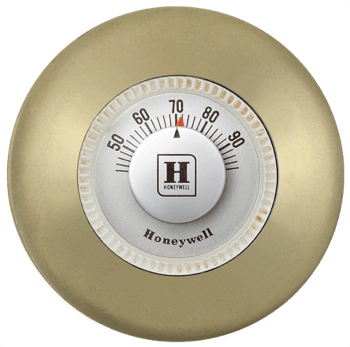 Design-wise there are also some obvious similarities as Honeywell has gone with a round body that's also a dial to adjust the temperature, coupled with a large display front and center and only a couple of essential buttons. There's no denying the inspiration for the Lyric, but in case you're thinking blatant ripoff, Honeywell's press release is quick to remind us they were first to popularize the circular thermostat control with the Honeywell Round in 1953.
Beyond aesthetic similarities Honeywell is taking a different approach when it comes to 'smarts'. Unlike Nest, which claims to learn your preferences and schedule over time, the Lyric uses geofencing to tell if you're out of the house or coming back home and adjust the temperature accordingly.
That means if you step out or inside a 500 feet radius (7-mile for suburban settings) the Lyric will know you are truly away or coming home.
Honeywell argues that every day is different and our lives are not as predictable as Nest would have you believe. Combine that with multiple household members coming in and out of the house and you've got that much more variables in play. With Lyric, multiple devices can be added to an account, so it won't need to rely on changing schedules to adjust heating or cooling.
The company is also touting a Fine Tune feature that factors indoor and outdoor temperature, humidity, and weather into its algorithm, so that 68 actually feels like 68 regardless if it's humid and rainy or sunny outside.
Other highlights include the ability to install multiple thermostats and tie them all together, set up quick "shortcuts" on the smartphone app to automatically raise and lower the temperature, 12-hour weather forecasts and more.
The Lyric will initially be available through Honeywell's network of approved contractors, but should hit Lowe's stores in August before a wider expansion. Honeywell is one of Apple's supported HomeKit partners.