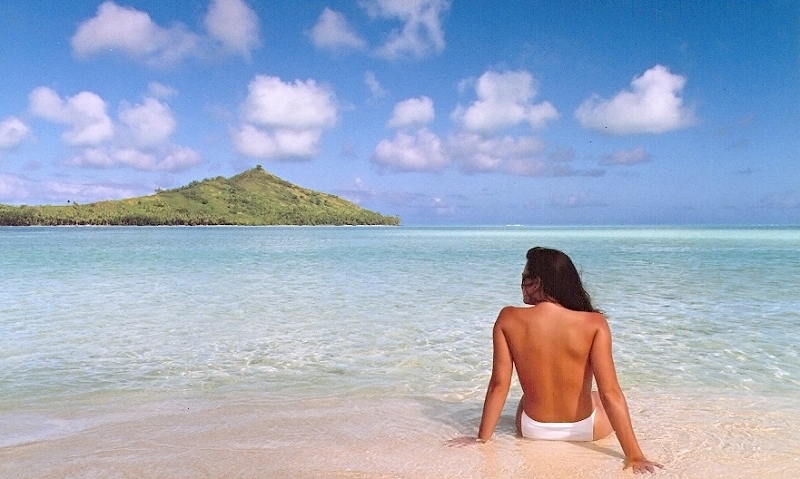 TechSpot is celebrating its 25th anniversary. TechSpot means tech analysis and advice
you can trust
.
Roughly 27 years ago, John Knoll snapped a photograph of his then-girlfriend Jennifer sitting topless on a beach in Bora Bora. The couple, both working for Lucasfilm's Industrial Light & Magic special-effects company at the time, were on vacation following grueling 70-hour work weeks to complete the film Who Framed Roger Rabbit.
A photo such as this would likely end up in an old album under virtually every other circumstance but such a fate wasn't meant to be for this image. Instead, it ended up being the early face of a small image editing tool called Photoshop. Perhaps you've heard of it?
As the story goes, Knoll encountered a piece of equipment called the Pixar Image Computer not long after his vacation. The device was able to take an image from film, turn it into a digital image for manipulation then reinsert it back onto the film - or in other words, it was a digital imaging editor.
He was fascinated with the machine but at a cost of hundreds of thousands of dollars and the fact that it required a specially trained operator to use, it wasn't exactly practical to use. Yet when Knoll went to visit his brother Thomas at the University of Michigan, he discovered he was working on a similar piece of software for the Macintosh Plus.
Kroll pushed his brother to develop the software further and soon enough, they had something that could potentially be sold. One of the issues they ran into, however, was a lack of digital images to use for demonstration purposes. So while at Apple's Advanced Technology Group lab, Knoll scanned in a 4x6-inch print of the photo he took in Bora Bora.
The image famously came to be known as Jennifer in Paradise. Looking back, Kroll said the picture proved to be a good candidate for demonstrations as there were a bunch of things that could be done with it.