Neowin's Week in Microsoft: Windows 10 phones, camera-shy Pi and the love of Cortana
By Steven Parker
TechSpot is celebrating its 25th anniversary. TechSpot means tech analysis and advice
you can trust
.
Love has been in the air lately with the approach of Valentine's Day, and here at Neowin, our hearts have certainly been fluttering with all the exciting announcements, new products and intriguing rumors that have come our way this week.
Even Microsoft's digital 'personal assistant', Cortana, has been in a romantic mood this week, with some Valentine-themed additions to her growing list of skills and abilities. There are those who profess their love for Cortana - as shown in two videos that Microsoft released this week - but I'm afraid her UK PR team has confirmed that she only has eyes for one man.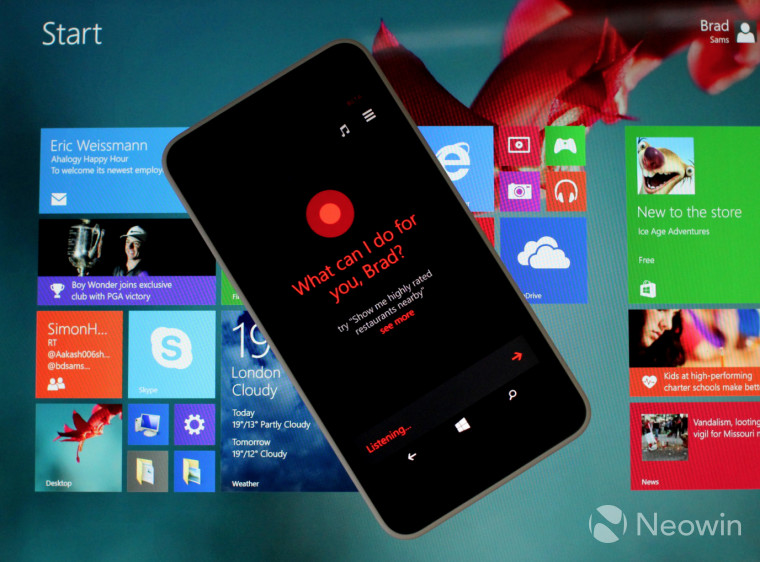 Cortana-style functionality is heading to Office, in the form of a new 'Work Assistant' app that was first discovered earlier this month. A video revealed plenty more about the new app this week, including some of the functionality that it will offer.
On Monday, someone discovered that it was possible for anyone to download a preview of the next version of the Office desktop applications suite. The opportunity remained open for several hours, during which Office 2016 was downloaded any number of times, before Microsoft finally blocked further sign-ups. If you weren't able to grab it, don't worry - a public preview is likely coming soon.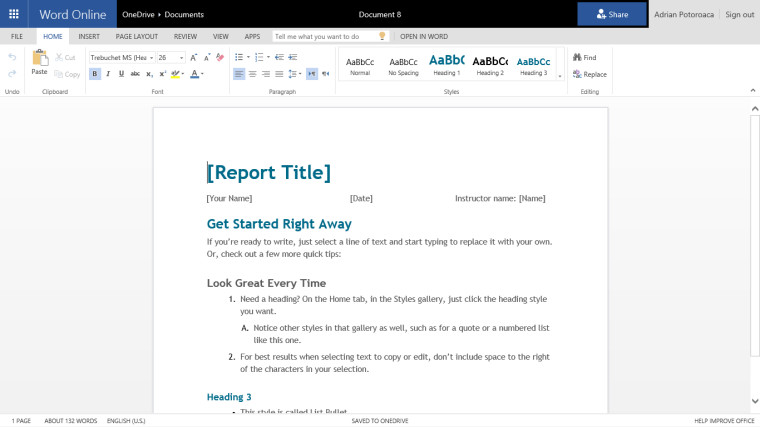 The company also pushed out a major update to Office Online, the free web version of its productivity suite. Improvements include better proofreading tools, enhanced Reading View, more file save options, and Tell Me search on the ribbon.
It emerged this week that Microsoft has successfully applied for a trademark for 'Windows 365', fueling rumors that the company intends to shift its OS to a subscription model. However it is possible that this was just a 'defensive' application to protect its brand, rather than actual confirmation that it plans to make such Windows licensing changes.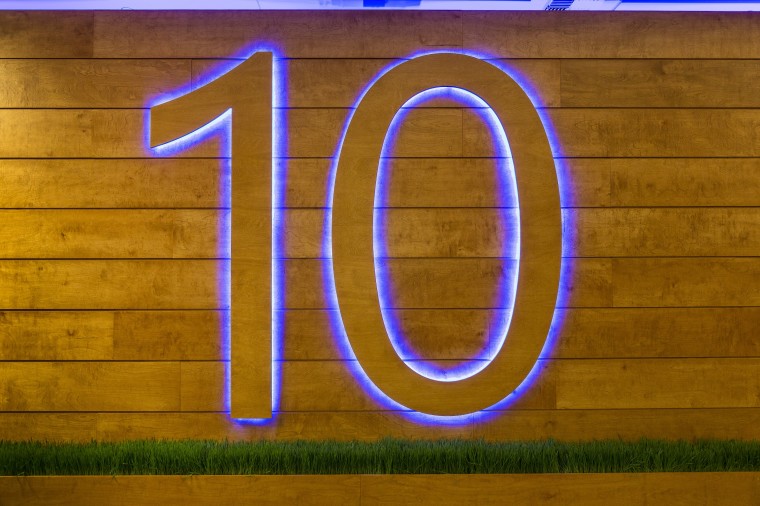 Microsoft pushed out two patches this week to its latest Windows 10 Technical Preview, build 9926, which is currently being tested by millions of Windows Insiders worldwide. The patches - KB3038357 and KB3037975 - are interim updates to resolve relatively minor issues, including a security update for Internet Explorer Flash Player.
Meanwhile, work is continuing at Microsoft on other builds, as the company moves closer towards its target of finalizing the Windows 10 RTM build by June.
But it was the first Windows 10 Technical Preview for phones that attracted the most attention this week. Last Sunday, Microsoft's Joe Belfiore confirmed that the preview would launch only on a "subset of phones", leading some to speculate that the company's low-end handsets - especially those with just 512MB of RAM - would be left out. Such speculation was fuelled by a report that claimed the Lumia 1020, 1520 and HTC One M8 would be among the first to get the preview.
But boy, were they wrong. When Microsoft released the first preview for phones on Thursday, the list of supported devices was completely different. In fact, not one Windows Phone flagship can yet install the preview, with only the Lumia 830, and certain Lumia 63x and 73x devices supported.
You can find out more about the Windows 10 Technical Preview for phones in our detailed coverage:
Given that it's still very early software - the clue is in the name: 'technical preview' - you should expect the unexpected if you dare to install it on your handset, including undocumented bugs, random crashes, and any number of other issues that even Microsoft may not have anticipated.
Be sure to read these articles ahead of installation, so that you're a bit more prepared for what you're getting into: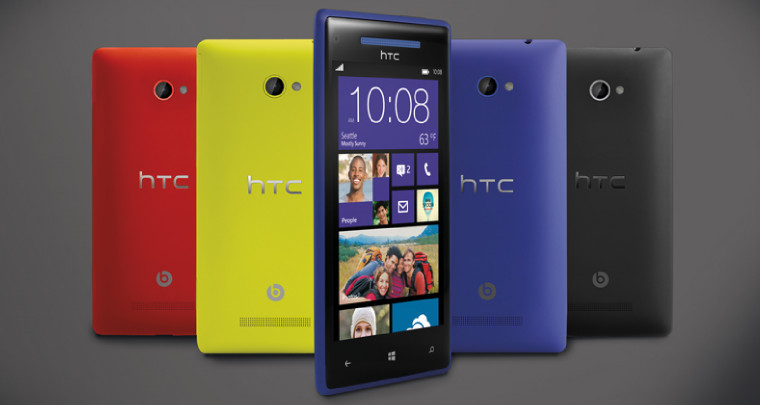 But while Windows 10 for phones remains in development, the latest release of Microsoft's current mobile OS - Windows Phone 8.1 Update - is still gradually making its way out to handsets, over five months after it was first announced alongside the 'Denim' update for Lumia devices.
On Monday, T-Mobile US said that while its Lumia 521 and 925 will get upgraded to 8.1 Update, its HTC Windows Phone 8X won't, which suggests that the carrier has dropped support for the device. This isn't the first time it has frustrated its Windows Phone customers - just ask anyone who was foolish enough to buy a Lumia 710 or 810 from T-Mobile in the past.
While T-Mo's Windows Phone support has been poor, Verizon seems to have earned a far worse reputation on that front, largely as a result of its Lumia Icon. The flagship Windows Phone went on sale in February 2014, but despite numerous promises from both Microsoft and Verizon, it didn't get a single OS update for over a year.
But on Wednesday, hell froze over and pigs took to the skies in great numbers, as Microsoft announced that the Lumia Denim update was finally available for the Icon. The process of installing Denim went fine for the overwhelming majority of users, but - as Neowin's senior editor for North America, Brad Sams, discovered - not every update was entirely successful.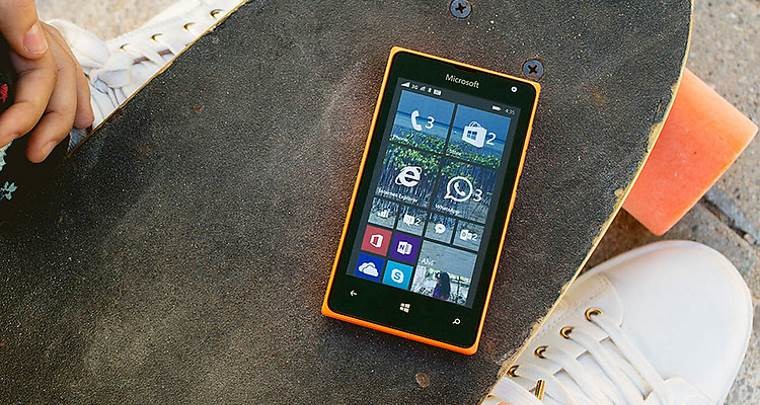 Microsoft's Lumia 435 - one of the most affordable Windows phones ever - went on sale in the UK on Monday, priced at just £75 SIM-free.
But over in Brazil, you'll soon be able to grab the Lumia 435 Dual SIM with one cool feature not available on the device anywhere else in the world: integrated digital TV. For just a few bucks more than the standard version, that sounds like a pretty sweet deal.
Microsoft is expected to unveil new additions to its Lumia range at the Mobile World Congress trade expo in Barcelona next month. The company sent out invites on Monday to join it at MWC, where its main product keynote will be held on Monday, March 2 at 0830 CET.