Email autofill mistake sees G20 leaders' personal info leaked
By Tim Schiesser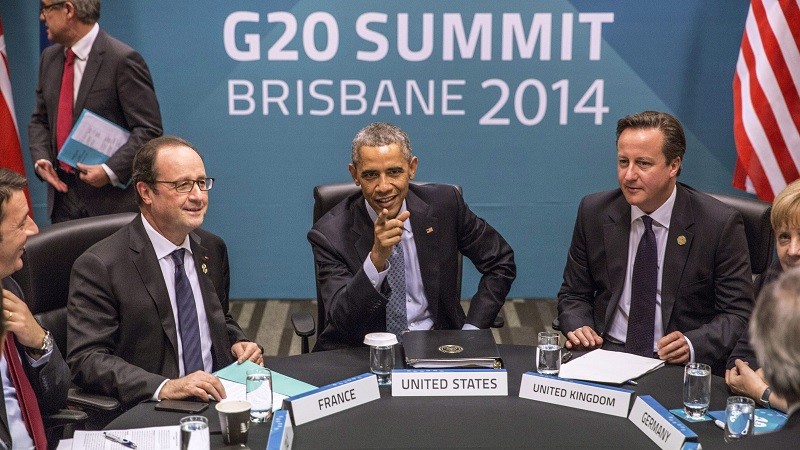 TechSpot is celebrating its 25th anniversary. TechSpot means tech analysis and advice
you can trust
.
A serious mistake involving Microsoft Outlook's email address autofill feature lead to the personal information of many world leaders ending up in the hands of the Asian Cup football tournament's organizers.
According to an email obtained by The Guardian, the mistake occurred ahead of last year's G20 summit in Brisbane, Australia. In what was purely human error, an employee of Australia's visa services division failed to check if an important email's 'to' field included the right recipient after an address was autofilled by Outlook.
The error lead to the information of world leaders attending the summit, including their passport numbers, visa details and other personal information, being sent to the Asian Cup Local Organizing Committee. Despite the potential severity of the error, the affected leaders weren't informed of the breach when it was discovered.
The visa services division director felt it wasn't necessary to inform the leaders, as apparently the division had taken several steps to "limit further distribution of the email". This included asking the Asian Cup organizers to delete the email, and assure them that it wasn't forwarded to anyone else or copied to a backup.
Luckily for the leaders in question, it's unlikely that any of the leaked information would have been useful to criminals, especially as a lot of it was already publicly available. However it just goes to show how a simple error such as forgetting to check an autofilled email can lead to a breach of personal information.
The breach also doesn't instill much confidence in Australian officials, who have just proven that they can't keep the personal information of world leaders safe, and aren't willing to inform them when a breach has occurred. With controversial mandatory data retention laws having recently passed through the country's parliament, it's no wonder many citizens are worrying about their privacy.