Qualcomm reportedly shunning TSMC in favor of Samsung to build Snapdragon 820 SoC
By Shawn Knight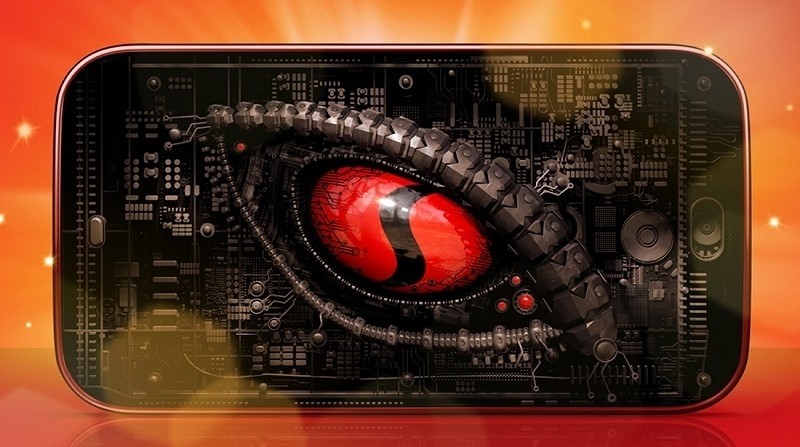 TechSpot is celebrating its 25th anniversary. TechSpot means tech analysis and advice
you can trust
.
Qualcomm is reportedly planning to give contract chip maker (and longtime partner) Taiwan Semiconductor Manufacturing Company (TSMC) the cold shoulder when it comes to building its next mobile processor.
The move is a bit ironic considering Samsung essentially did the same thing to Qualcomm not all that long ago. The company's new Galaxy S6 was supposed to use Qualcomm's Snapdragon 810 SoC but reports claim Samsung found the chip ran too hot and opted to use its homegrown Exynos chip instead.
Losing a huge client like Samsung on a flagship smartphone was tough for Qualcomm to swallow. The company all but confirmed the news in late January and was forced to lower its financial outlook for the rest of the year despite the 810 showing up in a number of other flagship phones like the LG G Flex 2.
If Qualcomm has indeed decided to go with Samsung to build its Snapdragon 820, it wouldn't be a total surprise. In the world of business, things like competition and past decisions are little more than water under the bridge. Think about it - Apple has tapped Samsung to build most of its SoCs despite the two going head-to-head in the mobile market over the past several years. At the end of the day, it's all about making money.
But why would Qualcomm jump ship all of the sudden? While no official reason was given, Samsung's 14nm manufacturing process is the obvious answer. TSMC's 20nm process was used to build the current Snapdragon 810 - the same one that's been experiencing overheating issues in more than one phone according to Ars Technica.
The lure of a more efficient process was probably more than enough to get Qualcomm's attention (and business).