Neowin's 7 Days of Android updates, Qualcomm's "rubbish," and the last version of Windows
By Steven Parker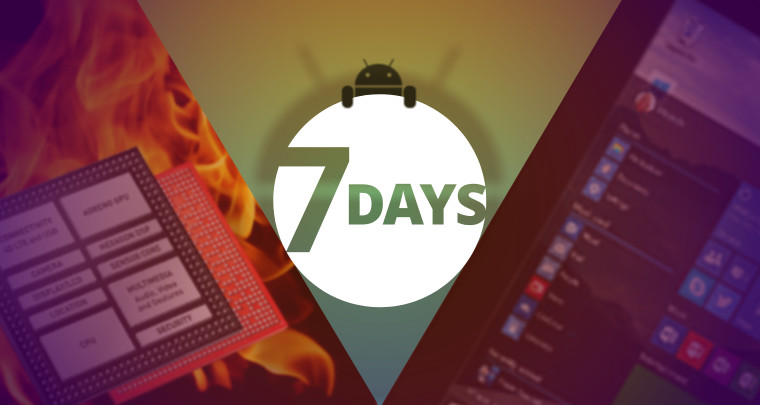 TechSpot is celebrating its 25th anniversary. TechSpot means tech analysis and advice
you can trust
.
It's been another exciting week across the tech world, packed full of official announcements, tantalizing teasers, interesting insights, and a few spicy rumors. With so much going on, it can be tough to keep up with it all - but 7 Days is here once again to bring you up to speed, with our regular roundup of the week's top stories.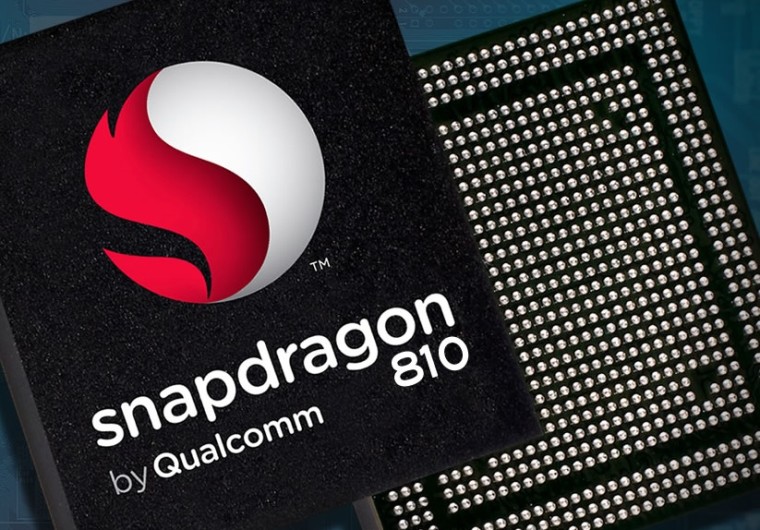 We begin this week with Qualcomm's Snapdragon 810 processor, which has been the subject of endless rumors in recent months, suggesting that it was prone to significant overheating, causing leading manufacturers to think twice about using it.
After Microsoft confirmed the death of Windows Media Center last weekend, it seems that one of its most useful features may finally be heading to the Xbox One. The console already supports over-the-air TV broadcasts, as well as throughput from HDMI set-top boxes, and even lets you pause and rewind live TV - but it looks like DVR functionality may soon be on the way too, allowing users to record TV shows.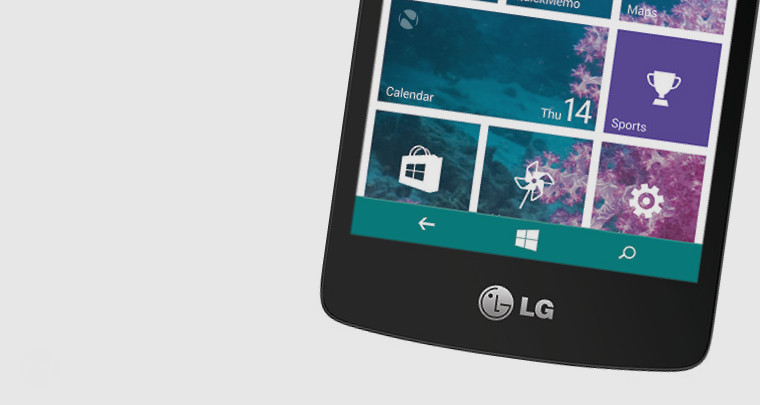 After Neowin exclusively revealed the first image of LG's new Windows Phone for Verizon last month, more details emerged about the device this week. It will be the company's first Windows handset since it abandoned the platform years ago, but it's not exactly making much of an effort with its return.
The device will be aimed at the lower-end of the market, with a 4.5-inch FWVGA (854x480px) display, 1.2GHz Snapdragon 410 processor and... well, some other stuff. Let's just say it's a pretty boring device.
Verizon is set to pick up another Windows Phone - but before you get too excited, it's not a new device. Not at all. It's actually the Lumia 735, a handset that Nokia first announced eight months ago, and which will carry Microsoft branding when it eventually goes on sale. When exactly that will be remains unclear, as Verizon still hasn't officially announced its launch plans.
Microsoft announced the Lumia 640 back in March, and from what we've seen of it so far, it's a pretty decent low-end handset. In a video spotted this week, a Microsoft executive revealed that the 640 will be among the first devices to get the upgrade to Windows 10 for phones later this year - good news for those who have bought one, or who plan to do so, but it does raise questions about how long other devices will have to wait for the update.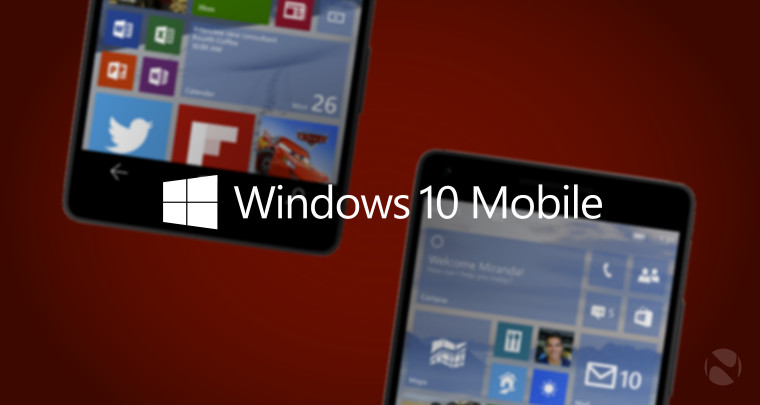 We got an unofficial look at leaked build 10072 of Windows 10 for phones on Tuesday, in a gallery of images showing various parts of the OS, including the new Office Universal apps and transparency options on the Start screen.
Microsoft also showed off a bit more of how the Windows 10 interface has been adapted for small tablets - something that we haven't seen much of, as the company has only released previews for phones and larger PCs so far. The video shows that the small tablet UI features many elements that have so far been seen in both the phone and PC preview builds.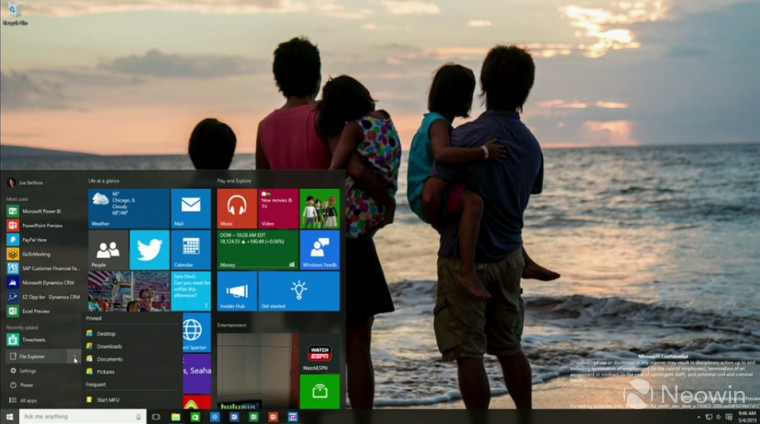 Microsoft made many official announcements this week at its Ignite conference in Chicago, where it also showed new builds 10105 and 10107 in action, including features such as an updated Start menu, and extensions and Reading Mode in its new Edge browser.
Microsoft said this week that it does not plan to open-source the Edge browser, which was previously known as Project Spartan. However, it did reveal that Edge will sync your bookmarks, passwords, history and tabs, and also confirmed various features that are coming to Edge, but which won't be ready in time for the launch of Windows 10.
In a demo at Ignite, Microsoft revealed that its Cortana digital 'personal assistant' will also act as an integrated tech support helpdesk in Windows 10, allowing users to ask questions to get help with performing unfamiliar tasks in the OS.
Neowin's senior editor for North America, Brad Sams, got his hands on unreleased Windows 10 build 10108 this week, and published a gallery of images showing various parts of the OS.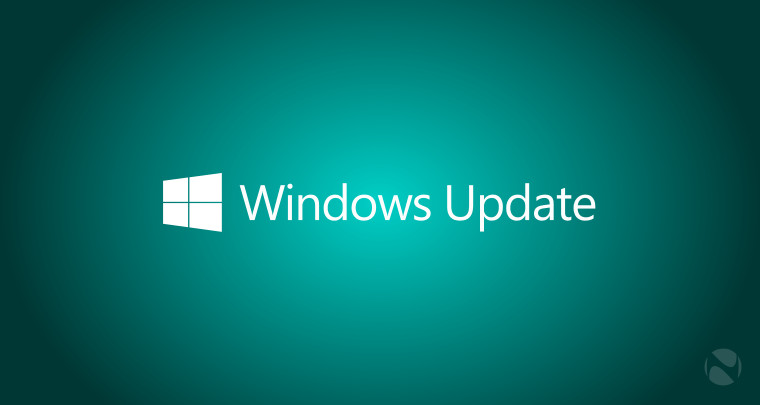 The most recent official Windows 10 preview release is build 10074. On Tuesday, Microsoft made a new update rollup available for 10074, but don't get too excited about new features - the update is intended only to address a couple of known issues in the OS.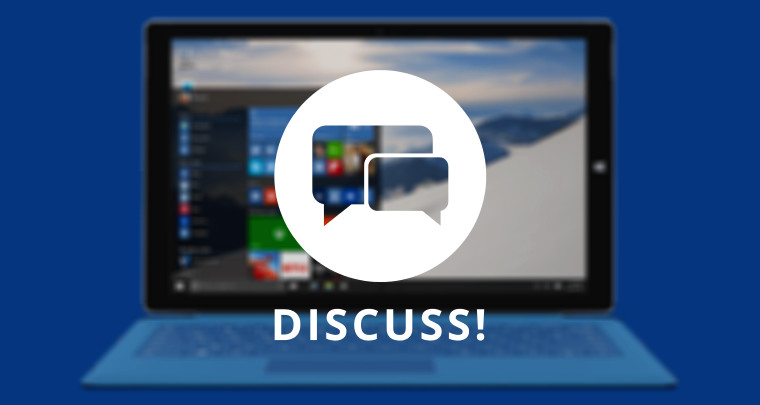 One week on from the release of build 10074 - the first Windows 10 'Insider Preview' - we asked our readers for their opinions on the latest build, having had a bit of time to form some deeper impressions. Be sure to join in the discussion, and have your say!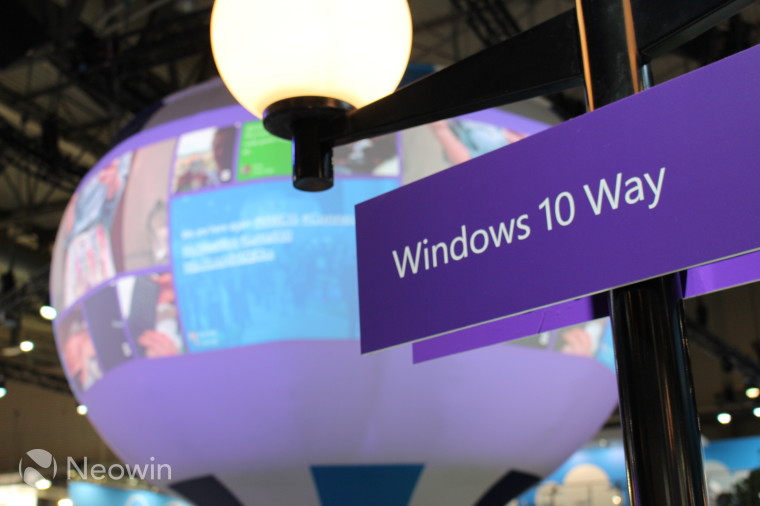 Microsoft said this week that Windows 10 will be "the last version of Windows". No, don't worry - you haven't gone mad; and yes, you did read that correctly. But it's not what you may be thinking. Microsoft is ditching its traditional development cycle for Windows of releasing a major new version every few years, and will instead be shifting to a continuous development process, although it's expected that major updates will still play their role, such as the upcoming Windows 'Redstone' releases next year.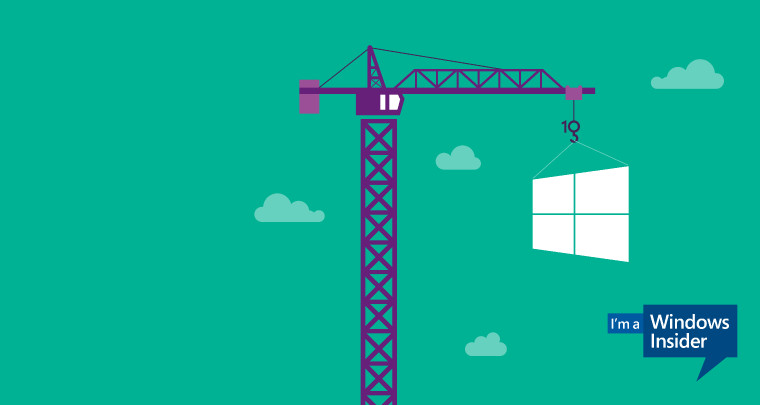 But where does all of this leave the millions of people who have been testing Windows 10 ahead of its release? Don't panic - the Windows Insider program will continue, even after Windows 10 launches this summer.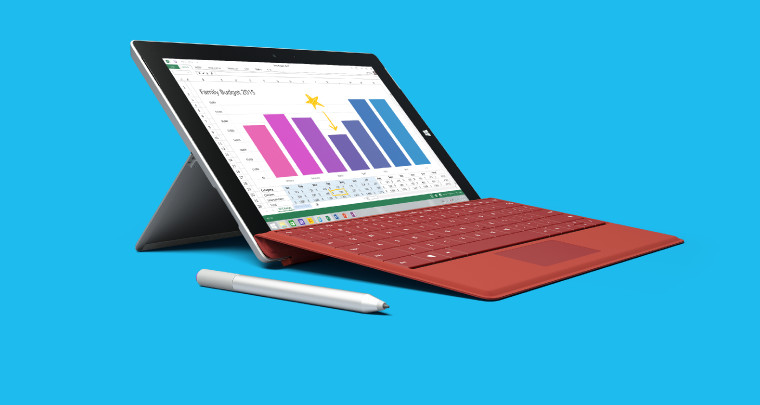 Microsoft's Surface 3 - the more affordable and less powerful alternative to its high-end Surface Pro 3 - officially went on sale this week, and if you've got an older Surface RT or Surface 2, you can now trade it in for up to $150 off the new Surface 3 at the Microsoft Store.
But if you were thinking of installing the Windows 10 preview on the Surface 3, we strongly encourage you to think again for now - we've already done it, and take our word for it: build 10074 doesn't work well on the device, and you'd be best off waiting for a newer build to arrive.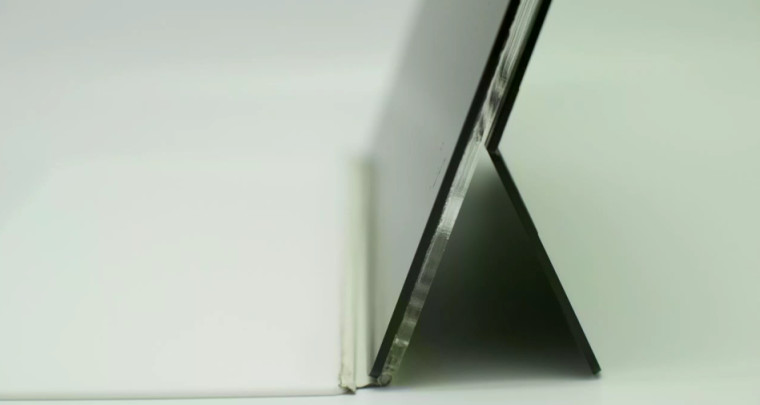 Microsoft's latest tablets are stylish, thin and light, and they've come a long way since the first generation was unveiled in June 2012. This week, the company revealed new insights on its Surface design process, including a look at the final prototype that convinced the head of Windows (at the time), Steven Sinofsky, to sign off on funding for development of the first finished products.
Microsoft's Ignite conference was a rich source of new details about the company's plans, but not everything was announced on stage in its keynotes. During one of the many sessions and talks at the event, Microsoft laid out its OneDrive roadmap for the next year, outlining planned delivery dates for its new PC and Mac sync clients, and the new Windows 10 Universal app, among other things.
OneDrive, of course, was formerly known as SkyDrive, and was renamed after Microsoft lost a trademark dispute with UK satellite broadcaster Sky in 2013. This week, Microsoft was denied permission to trademark the Skype name and logo in the EU, as a European court decided that the name is too similar to that of Sky, with a bizarre explanation that included the phrase "clouds are to be found 'in the sky'".
Among some of its higher profile announcements at Ignite, Microsoft revealed Windows Update for Business, a new free service for organizations to take greater control of OS updates in Windows 10 and beyond.
The company also announced that previews of SharePoint Server 2016 and Exchange Server 2016 are coming later this year, and a preview of SQL Server 2016 is coming this summer. Make sure you also check out our gallery of images from Windows Server Technical Preview build 10074.
Microsoft has had a preview available of Office 2016 for some time, but the most recent version was intended for IT professionals and developers to take it for a test drive. On Monday, the company announced its first full public preview of Office 2016, which is available to download now.
Microsoft's Windows 10 is officially the first OS to support the new middle-finger emoji, after Apple chose not to include it in the new batch of emoji included in its iOS 8.3 update.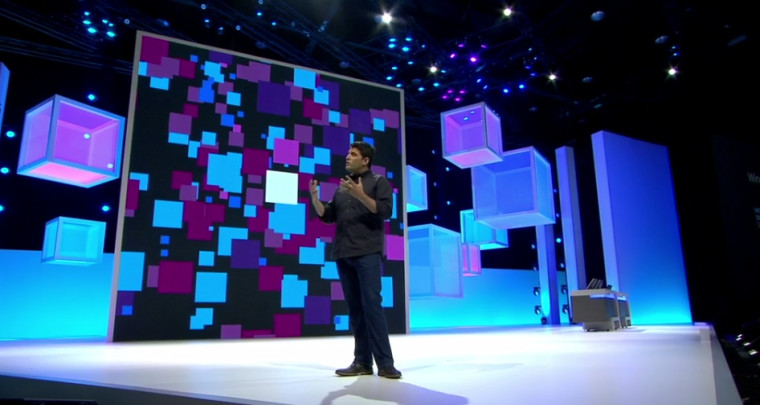 And speaking of the middle finger, Microsoft launched an unexpected attack on Google at its Ignite conference on Monday. Terry Myerson, the company's Executive VP for Operating Systems, light-heartedly said on stage that when it comes to Android, "Google ships a big pile of..." - briefly pausing, before continuing - "...code, with no commitment to update your device."
But more seriously, he also stated that "Google takes no responsibility to update customer devices, refuses to take responsibility to update their devices, leaving end users and businesses increasingly exposed every day they use an Android device."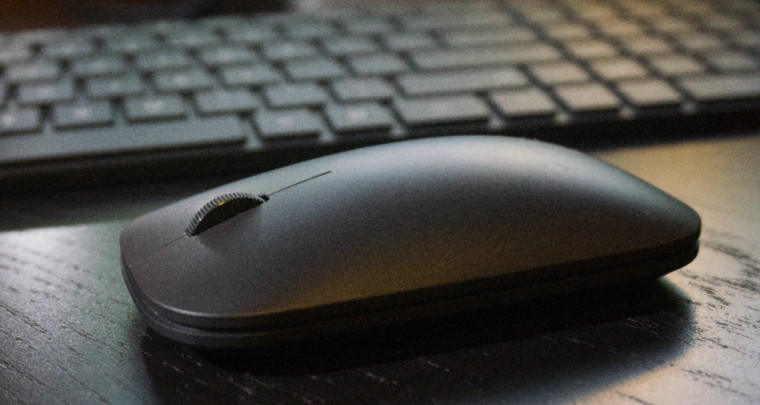 But before we end this latest journey through the week's top tech news, it's worth highlighting some of the hardware that we've been testing recently on Neowin.
First up is the stylish new Microsoft Designer Bluetooth Desktop, which arrived on Friday. We've not had a chance to properly test the keyboard and mouse, but we did put together a hands-on gallery to give you a good look at them ahead of our full review.
Neowin Editor Anthony Tosie also gave his impressions on the Microsoft Band, the company's health- and fitness-focused wearable device, after six months of using it every day.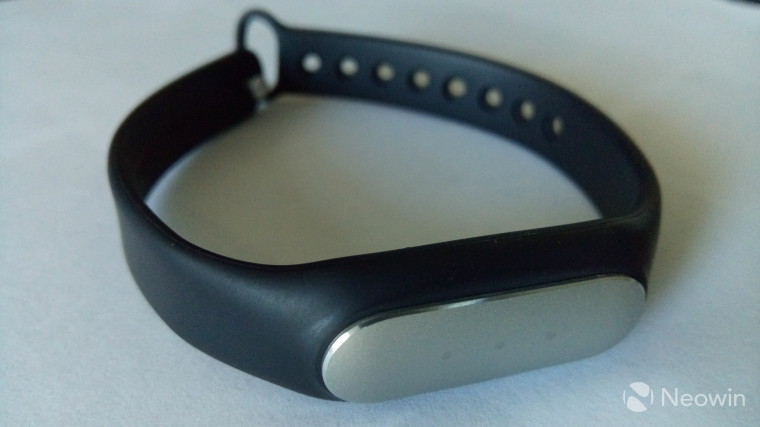 Another of our Editors, Steven Johns, published his review of a quite different wearable device this weekend. The Xiaomi Mi Band doesn't have all the bells and whistles of Microsoft's device, but it's also dramatically cheaper, at just $14.99. Be sure to check out the review of the device that Steven called "the wearable for people who don't like wearables".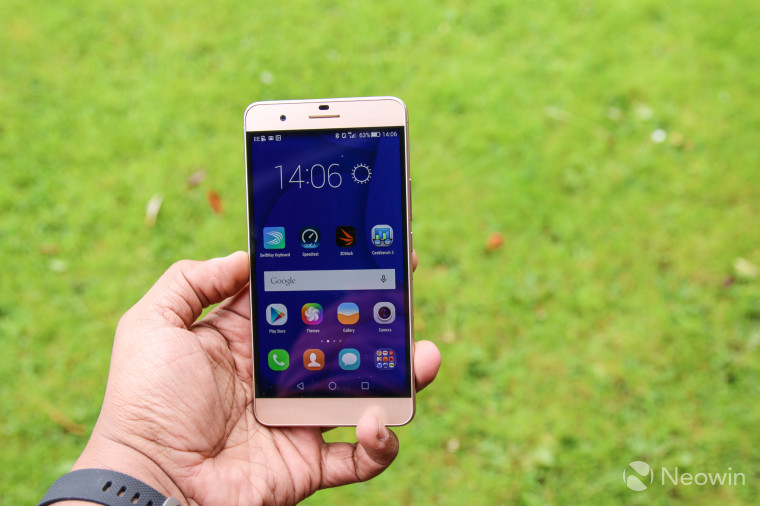 We also published our review of Huawei's new Honor 6 Plus, which features a 5.5-inch display, octa-core processor, 3GB RAM and plenty more high-end specs at a surprisingly low price. Reporter Nirave Gondhia believes it's "the best phone you've probably never heard of".
And don't forget to check out our review of the impressive JiaYu S3 (another phone you've probably never heard of), which Steven said was "hands down the best smartphone you can get for under $200".