BitTorrent's serverless messaging app Bleep goes live, adds self-destructing messages
By Jose Vilches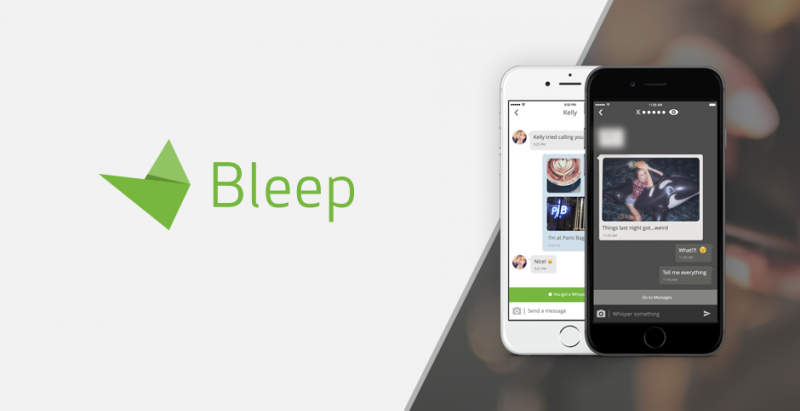 TechSpot is celebrating its 25th anniversary. TechSpot means tech analysis and advice
you can trust
.
The messaging app market is already pretty crowded but BitTorrent believes it can carve out a niche for itself with what may be one of the most privacy-focused alternatives out there. Dubbed Bleep, the app has been in public alpha since September last year, but today the company is skipping the beta phase entirely and going straight to public release across all major platforms.
Bleep's key feature is that it leverages the BitTorrent protocol to offer a completely decentralized messaging platform, whereas most of its competitors rely on servers that at least theoretically are always vulnerable to an attack – regardless of encryption and other security measures employed.
Despite being 'serverless', BitTorrent says its peer-to-peer system is still able to get offline friends your messages when they come back online. The app uses end-to-end encryption and the keys reside on your device.
Another privacy minded feature is the ability to register by providing only a nickname. You can then share your Bleep key with people to communicate anonymously, or without sharing any personal information. Optionally, you can verify your email addresses and mobile numbers with Bleep, which will enable friends signing up for an account or already using the service to find you.
Today's release also brings a new feature called Whisper that lets you send self-destructing or 'ephemeral' messages. Once activated by tapping the small eyeball in the corner of the screen, any messages sent will live only for 25 seconds, and nicknames are blocked out in the conversation so screen captures won't reveal your identity. If you forget who you're whispering with, you tap the "eye" to display the nickname, but the conversation gets blurred. Contacts can capture the conversation or the sender, but not both at the same time.
Bleep is available on Windows, OS X, Android and iOS. But since there is no cloud, each device you own is registered with Bleep separately, which means you conversations won't sync across devices – not yet, at least, as the company is already working on a solution for multi-device support. This also means that if you lose your device you lose access to your past conversations.
Aside from messaging the app also supports sending images and  free Bleep-to-Bleep voice calls. Basic functionality should remain free for the foreseeable future, but the company is leaving the door open for a premium tier with more features, similar to how they did with its cloud-less Dropbox alternative Sync.