Neowin's 7 days of Windows wonders, wiping Watches, and Candy Crush crapware
By Steven Parker
TechSpot is celebrating its 25th anniversary. TechSpot means tech analysis and advice
you can trust
.
From official announcements to juicy rumors, and everything in between, 7 Days is here to help you make sense of all that's been going on, and we begin our journey through this week's top tech news in Australia
.
A father of three found himself being falsely labelled a paedophile, after he was taking a selfie in front of a Star Wars poster in a shopping mall in Melbourne, to send to his kids. A nearby woman thought he was pointing his phone's rear camera at her children, and took a photo of him, which she then shared on Facebook, calling him a "creep". The image went on to be shared over 20,000 times, before the woman realized her mistake.
The incident stands as an unfortunate cautionary tale for anyone who's quick to share their outrage on social media - there can be consequences for overreacting in such situations, as the woman discovered; she's since received death threats, her kids have been traumatized, and the man is considering legal action against her.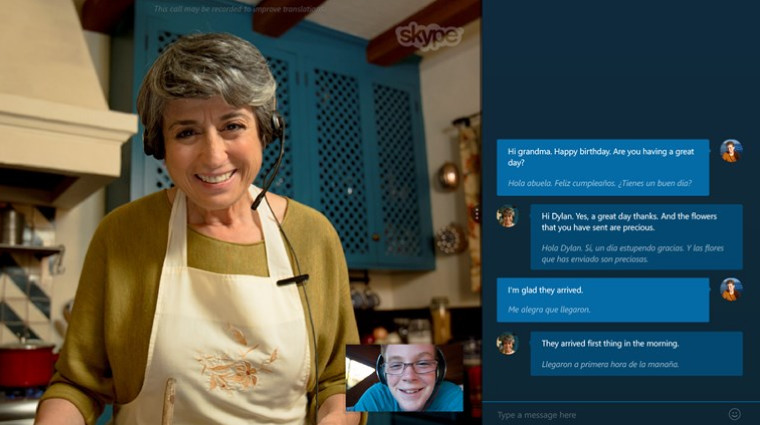 Microsoft's remarkable Skype Translator - which lets users speak in their native language, while their chat partners receive translated text messages of what they're saying, almost in real-time - is now available for everyone to try out. The company released its first full public preview of the Translator this week, and plans to add support for dozens of new languages in the future.
Last August, Microsoft Research showed off Hyperlapse, which makes it easy to create smooth and stabilized time-lapse videos from clips recorded with the phone in your hand, an activity cam (like GoPro or HTC Re), or even a camera mounted on an airborne drone. On Thursday, the company rolled out Hyperlapse to the public, including Mobile, Pro and Azure versions.
Microsoft also pushed out its May Update for the Xbox One to all users this week, which includes improvements to voice messaging, Party Chat and SmartGlass, among other things.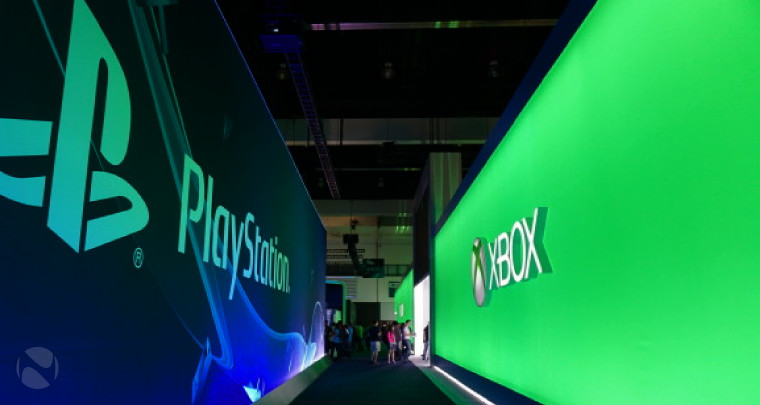 The Xbox One scored a sales victory in the US in April, as figures published this week by NPD showed that it was the top-selling console last month. Overall, however, its total sales continue to lag far behind those of the PS4.
Microsoft confirmed on Thursday that its keynote at the annual E3 gaming extravaganza will be held on June 15 at 9:30am PDT/12:30pm EDT. You'll be able to watch live on your Xbox, via Spike TV, or online at Xbox.com (but if you miss it, don't worry - we'll bring you all the details of the big announcements here on Neowin!).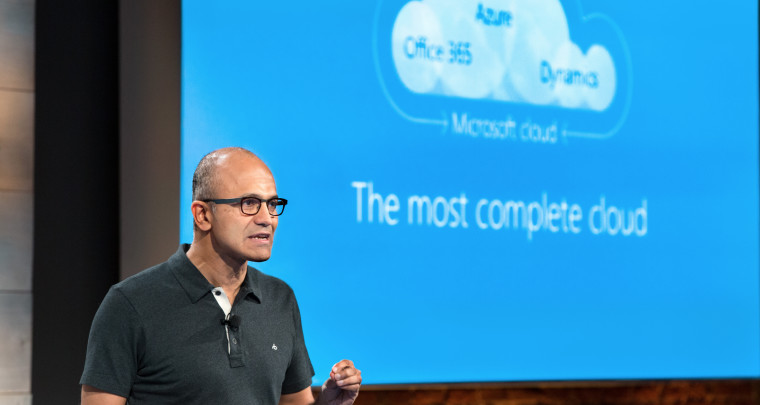 Microsoft has been working on cloud gaming for many years now, but the company's development continues, and its latest effort, Project Kahawai, aims to boost mobile gaming by offloading GPU cycles to the cloud.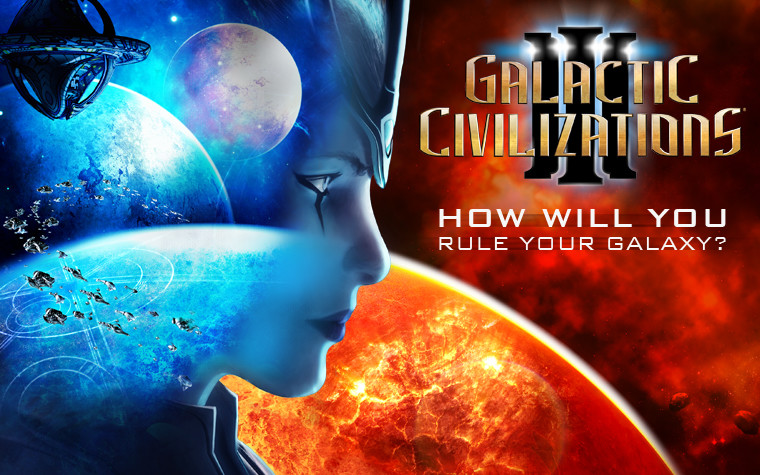 And on Thursday, Stardock released Galactic Civilizations III, the first native 64-bit strategy game for PCs. The game starts on Earth, and tasks players with competing for control of the galaxy against multiple alien civilizations - either controlled by other human players, or AI opponents.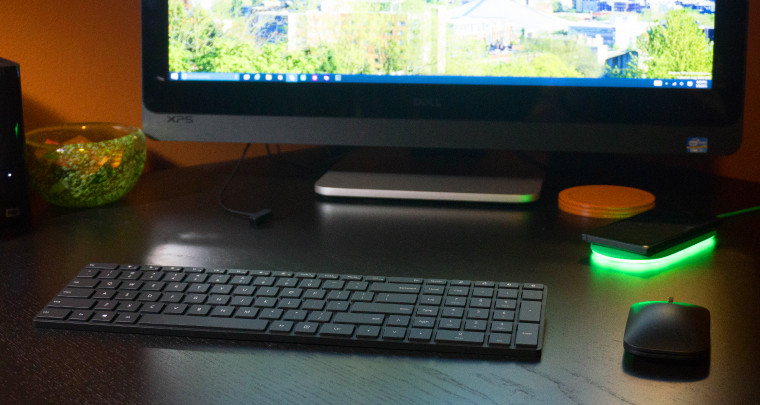 Microsoft's stylish Designer Bluetooth Desktop went on sale this week, priced at $99.95. The keyboard is full-size, and the mouse features BlueTrack technology that allows it to be used on almost any surface.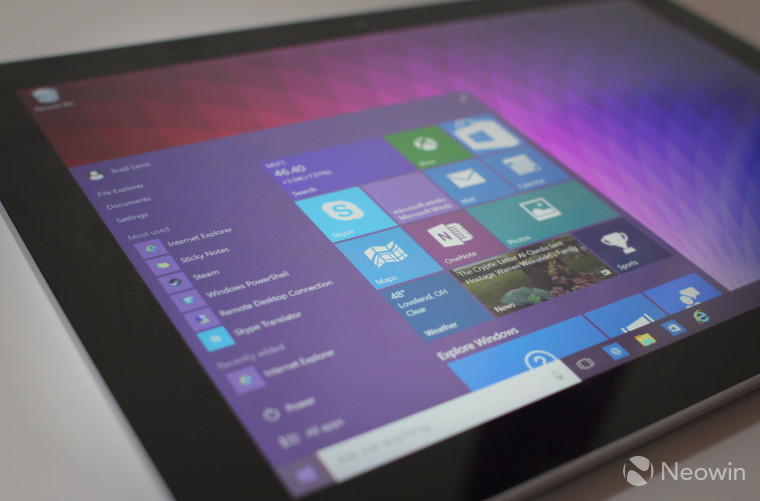 Speaking of Surface (ooh, that was one smooth segue...), Microsoft rolled out new driver updates on Thursday designed to improve the experience of running Windows 10 preview builds on its new Surface 3 tablet. You may recall that we previously advised owners of the Surface 3 to avoid installing the latest preview builds, due to serious stability and performance issues.
The latest public release of the Windows 10 Insider Preview for PCs is build 10074, which has been available since the end of April. But we've been getting a good look at other more advanced, but unreleased, builds of the OS this week.
On Monday, for example, a full changelog emerged for build 10108, detailing many bug fixes and improvements that Microsoft made, as it continues development of the OS ahead of its launch this summer.
Neowin's Senior Editor for North America, Brad Sams, got his hands on Windows 10 build 10114 this week, and exclusively published details of that build, including: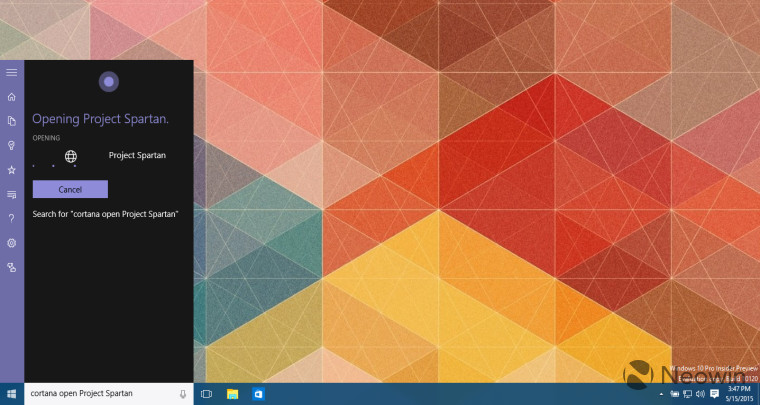 Brad also managed to get his paws on an even newer version of the OS, build 10120, revealing yet more juicy details:
And on Friday, screenshots from the even newer build 10123 popped up, showing a few cosmetic changes, the addition of Backup & Restore, and support for InPrivate browsing in Edge.
Microsoft added another 200,000 people to its Windows Insider program in just twelve days, which means that 3.9 million people are now testing Windows 10 ahead of its launch. The company also confirmed that Insiders will be able to upgrade free from preview builds to the final RTM version of the OS.
Microsoft also reiterated that it will not be giving Windows 10 away free to pirates or anyone else without a 'non-Genuine' version of the OS already installed on their PCs. If you upgrade to Windows 10 from an unauthenticated Windows installation, you'll have a watermark on the desktop stating "This is not a genuine copy of Windows".
But contrary to some reports, while the company added further clarification, it didn't "backtrack" in any way on what it has already said about this issue in recent weeks.
But one official announcement this week was most unwelcome. Microsoft revealed that "Candy Crush Saga will be automatically installed for customers that upgrade to or download Windows 10 during the launch."
Yuk.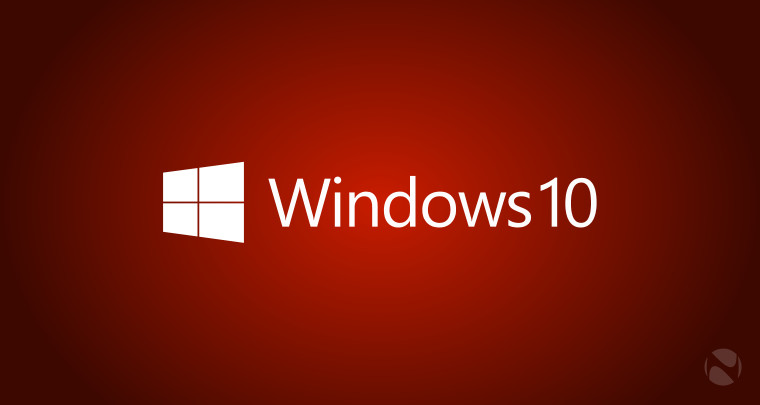 On Wednesday, Microsoft announced the different versions (known also as 'stock keeping units' or SKUs) of Windows 10 that will be available for different types of users, including Home, Pro and Enterprise, among others.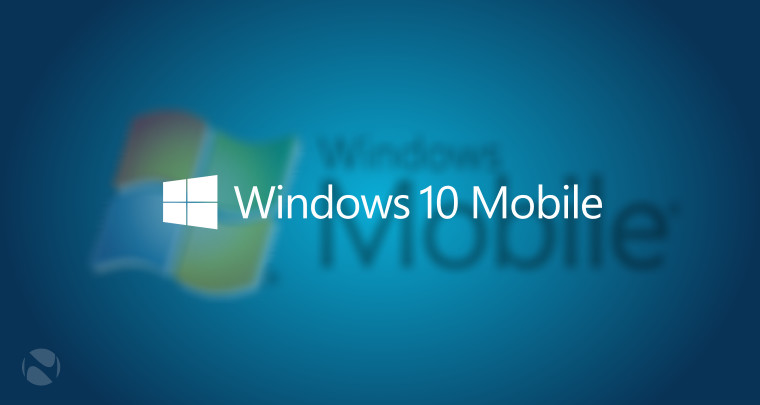 That announcement also confirmed the name of Microsoft's smartphone OS, which has been the subject of much debate in recent weeks. It won't be 'Windows 10 for phones' or 'Windows Phone 10' or anything else: its official name is Windows 10 Mobile, and it will be installed both on phones and small tablets.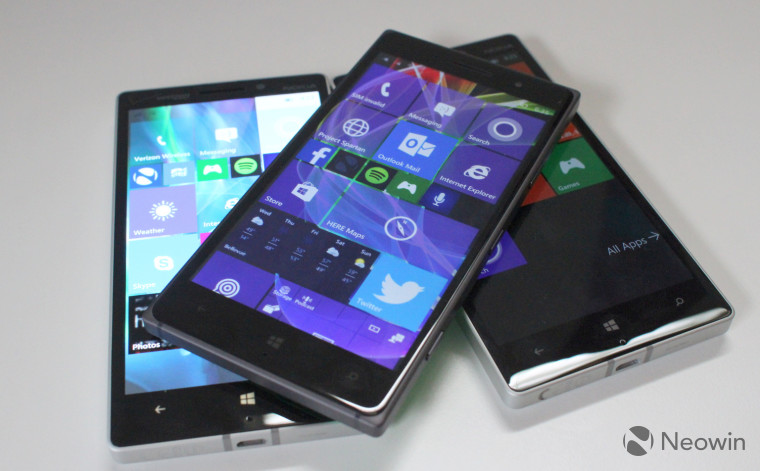 The next day, Microsoft rolled out Windows 10 Mobile Insider Preview build 10080:
The latest build introduced support for the company's new Office apps on Windows 10 Mobile. These are Universal Apps, using exactly the same codebase that runs on Windows 10 PCs.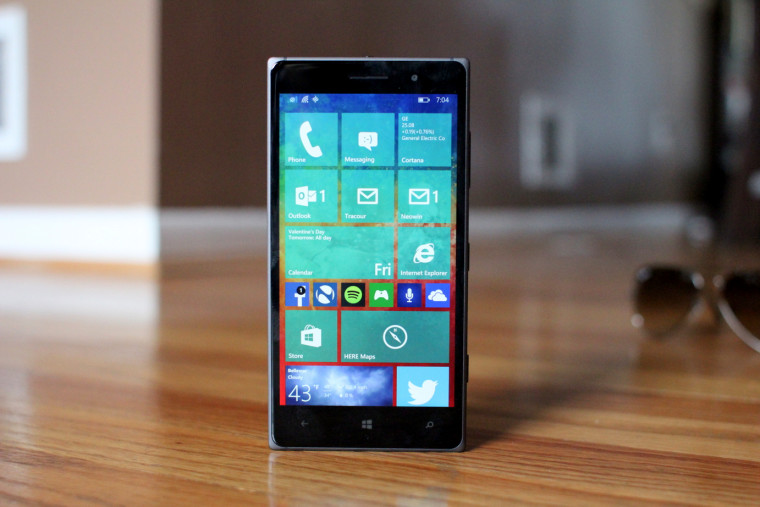 But perhaps the most exciting revelation about Windows 10 Mobile came on Friday, when Microsoft confirmed that it will use the same OS update model for phones as it does for PCs.
This means that the company is taking control of updates from the carriers, who have traditionally dragged their feet - often for months at a time - when it comes to releasing the latest updates to their customers. Microsoft says that it will push out Windows 10 OS updates to all phones at the same time, like Apple.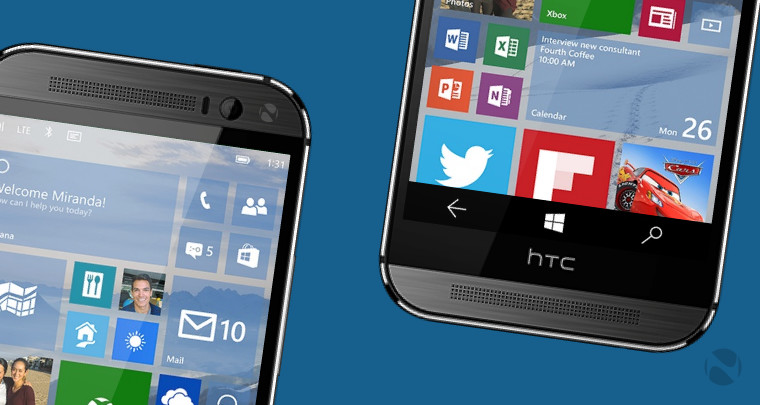 With its release of build 10080, Microsoft added support for a non-Lumia handset to its Windows 10 phone preview for the first time. That device is HTC's One M8 for Windows, and as you would expect, Microsoft also added support for that device to its Windows Phone Recovery Tool, just in case the preview installation doesn't work quite as expected.
However, if you bought your M8 from Verizon, you're out of luck, as the new preview doesn't yet support that variant of the device.
But owners of the HTC One M8 for Windows on Verizon did get some love this week, as the carrier pushed out Windows Phone 8.1 Update 2, the latest non-preview version of the OS, for that device.
Verizon also launched the LG Lancet Windows Phone this week - a device that Neowin exclusively revealed several weeks ago. Unfortunately, the handset - which marks LG's return to Windows Phone after it abandoned the platform a few years back - isn't terribly exciting, with low-end specs including a fairly small low-res display, but at only $120 off-contract, at least it's affordable.
It looks like Verizon will launch another Windows Phone in the very near future - but this one is far from new. Originally announced over eight months ago as the Nokia Lumia 735, renders of the device for Verizon showed up this week with Microsoft branding, and the carrier is believed to be planning its launch soon.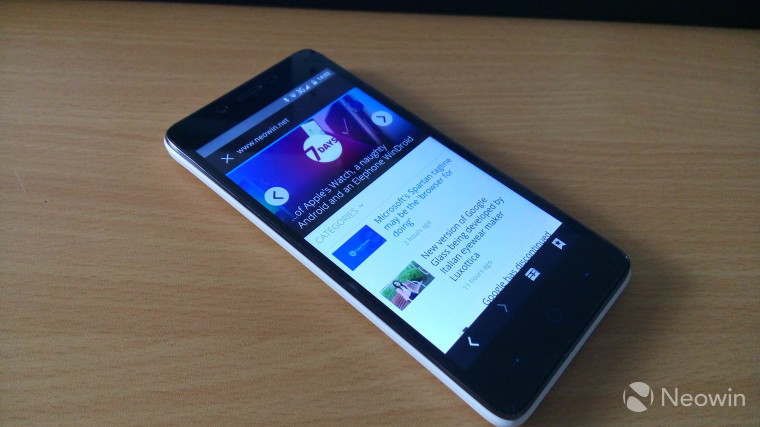 First up is the Elephone P6000. Now, Elephone isn't exactly a household name around the world, but if it's ringing a bell somewhere in the back of your mind, it's probably because of those exclusive photos that we published on Neowin last month, showing a new flagship phone from the company that will run both Windows 10 Mobile and Android.
The P6000 is aimed at the other end of the market, priced at just $130, but with some much more impressive specs than its price tag implies, including a 5-inch HD display, 2GB RAM, 2700mAh battery, and plenty more. Be sure to check out our unboxing and first impressions of the Elephone P6000, ahead of our full review.
The Lumia 640 finally made it to the United States this week, with its launch on Cricket Wireless, priced at $129.99 off-contract. We're currently testing the Lumia 640 LTE in the UK, but before we publish that review, you can take a look at Cricket's Lumia 640 here.
And finally, this week, we published our detailed review of its bigger brother, the Lumia 640 XL. The new Windows Phone is affordable, huge, and really rather good - but it's not quite perfect. That's one review you won't want to miss!