Uber officially banned in Rio de Janeiro amid increasing violence toward the company's drivers
By Rob Thubron 12 comments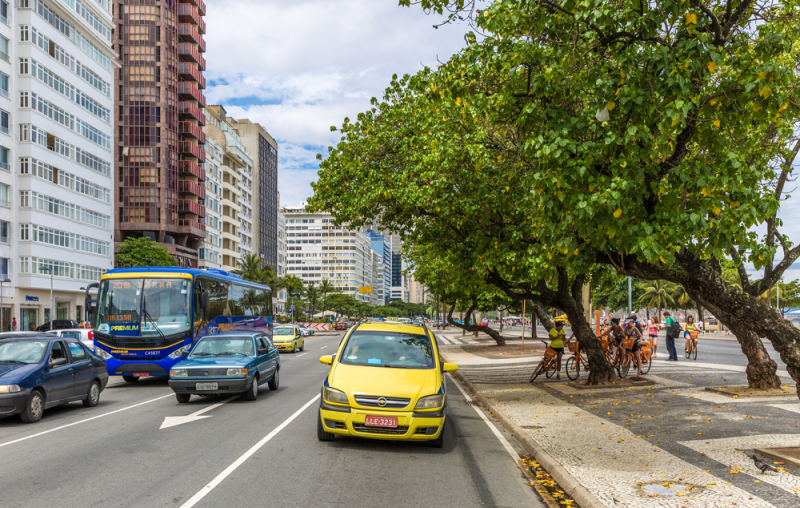 TechSpot is celebrating its 25th anniversary. TechSpot means tech analysis and advice
you can trust
.
It seems that in some cities around the world, making a living as an Uber driver is one of the most dangerous professions a person could choose. Since the ride-hailing service launched in Brazil just over a year ago, Uber drivers have been threatened, beaten and even kidnapped by taxi drivers who accuse the company of "economic terrorism." In a move that had been under discussion for a while, Rio de Janeiro's Mayor, Eduardo Paes, signed a bill yesterday that made the city the first in Brazil to ban Uber outright.
Uber currently has 5000 drivers and 500,000 users in Brazil. As the company's popularity in the country grows, so does the aggression toward its drivers by politicians and taxi drivers alike. There have been reports of violence against Uber drivers in all four of the Brazilian cities that the company operates in; taxi drivers in Brasilia attacked a private driver who they mistakenly believed to be working for Uber, while Uber drivers in Belo Horizonte have reported being threatened, followed and attacked. The violence levels reached a peak in Sao Paulo, where taxi drivers kidnapped and beat an Uber driver. The head of the city's taxi syndicate warned council members that "Someone is going to die."
As is the case in many of the others cities across the world where Uber drivers are facing confrontation, the animosity stems from most taxi drivers viewing ride-hailing as an illegal transportation service and unfair competition. In Brazil, taxi drivers must contend with paperwork, exams, courses and fees before they receive their public individual transportation license. Uber and other private individual transport services, on the other hand, face no such regulations.
After banning ride-sharing services, Rio announced that any Uber drivers ignoring the ban will face a $500 fine (the average monthly wage in the country is $678). Meanwhile, it looks as if the country's biggest city, Sao Paulo, may follow Rio's lead and also ban Uber; the city council has already passed legislation banning the service, but Mayor Fernando Haddad has yet to sign or veto the bill.
Speaking about the ban, an Uber spokesperson said: "It is a sad day for Rio. To please taxi owners in the city, Mayor Paes sanctioned a completely unconstitutional bill to ban technology from the city, leaving cariocas (Rio residents) with less options to move around." The company said it is studying possible legal actions.
Since it started expanding its operations worldwide, an ever increasing number of cities across the globe have been forced to introduce legislation to state if Uber should be classified as a taxi firm, banned outright or, as Uber believes, classed as a communications network that connect riders and drivers, and therefore not subject to the same regulations as taxi companies.
image credit: Frazao Production / Shutterstock