Neowin's 7 Days of Dell's big buy, iMac spec shock and Windows 10 'mistake'
By Steven Parker
TechSpot is celebrating its 25th anniversary. TechSpot means tech analysis and advice
you can trust
.
7 Days is a weekly round-up of what's been happening in the world of technology - written by Neowin's editors with a dash of humor, a hint of exasperation, and an endless supply of (Irish) coffee. Here's a especially edited version for TechSpot readers from the full article.
Given that Apple, Google and Microsoft have all held major product launch events in recent weeks, you may have been expecting things to be a lot quieter since then - the calm after the storm, so to speak. But it's been another action-packed week across the tech world, and 7 Days is here once more to bring you up to speed with what's been happening.
We begin with what's believed to be the largest-ever acquisition in the tech sector, as privately-owned Dell agreed terms to acquire storage, virtualization and cloud computing giant EMC, in a cash-and-stock deal worth around $67 billion.
Apple's iOS 9 devices now play nicely with Skype for Business, thanks to the launch of a new app earlier this week. Skype for Business replaced Lync as Microsoft's corporate communications platform earlier this year. And by the way, Microsoft has now made it incredibly easy to join a Skype video conference via a URL, even if you don't have a Skype account.
Microsoft's Garage development team released another experimental app for iOS on Thursday. Twist offers an unusual take on photo-messaging, but while it may not last as a standalone app, some features could be incorporated into other Microsoft software.
Microsoft's long-awaited Minecraft: Story Mode launched on PC (via Steam), Xbox (360 and One) and PlayStation (3 and 4) earlier this week, and on Friday, it also made its way to iOS and Android. Story Mode introduces a narrative to the blocky landscape of the hugely popular Minecraft, and the first episode, priced at $4.99, is available now.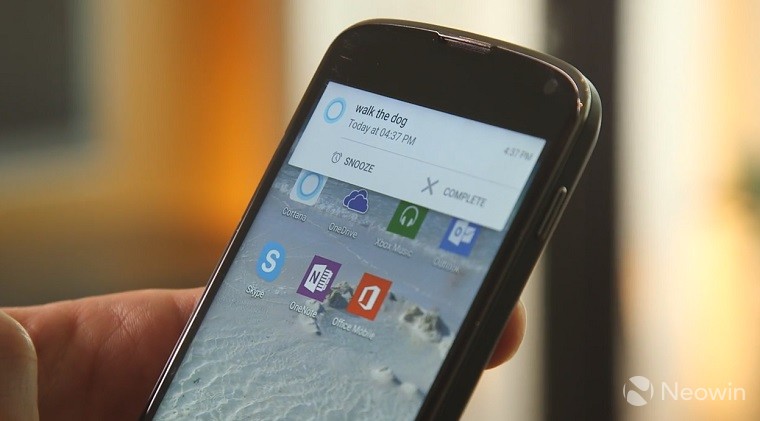 Comments made by a senior executive this week appear to the leave the door open for the possibility of Microsoft creating its own Android distro in the future. While this remains far from certain, it could be seen as a logical progression for the company, given just how much of its software is now available on the Android platform.
Indeed, another revelation this week only serves to fuel the fire that Microsoft might create an Android distro at some point. The company is working on a new phone 'Dialer' app for Android, which includes Truecaller-style caller-ID functionality, as well as geo-search capabilities, allowing you to quickly find contact information for nearby businesses and places of interest.
By the way, that info was uncovered by Manish Singh of NDTV's Gadgets 360 team. This week, alongside his continuing work with NDTV, Manish began reporting for us here on Neowin too - on behalf of the whole Neowin team, let me extend the very warmest welcome to him!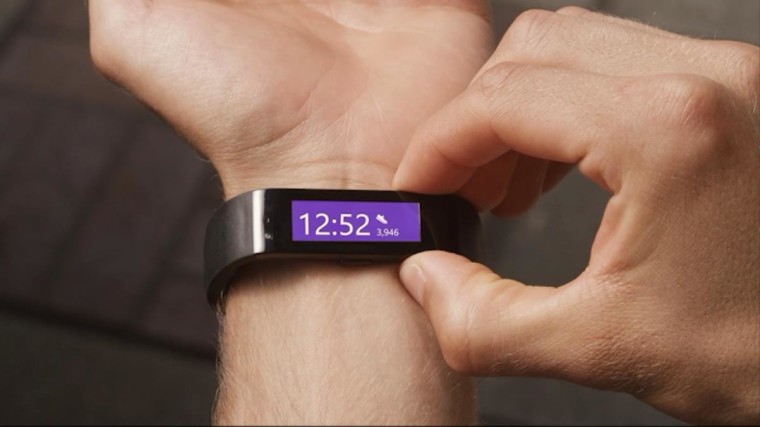 Earlier this week, Microsoft was selling its first-generation Band for just $99.99. That offer has since expired, but the device is still available for $129.99 - that's $70 less than its regular $199.99 list price. Of course, there's a good reason for that: Microsoft is shifting stock to make way for the second-gen model, the Band 2.
With the new Surface Pro 4 and Surface Book also on the way, Microsoft has been offering big discounts on its older Surface Pro 3 too. In the US, the device is on sale now with $100 off all models - but in the UK, the savings are even greater, with up to £240 ($370) off.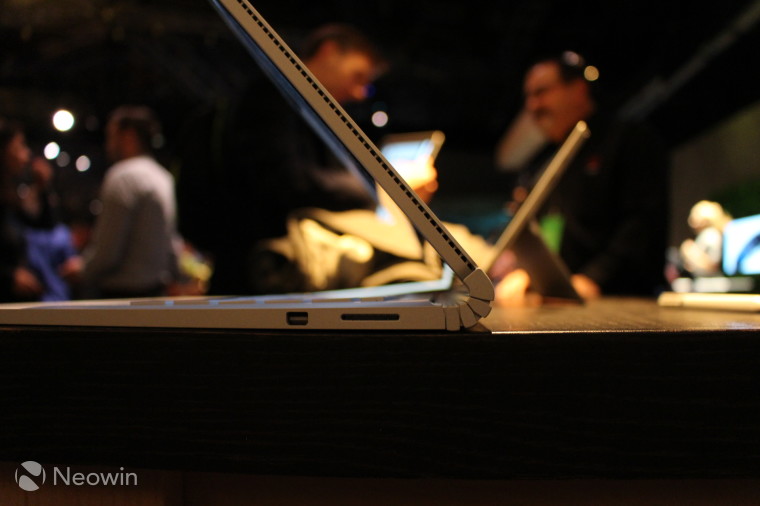 Meanwhile, the Surface Book appears to be a hit so far - in fact, Microsoft had to suspend pre-orders earlier this week after exhausting its pre-launch inventory. They've since reopened, but with lengthy wait times of up to eight weeks for delivery.
The Surface Book is a 2-in-1 device; the tablet section contains the CPU and primary battery, while the keyboard houses a secondary battery and optional dGPU chip, offering a serious graphics performance boost to the device. However, Microsoft confirmed this week that it won't be selling the keyboard section separately - so if you buy a Surface Book and later decide you want to upgrade to the optional dGPU, you'll have to buy a completely new model instead.
And if you're opting for the most high-end Surface Book, that could work out rather pricey. Microsoft revealed this week that the top-of-the-range model - featuring an Intel Core i7 (Skylake) CPU, 16GB RAM, dGPU and a whopping 1TB of storage - will cost a staggering $3,199.
*faints*
Elsewhere, Microsoft's hardware partners have been continuing to show off some of their new Windows 10 devices, including Toshiba, which announced the stunningly thin 12-inch dynaPad. They claim it's engineered for a more 'natural' note-taking experience, but it's the sleek design that really sets this device apart - the 6.6mm-thick body of the tablet section weighs just 569g.
Acer and Microsoft held a rather grandly-titled 'Windows 10 Global Press Conference' on Monday, but most of it was a dreadful bore. But amid the tedium of revisiting previously-announced devices - and a very long, awkward section, in which the "magical" Windows Hello hands-free log-in feature completely failed to work on Acer's new Windows 10 all-in-one - the company also announced two new devices.
The premium Aspire R 14 notebook gets a 360-degree hinge and the latest Skylake processors, while the Aspire Z3-700 (shown above) is a 17.3-inch all-in-one that doubles as a giant portable tablet for use around the home, with a battery that offers up to five hours of battery life. You might scoff at such a device at first, but it may well find favor among buyers who can't afford to equip every room in their home with its own PC or TV.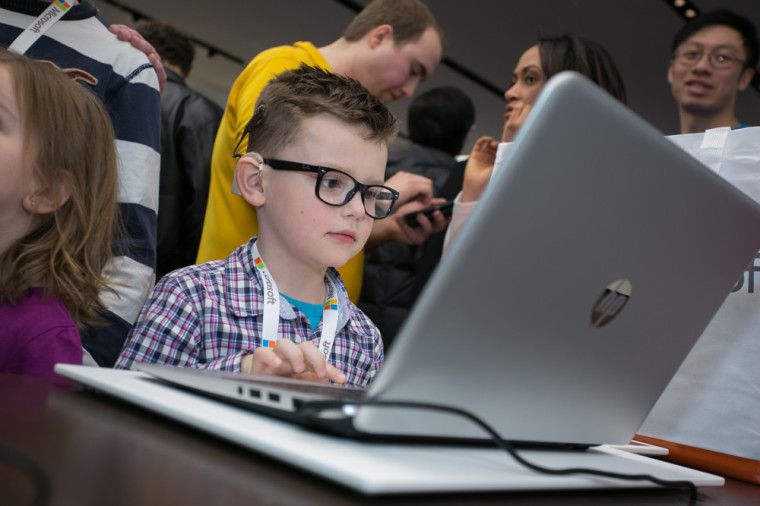 Microsoft is teaming up with some of its largest hardware partners on a massive global marketing campaign to promote Windows 10 devices. Expect to hear the phrase "PC does what?" a lot more in the weeks and months ahead.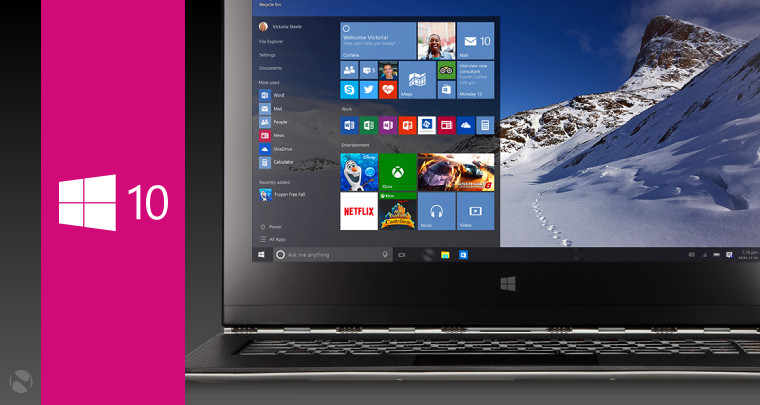 Microsoft blamed a "mistake" after an unknown number of users found that their PCs were automatically upgrading to Windows 10. While the new OS is available as a free upgrade to Windows 7 and 8.1 users, this should remain optional - but Microsoft said that an error on its part had pre-ticked the optional checkbox in Windows Update, prompting the Windows 10 upgrade to begin on many PCs.
In last week's edition of 7 Days, we revealed that Microsoft was planning to release new Windows 10 builds for both PCs and phones this week... and of course, that's exactly what happened. (Anyone who doubted us has to go and sit in the Corner of Shame for ten minutes.)
First to arrive was the new Insider Preview for PCs:
By the way, you should also be aware that some Insider Preview builds expired last week - you can find out more about that here.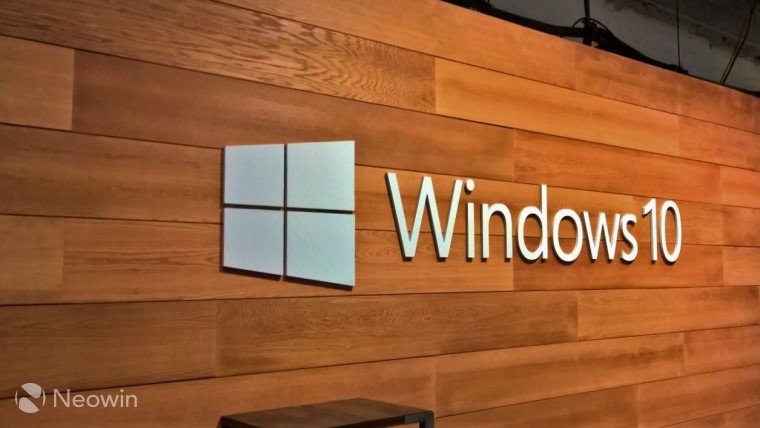 Microsoft also released Windows 10 SDK Preview build 10563 on Tuesday, including Windows 10 Mobile emulators of the same build.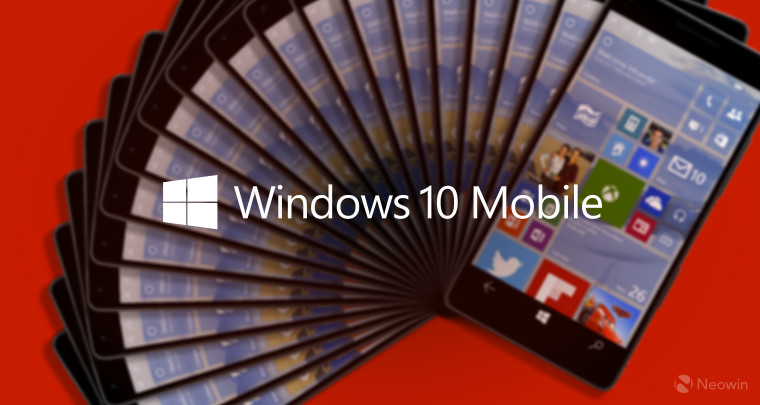 The company also acknowledged an issue that some users of the last Windows 10 Mobile Insider Preview, build 10536.1004, have been experiencing. Some have reported that performance of that build was becoming worse over time, including lag of up to 15 seconds when opening apps.
But a few days after releasing its new PC build, Microsoft also rolled out a new Windows 10 Mobile Insider Preview, although the last-minute discovery of a major bug means that it's not possible to upgrade directly to the new build from the old one: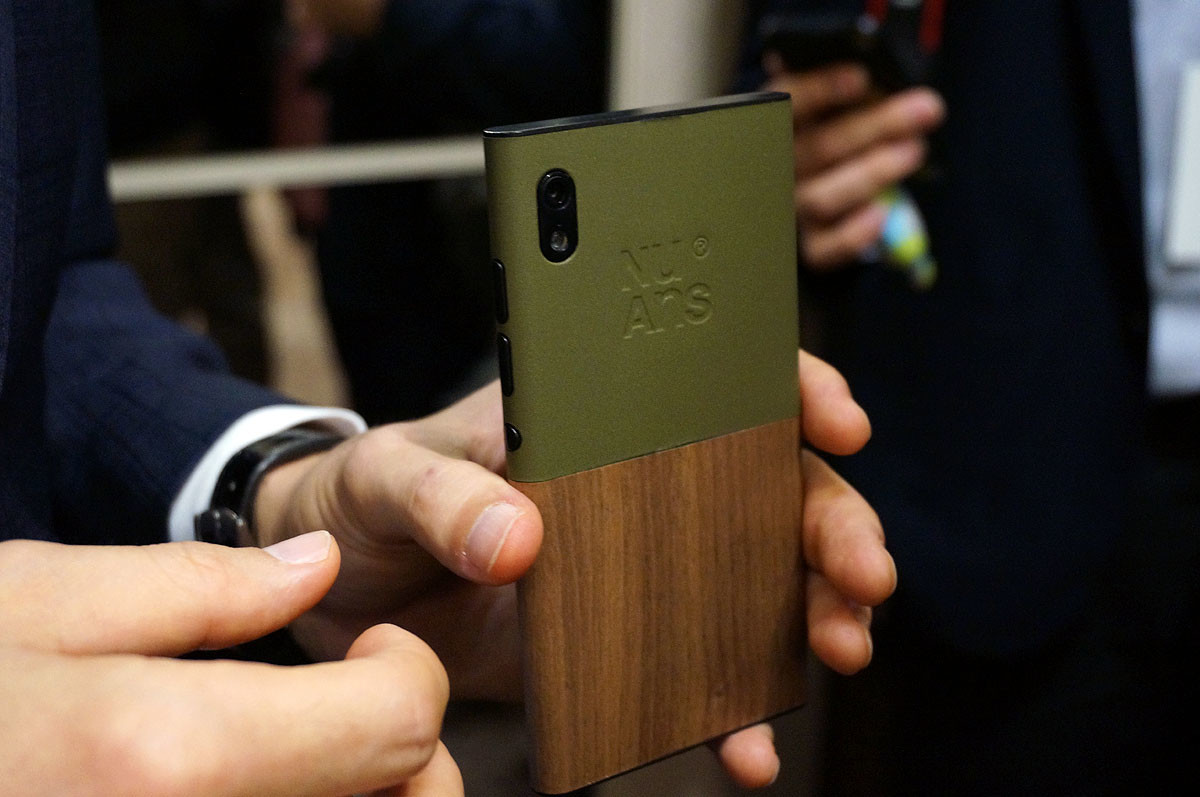 Microsoft has been promoting Windows 10 in Japan this week, and one of its various events there offered the opportunity to see some of the new Windows 10 Mobile handsets on the way, including a rather unusual device from NuAns (above), featuring wood design accents.
Microsoft released high-resolution images of its own Windows 10 Mobile flagships this week...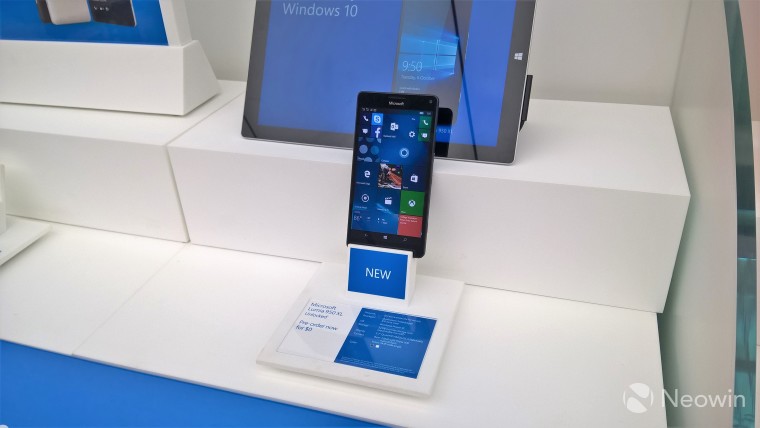 ...but a report claimed that the company has pulled its Lumia 950 XL demo units from Microsoft Stores due to an unknown issue.
At the launch of the Lumia 950 and 950 XL, Microsoft also showed off the premium leather cases on the way from its 'Designed for Microsoft Lumia' partner, Mozo. The covers, which include NFC and Qi wireless charging support, have now been priced at €48.50 EUR (roughly $55 USD) each.
In our latest discussion, we asked our readers what they think of the new Lumia 950 and 950 XL, based upon what they've read and seen of the new devices so far. In fact, we asked them to go one step further, by posing the question: If there was just one thing you could change about them, what would it be? Check out some of their suggestions, and be sure to have your say!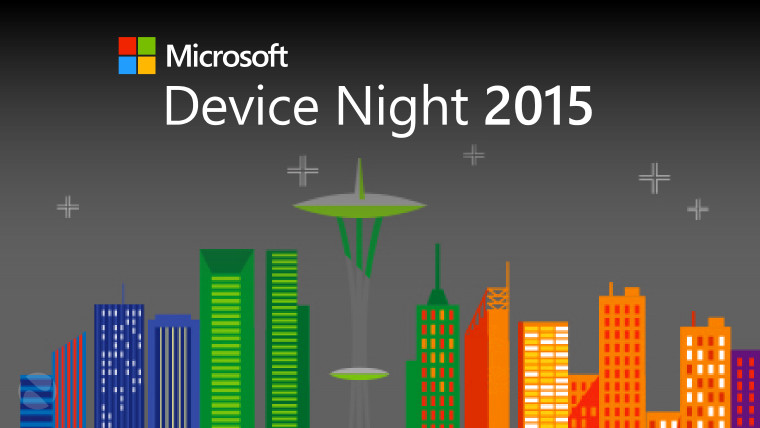 The Lumia 950 and 950 XL will join the Microsoft Band, Surface Pro 4 and Surface Book at a series of 'Microsoft Device Nights' over the next few weeks. These Microsoft events are intended to familiarize the company's retail staff and partners with its new devices (and to get them excited about selling them), and will include Q&As, demos, swag, food and drink and more.
Of course, we usually think about Microsoft promoting its devices to end users and corporate customers - but the company also has to win over the hearts and minds of those who will ultimately sell its hardware.
Microsoft has invited Neowin to join in the action on one of its Device Nights, offering a look at a part of its Windows 10 launch that most people wouldn't normally get to see - look out for that next week.
Microsoft delivered two updates to Groove Music this week. The first - currently available only on Windows 10 PCs in the US - adds integrated support for iHeartRadio. The second - so far, exclusive to Windows 10 Mobile - adds support for gapless playback (at long last!).
It looks like Microsoft is gearing up to launch an updated version of its DT-903 Wireless Charging Plate for Qi-enabled phones and small tablets. Like its predecessor, the new Microsoft DT-904 Wireless Charger features a novel illumination system that can visually alert you of waiting notifications on your device, and can even signal when the phone in your pocket or bag needs to be charged.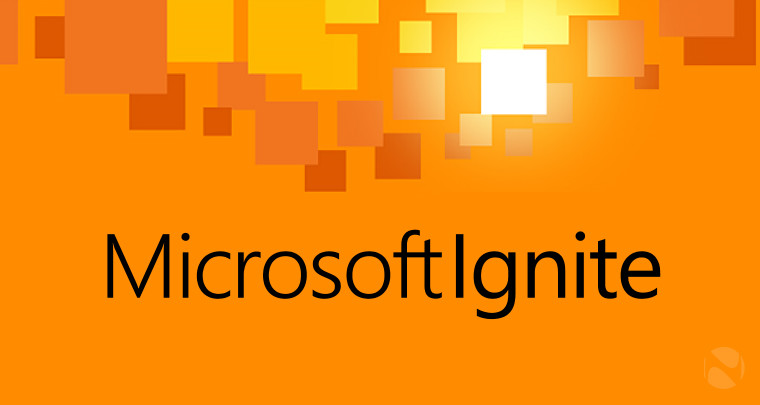 If you were preparing to attend Microsoft's Ignite conference in Chicago next May, get ready to change your travel plans. The event has been postponed and relocated - it will now be held in Atlanta from September 26-30, 2016.
But there was a tiny flicker of hope for Microsoft's gaming community this week, as Xbox chief Phil Spencer revealed that the company is considering backward compatibility for Xbox 360 games on Windows 10 PCs.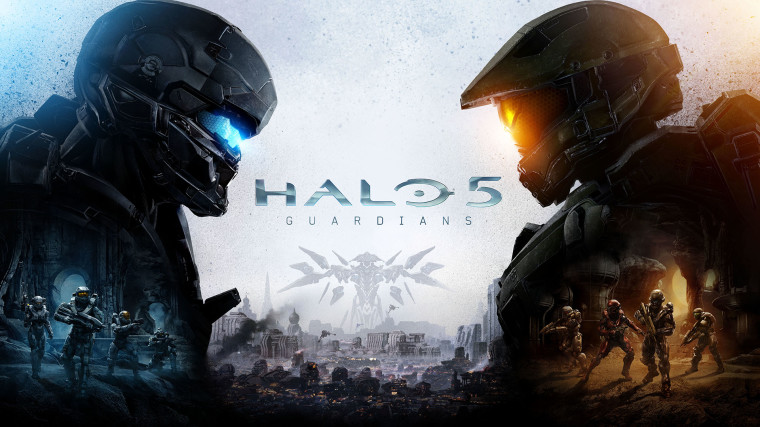 But the year's biggest launch for many Xbox gamers is now just over a week away. This week, Microsoft released its official gameplay trailer for Halo 5: Guardians, and also revealed details on a new animated series based on the first official novel for the gaming franchise, The Fall of Reach by Eric Nylund.
But if you're looking forward to playing Halo 5, make sure you've got enough room on your Xbox One - it looks like you'll need as much as 60GB of storage!
Before we wrap things up, let me first encourage you to check out our latest reviews. First up, Robbie Khan took a look at the iClever foldable Bluetooth keyboard, which supports iOS and Android devices. He found the build quality to be impressive, and found its compact design to be surprisingly usable - but it wasn't perfect.
And reporter Timi Cantisano reviewed the Pipo X9, a truly unusual Windows 10 mini-PC that's marketed as a 'Windows TV box + desktop tablet'. That one's certainly worth a look!
Giveaway
We love giveaways - it's a great opportunity for us to be able to say a big thank you to our readers! In our latest giveaway, we're offering the chance to win a Microsoft Lumia 640 with 4G LTE, along with a Nokia MD-12 Portable Wireless Speaker! At time of publishing, there's only a day left before the contest closes, so enter now - and good luck!
And stick around - in addition to this giveaway, and the one with the Lumia 640 XL a few weeks ago, we've got even more lined up for you in the coming weeks!