John Carmack files $22.5 million lawsuit against ZeniMax
He says the money is owed to him from ZeniMax's acquisition of id Software
By Rob Thubron 12 comments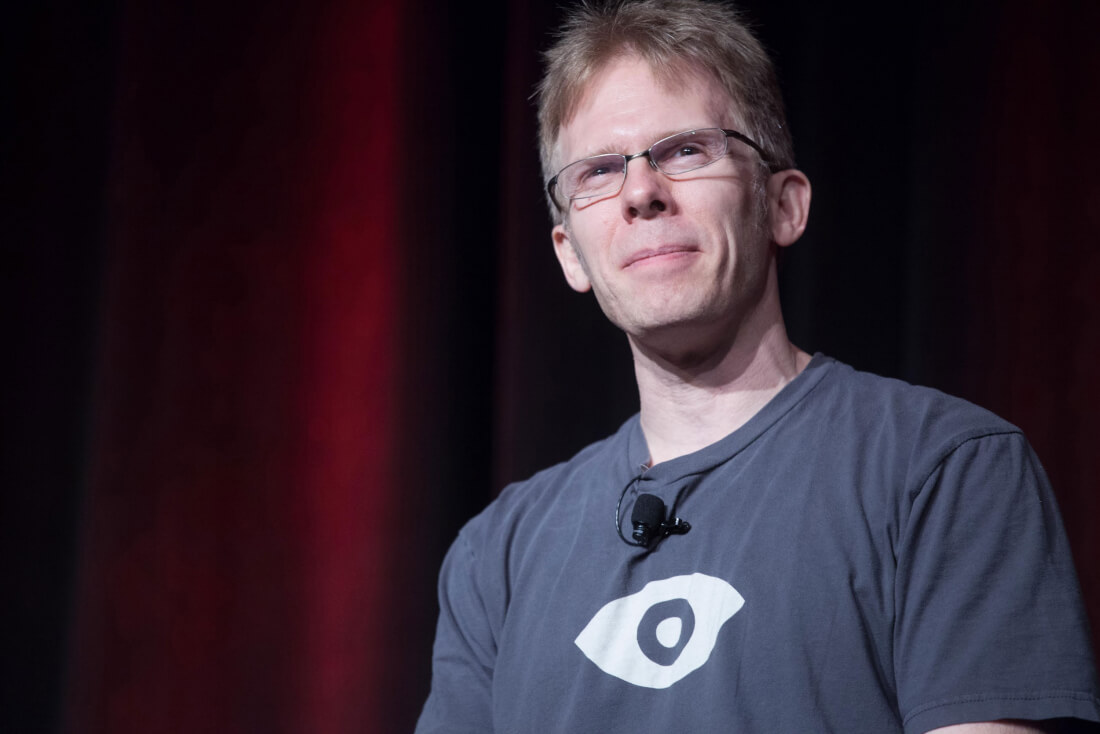 TechSpot is celebrating its 25th anniversary. TechSpot means tech analysis and advice
you can trust
.
The long-running dispute between Oculus and ZeniMax hasn't been pretty, but the situation is about to get even uglier. Oculus Chief Technology Officer John Carmack has filed a lawsuit against his former employer for $22.5 million, money he claims ZeniMax still owes him.
The suit relates to the $150 million sale of Carmack's game studio, id Software, to ZeniMax back in 2009. As an id co-founder and the majority shareholder at the time, Carmack says the money is part of the $45 million owed to him from that deal. He converted half of the promissory note into ZeniMax shares in 2011, but the firm is refusing to pay the final installment because of "sour grapes."
"Sour grapes is not an affirmative defense to breach of contract. This Court should enter judgment against ZeniMax for all the money that it agreed to pay Mr. Carmack for the sale of his former company," reads the lawsuit.
Carmack stayed at ZeniMax until his contract expired in 2013. The game industry veteran then joined Oculus as its CTO.
Dallas News reports that Carmack claims ZeniMax is holding back the payment because of "a series of allegations regarding claimed violations of Mr. Carmack's Employment Agreement." A reference to the Zenimax/Facebook (Oculus' owner) lawsuit over the theft of trade secrets.
While Oculus was recently found not guilty of stealing trade secrets, the court ordered it to pay $500 million for copyright infringement, false designation and the violation of Palmer Luckey's NDA. The company intends to file an appeal.
"ZeniMax's invocation of the same alleged acts that it just went to trial on is an exercise in bad faith and distraction, not a legitimate basis to avoid paying the money it owes from its purchase of id Software," the lawsuit says.
ZeniMax has called Carmack's claims "without merit." In a statement to UploadVR, it said he is "lacking in remorse," and the company looks forward to facing him in court.
We have reviewed John Carmack's latest legal complaint which is completely without merit.

We note that this is Mr. Carmack's second complaint against ZeniMax. In the recently completed trial of ZeniMax Media Inc. et al v Oculus VR et al, in which Mr. Carmack was a named Defendant, and in which ZeniMax was awarded $500 million in damages for misappropriation of its intellectual property, Carmack had counterclaimed, seeking damages for ZeniMax's alleged violations of his employment agreement. The jury flatly rejected Mr. Carmack's complaint, and found for ZeniMax. Mr. Carmack was personally found guilty by the jury of the theft of ZeniMax's property, including thousands of confidential ZeniMax documents he secretly took when he quit his employment, and his theft of the entire source code to id's latest game, RAGE, including the id tech 5 engine. In addition to those crimes, it was revealed by an independent court-appointed computer forensics expert, that upon receiving notice of the Oculus lawsuit, the files on Mr. Carmack's Oculus computer were intentionally wiped-destroying the evidence, and that a sworn affidavit Carmack filed with the Court denying the wiping was false. The wiping occurred right after Mr. Carmack researched on Google how to wipe a hard drive. And there was much more.

Apparently lacking in remorse, and disregarding the evidence of his many faithless acts and violations of law, Mr. Carmack has decided to try again. We look forward to presenting our response to Mr. Carmack's latest allegations in Court.