Google's Gmail update has arrived: self-destructing messages, snooze, and much more
The biggest Gmail revamp in recent times
By Rob Thubron
Google has just revealed the big update to its email service, following reports earlier this month that it was set to redesign Gmail with a new web interface and features. Visually, the Gmail web app is receiving a cleaner new look, bringing it closer to Google's Material Design initiative, but it's the new features that will catch most people's attention.
If you go to your Gmail inbox now and don't see the changes, you can activate them by clicking on Settings (top right corner) and then selecting the "Try the new Gmail" option. The changes are slowly rolling out for most users, not everyone has the link just yet.
One of the biggest changes allows users to perform more actions without having to leave their inbox. Hovering the mouse over an email will now bring up icons that let you archive, delete, or mark it as read. There's also an option for the new Snooze feature; this lets you choose when you want to be reminded about an email, be it later that day, tomorrow, the weekend, next week, or a date and time of your choosing.
The feature is similar to the one in Google's Inbox app. Additionally, you'll be able to open attachments from the Inbox; no more having to go into an email.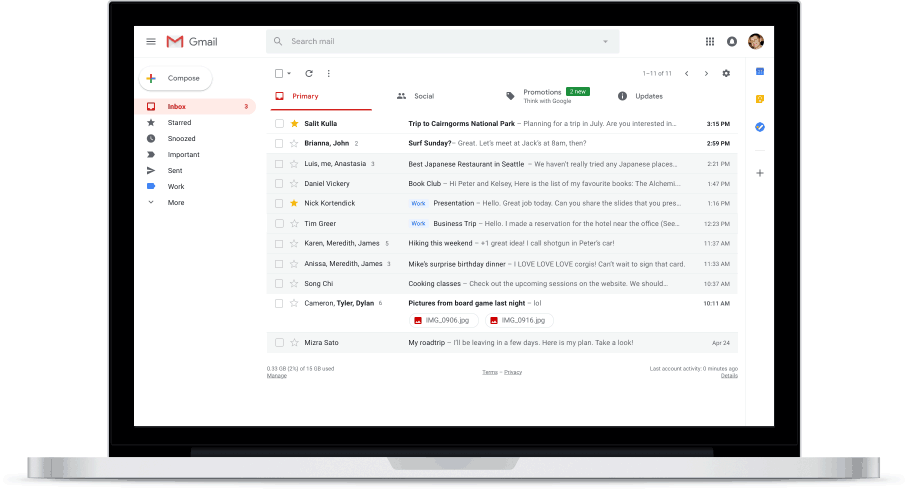 Google is using artificial intelligence to make sure you don't miss any important messages. The "nudging" feature will see reminders appear next to older emails the AI thinks you might want to respond to. The smart replies feature found in the Gmail mobile app, which lets you reply to messages faster by using preset responses, is also coming to the web version.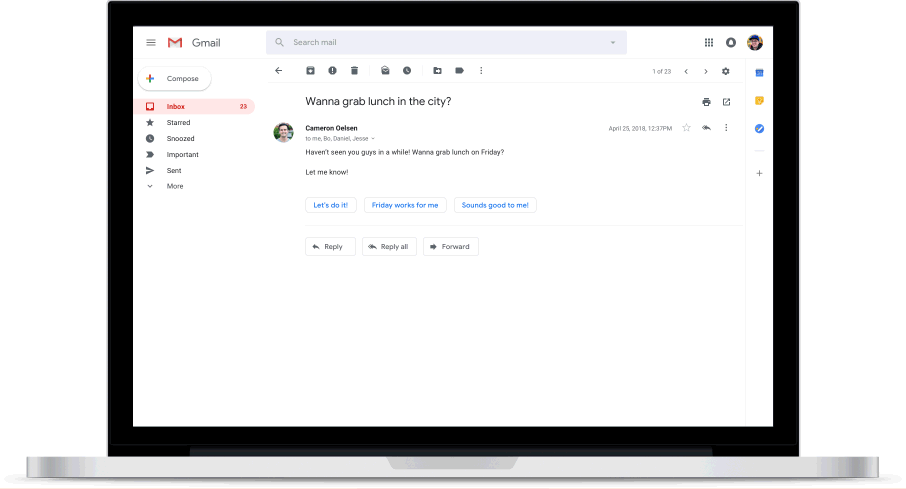 The Confidential mode is probably the most notable new feature. Designed for emails containing sensitive information, the mode allows a sender to set an expiration date for the message, or revoke it entirely. It works by sending only a link to the content, which is accessed through Gmail or, if recipients use another email service, https. Recipients are also unable to forward, copy and paste, download, or print the content, though they can still take a screenshot, of course. You can even add two-factor authentication, meaning it will require a code sent via SMS before the message can be accessed.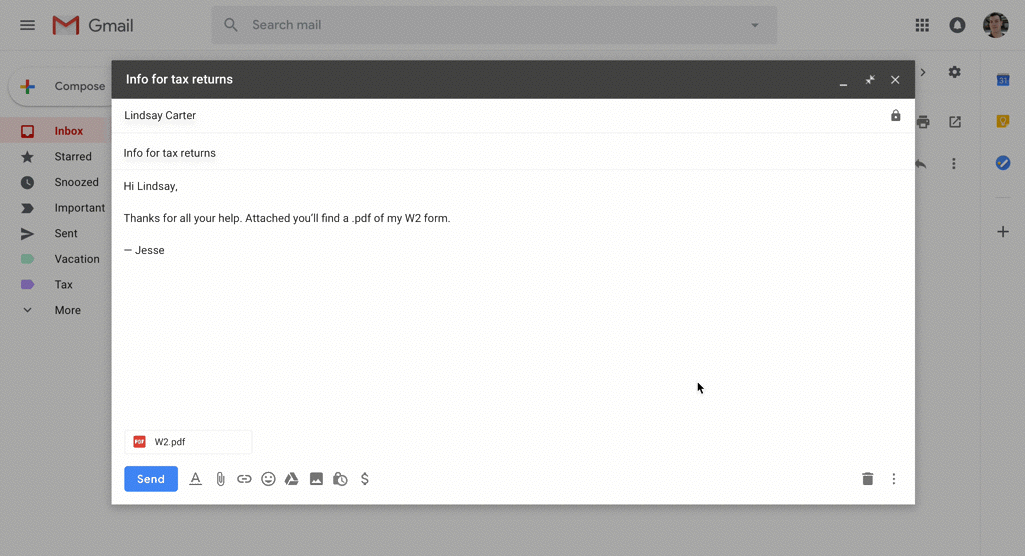 The update adds new side panel icons that bring improved integration with other G Suite apps: Google Calendar, Google Keep, and to-do list application Google Tasks.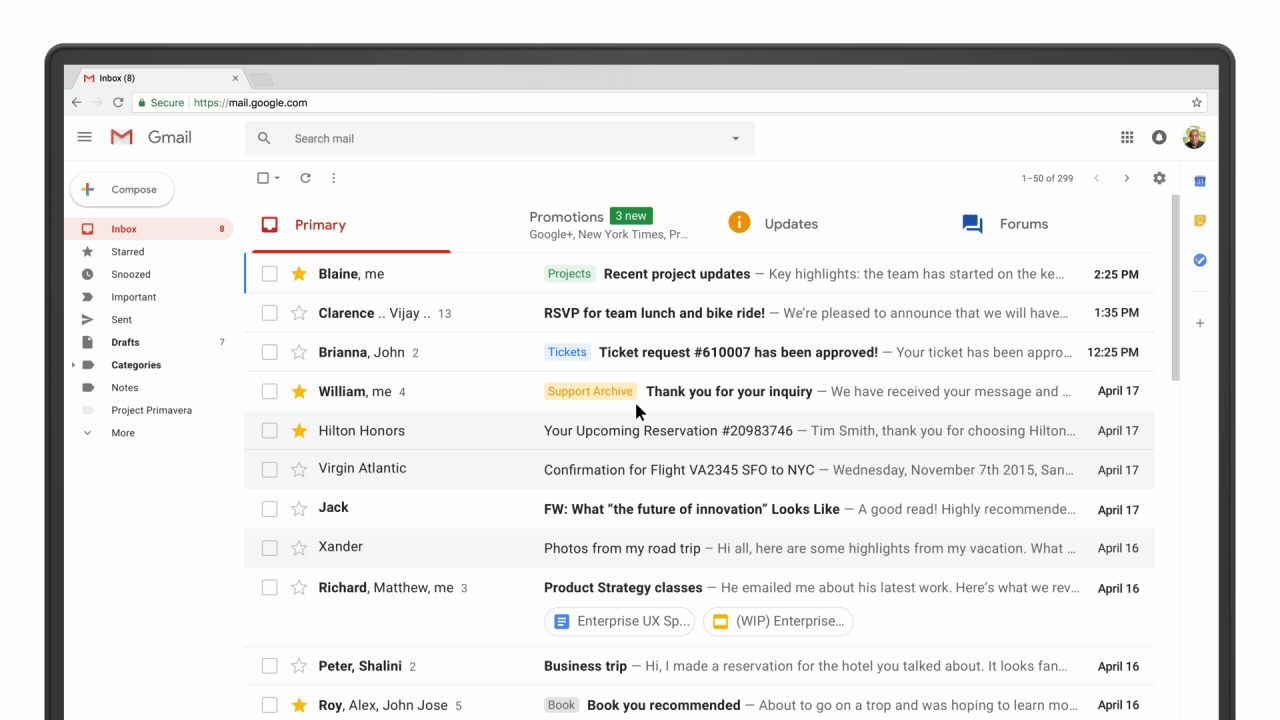 Mobile users will likely appreciate the new feature that will only notify them of the most important emails. Security warnings, meanwhile, are being made more prominent for everyone.
Some features are available now, while others are rolling out over the next few weeks.
You can try them out selecting the "Try the new Gmail" option in the settings menu.