HipChat and Stride will be discontinued following Slack acquisition
HipChat and Stride will disappear on February 15, 2019
By Cohen Coberly
TechSpot is celebrating its 25th anniversary. TechSpot means tech analysis and advice
you can trust
.
What just happened? Slack boss Stewart Butterfield today announced that his company would be acquiring and discontinuing competitor Atlassian's communication apps, Stride and HipChat. This acquisition is the beginning of a long-running "strategic partnership" between the two companies. Atlassian and Slack will be working together to migrate the former's userbase to the latter's chat platform.
Consolidation day has come: one of the most prominent workplace communication solutions out there, HipChat, is being discontinued, along with its would-be successor Stride.
The news were made public by Slack CEO Stewart Butterfield, who today tweeted that HipChat/Stride owner Atlassian would be killing off both IPs. Slack is acquiring the intellectual property of HipChat to "better support those users" who choose to migrate. Both companies will work together to make sure the transition is as "simple and painless" as possible.
The whole situation is a bit unusual. Based on the way Butterfield worded his tweets and also explained on Atlassian's own announcement, they're calling this a "strategic partnership" rather than a purchase or takeover.
"Stride was a bold project, and we're very proud of the product we created and the team that created it," Atlassian's VP of Product Management Joff Redfern said in an announcement. "Over the past year, however, the market in real-time communications has changed pretty dramatically. And throughout that change, one product has continued to stand out from the others: Slack."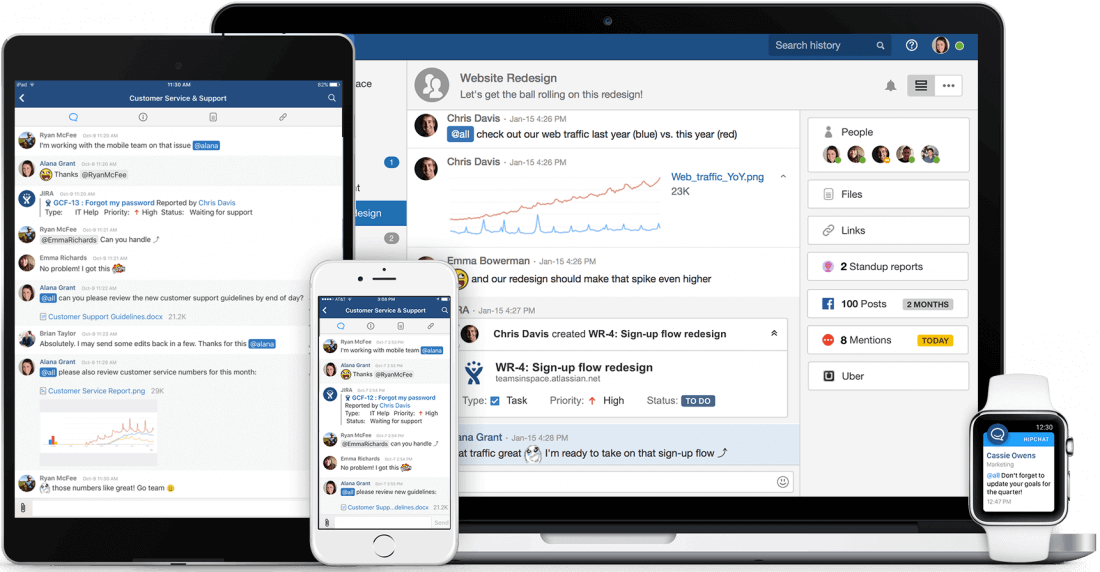 In other words, Atlassian has decided to hand the torch over to Slack, exiting the workplace chat/communication market for good, while making an investment in Slack and thus doubling-down on its now former competitor's success.
Atlassian won't be walking away empty-handed. In addition to any proceeds it earns from the sale of HipChat and Stride, the company is making a small but "symbolically important" investment in Slack. Furthermore, by expanding on their current relationship, Slack is commited to continue supporting integration for other Attlassian products within its communication platform, including Jira, Trello, Bitbucket and Confluence.
Atlassian sent out emails today notifying its users that HipChat won't be discontinued until February 15, 2019, which should be plenty of time to find an alternate communication solution. If you do decide to switch to Slack, the company has a helpful "migration hub" to ease the transition.
Editor's note: Changes were made to this story hours after publication to correct some statements regarding Attlasian's involvement in the transaction.