Overwatch League dials it up a notch: NFL and NBA team owners are investing
eSports gets bigger and more exciting every year
By Isaiah Mayersen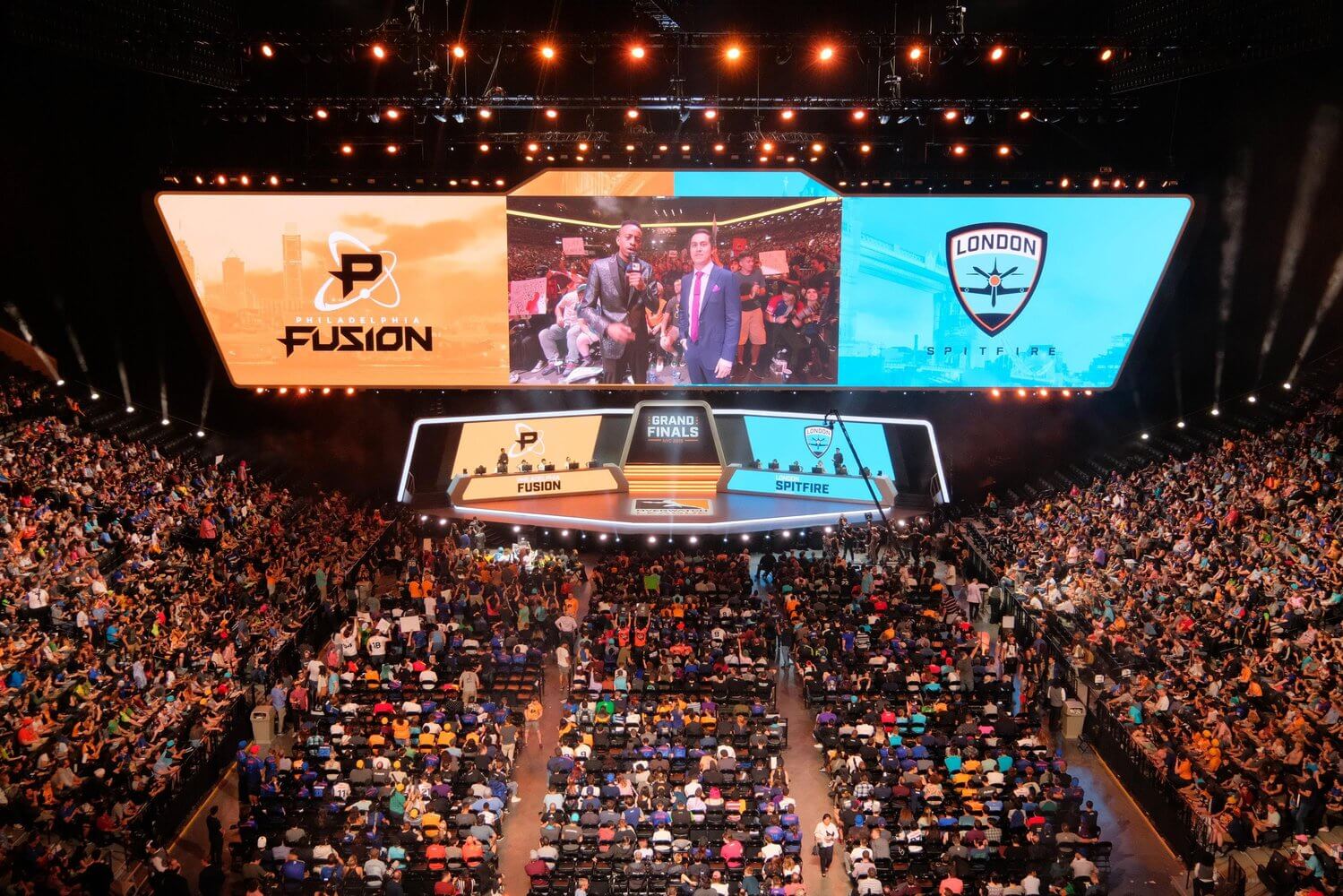 TechSpot is celebrating its 25th anniversary. TechSpot means tech analysis and advice
you can trust
.
The big picture: New England Patriots owner Robert Kraft has brought Overwatch League team Boston Uprising, and the CEO of the New York Mets Jeff Wilpon has brought the New York Excelsior. Other executives from major sports teams, along with the usual eSports investors, are pushing the Overwatch League into the spotlight with other professional sports. eSports is about to get a whole lot more serious.
eSports turns 20 this year, and it is almost poetic to see Blizzard's Overwatch taking it into the future when it was Blizzard's Starcraft that kicked off the whole phenomenon. The sci-fi RTS is the 5th bestselling PC game of all time, and its popularity resulted in the creation of eSports in South Korea. But what has always been lacking from eSports? The answer used to be franchises and region-based teams, but if you're one of the 300 million people who has been watching eSports in the last year, you might have noticed that's changed. What's lacking is money - eSports only generated $700 million last year. The NBA made a little less than $8 billion last year, and the NFL was somewhere in the ballpark of double that.
Overwatch League's debut season was the first to have teams represent individual cities. Now, Blizzard has hired executives from the NFL and NBA and broadcasting specialists from Fox Sports and sports channel ESPN. After the finals in July pulled in over 20,000 fans to Barclays Center in Brooklyn, it's no wonder they're looking to expand. Blizzard has already announced franchises in Atlanta, Washington, Paris, Toronto, Vancouver, British Columbia, and says it'll be bringing more Overwatch content to ESPN.
eSports is even more popular in China that it is in America, and China will be adding teams from Guangzhou, Chengdu and Hangzhou to its Shanghai team.
All this makes Overwatch League a "viewable product with audiences that can be marketed and carved up," according to T.L. Taylor, who studies eSports and online gaming.
The president of Kraft group, Jonathon Kraft, says his organization has watched eSports closely but hasn't moved on it now due to the untested and unpredictable nature of its previous business model. While the local team model hasn't been tested on eSports before, he says "it's not the wild, wild West anymore. There's a structure. There's substance."
Despite being linked to their hometowns, all the teams play just outside of Los Angeles and they get free accommodation there, too. The only eSports that has players living in the towns they represent is NBA 2K, which has all the players commute to New York every weekend to play.
Riot Games has also been considering local team business models for League of Legends, the most popular eSports in the world. However, their head of eSports for North America, Chris Hopper, believes there will be diminishing returns if they expand into multiple cities: "We've sold out events because of the relative scarcity of presence in that market." There's clearly still a long way to go before eSports is running in parallel to NFL and other major sports, but who knows, maybe one day it'll make it into the Olympics.
Fortunately, this hasn't stopped executives from the Los Angeles Rams, Philadelphia Flyers and Sacramento Kings from all buying into Overwatch teams. Stay tuned for the Overwatch League to make a big splash in 2019.