Recent system update intentionally borks emulators on Xbox consoles
Emulator users promise they aren't pirating games
By Cal Jeffrey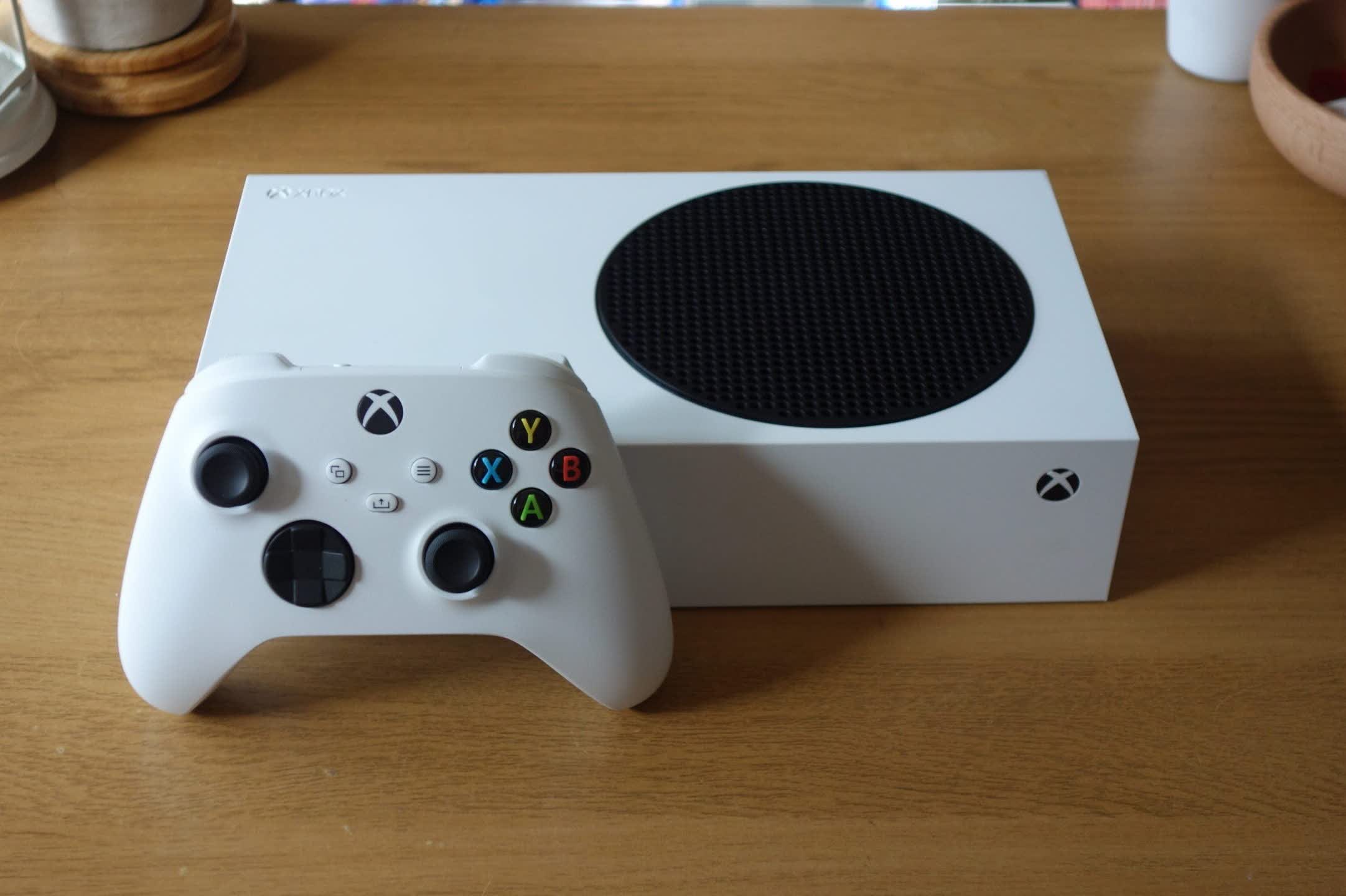 TechSpot is celebrating its 25th anniversary. TechSpot means tech analysis and advice
you can trust
.
Bummer: Until now, Xbox Series owners have unofficially run emulation software by downloading it from the Microsoft Store before it gets taken down. Some have been running emulators on their Xbox Series X|S almost since launch, but a recent system update blocks the controversial software from booting.
Emulation fans are upset over Microsoft recently pulling the plug on running emulation software on Xbox Series X|S consoles. Last week, homebrewers, retrogamers, and preservationists were greeted by an error message when booting up their favorite emulator.
"Unable to launch this game or app," the screen read. "The game or app you're trying to launch violates Microsoft Store policy and is not supported."
It's an unfortunate development since the Xbox Series consoles are the most accessible home gaming devices that can easily run emulation software. Plus, it is not restricted to just old Xbox games. It is powerful enough to run anything from PlayStation 2 to Nintendo Wii games without much effort.
Ladies and gentlemen, it's been a good run.

But now we've no choice but to @Xbox @XboxP3 #LetUsEmulate pic.twitter.com/K9KO1p655K

- ð®ðª gamr13 ð®ðª (@gamr12) April 6, 2023
However, the community should not be too surprised at Microsoft's actions. Although it is technically legal to emulate hardware and run legally obtained software on it, many companies view it as an avenue for software piracy, and rightly so, as many ROM distributors peddle illegally obtained copies of games.
Furthermore, Microsoft has never officially supported emulation software as explicitly expressed in its terms of service.
Section 10.13.10 of the Microsoft Store policies state, "Products that emulate a game system or game platform are not allowed on any device family." A spokesperson told Kotaku, "We continually evolve our mechanisms for reviewing and taking enforcement actions on content distributed to the Store to ensure alignment with our Microsoft Store Policies."
This latest action is not even the first time Redmond has attempted to remove emulators from its Xbox platform. When the Series consoles launched, many users discovered they could download and install Universal Windows Platform versions of various emulators like RetroArch and DuckStation directly from the store. However, once Microsoft took notice, it quickly began removing them.
@Xbox @XboxP3, My family loves to play a bunch of fun multiplayer games, including various retro titles (all of which we own). Don't destroy a happy community just because of a few individuals. #LetUsEmulate #XboxEmulation #RetroarchRetail#DolphinRetail pic.twitter.com/5QGKY69OQP

- StalloEv (@EvStallo) April 7, 2023
Enthusiasts have started a LetUsEmulate hashtag to try to get the console maker to change its policies. Some have battled with the company for quite some time. Gamr13, who distributes the Xbox version of RetroArch, has played the back-and-forth game with Microsoft for years. He recalls that when Redmond started removing his emulators from the store, he would just re-upload them.
"Essentially, Microsoft would crack down on my uploads where they used to last months, to weeks, to days, until now. So I would simply re-upload the apps whenever they were taken down to get newcomers and everyone back up and running," Gamr13 told Kotaku. "The crackdown started to ramp up around the end of summer going into autumn, where we dealt with daily takedowns for a while, so the day after they went up, they'd be taken down. We managed to find a way to get them to last up to three days since then by not naming them 'RetroArch' and instead [using] randomized names."
That approach to distribution worked since as long as someone got the software before Microsoft removed it, they were good to go. However, now it seems that Redmond has taken the battle to the Xbox operating system. Consoles can now detect emulators and block them from running.
There are a couple of ways to get around the restriction. Users report that if the console is offline and hasn't received any updates in the past month, it should work as it always has when running emulators. Developer mode supposedly works too, but you need an Insiders account.
Image credit: Trusted Reviews