Chromebook churn is becoming a big problem for schools, but who is to blame?
How long should a low-end Chromebook be expected to last?
By Shawn Knight 38 comments
TechSpot is celebrating its 25th anniversary. TechSpot means tech analysis and advice
you can trust
.
The big picture: When the Covid-19 pandemic prompted schools to conduct virtual classes over the Internet to comply with shelter at home orders, many turned to low-cost Chromebooks to ensure every student could work remotely. For many districts, it was the most affordable route forward but now just a couple of years removed from the height of the pandemic, another issue has become abundantly clear.
According to a recent report from the US Public Interest Research Group (PIRG) Education Fund, schools are now starting to see these Chromebooks fail and create piles of electronic waste. What's particularly annoying is that in many instances, the hardware in these systems is still perfectly fine.
The report highlights the four year average expiration date for software updates. Once a Chromebook hits its death date, it can no longer receive updates or access secure websites. Aside from the obvious security concerns, teachers have reported that expired laptops are unable to access websites for state testing.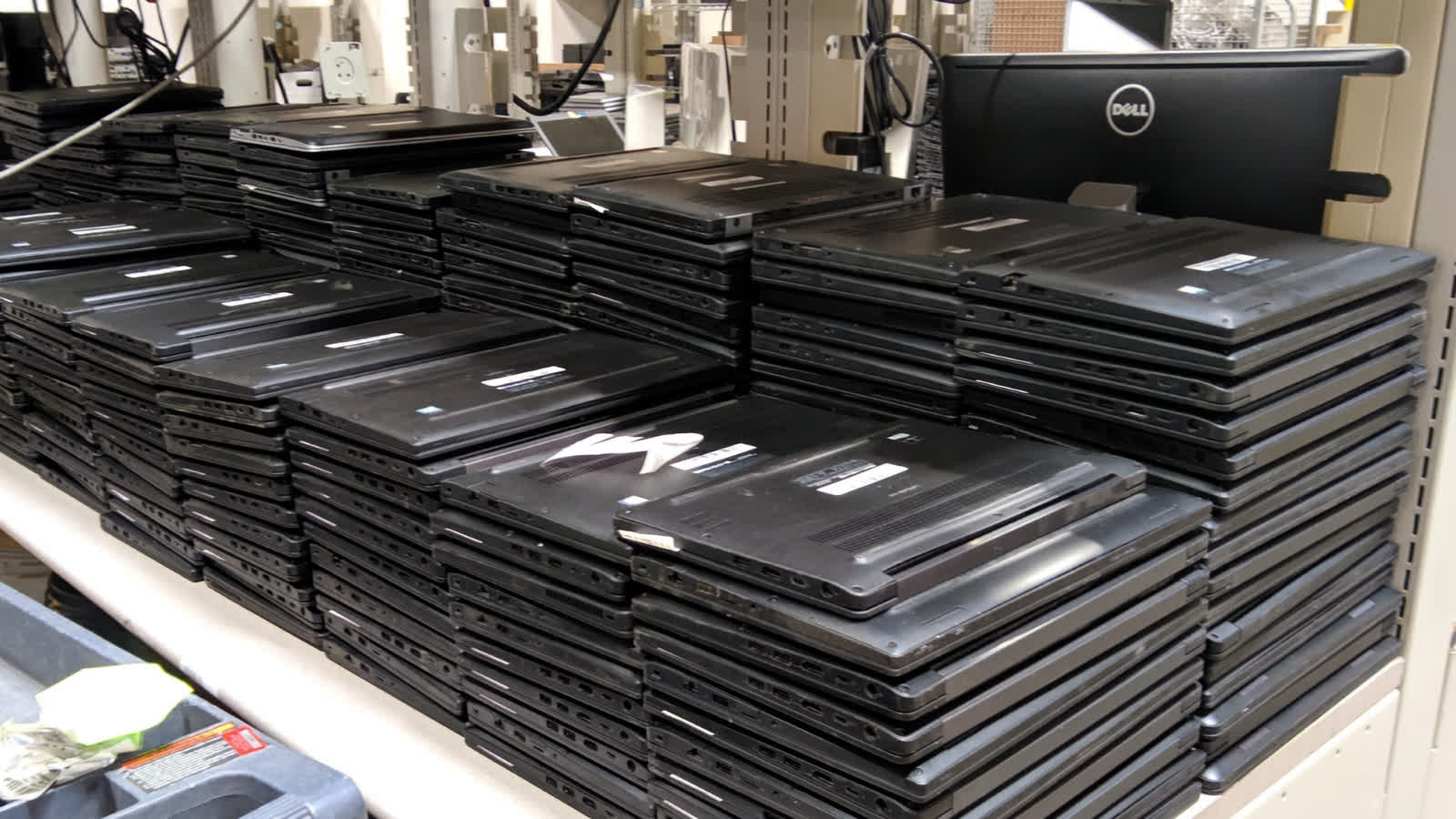 The Chromebook Churn report also draws attention to the fact that finding spare parts for used laptops is a challenge, how scarcity can lead to high prices, and how evolving designs make it impossible to mix and match parts between systems. In one specific example, the report noted that six manufacturers made what it called non-functional changes to the plastic bezel on their Chromebook 11 models "that made these parts incompatible from one model to the next."
Doubling the lifespan of Chromebooks for students in the US could save taxpayers $1.8 billion, the report claimed, assuming no additional maintenance costs.
The group's points make a lot of sense on paper but I'm not sure how well they'd translate to the real world. Is it really feasible to expect a low-cost Chromebook with entry-level hardware to last 8-10 years? What's the experience going to be like for a student using a tried Chromebook in year nine?
I'm all for manufacturers expanding access to spare parts and those that wear out after heavy use, but to blast a Chromebook maker for not using the same design across every model seems a bit excessive. Many companies have experimented with the idea of modular electronics like laptops in the past, and none have found much success. The breakneck speed of tech innovation clashes with the concept and frankly, people desire shiny new electronics.